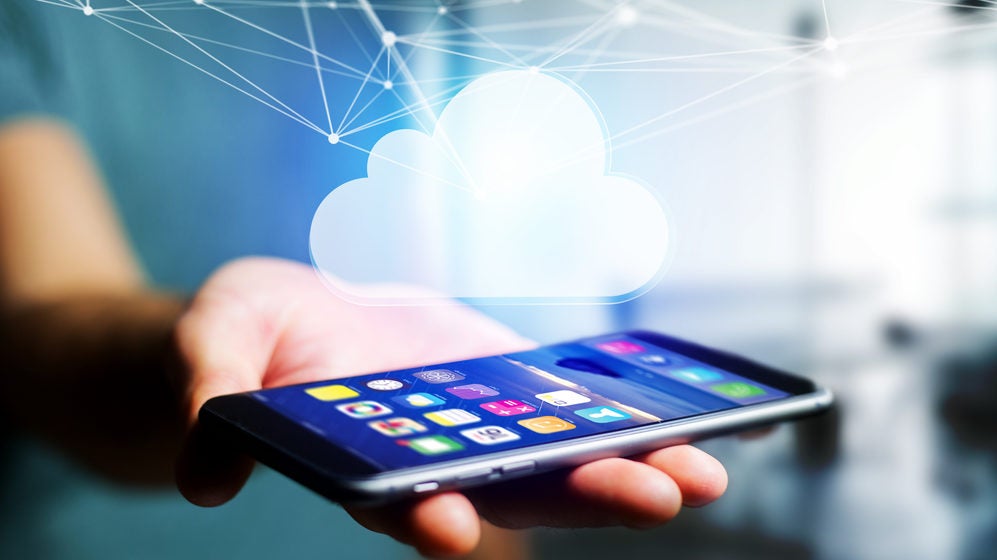 If you Google the term "customer engagement," you'll get a lot of responses. Like over 10 million. Similarly, "customer delight" returns nearly four million. Marketers want to "engage" their customers so they can "delight" them.
But customers often have very low expectations — experience being a brutal teacher — and so the bar for delight is set pretty low.
What does all this mean when it comes to developing mobile applications for your customers, partners, employees and suppliers? It means they need to work and work well. And it means that companies need a way to create them quickly and efficiently to keep up with evolving customer needs.
To learn more about building mobile applications that keep you connected to customers, employees, suppliers and partners please join us for a  free webinar on Wednesday, November 29, 2017.
Every Business Is a Digital Business
Every business is becoming a digital business. If you want to connect with customers, you can't wait for them to come to you. That wouldn't delight them. You must go to them. You must make it easy for them to connect with you wherever they are. That means mobile. And the same holds true for your employees.
When a business builds a mobile application, it needs to automate the interactions of people, processes, technology and data. Whether that application is handling back-office operations, supporting business partners or serving customers.
Boomi helps companies on their digital journeys to improve how they delight their customers. With Boomi organizations can quickly and easily manage the data that powers mobile application.
Boomi offers Boomi Flow, a low-code application development environment to rapidly build mobile apps that automate and orchestrate processes involving people and information systems.
With this capability you can build and deploy workflow applications, from simple to sophisticated, by using our modern, native-cloud platform.
Boomi Flow features:
• Drag and drop user journeys and workflow using business-friendly configuration and a dynamic forms builder
• Supports many business processes including on-boarding, approval processes, call guides and more
• Applications work across all devices and can be embedded in existing applications such as Salesforce
• Centralized management monitors the health and activity of all deployed applications
• 100-percent API driven with developer toolkits and frameworks for easy extension and customization
Afrox Healthcare Turns to Boomi
Headquartered in South Africa, Afrox Healthcare is the leading medical gases supplier in sub-Saharan Africa. It provides healthcare practitioners and patients with medical gases for anesthesia, intensive care, obstetrics, and pulmonology.
As part of its business for patients who use medical oxygen, Afrox must conduct customer home visits every four months to meet medical insurance requirements.
Previously, nurses gathered information using an application that was becoming obsolete. Afrox needed to quickly replace the application, which had to be mobile-friendly with offline capability.
Deloitte, the global consulting firm, oversaw the project. It brought in ManyWho for the mobile front-end, which would run on a tablet using a Salesforce backend integrated with SAP. (Earlier this year Boomi bought ManyWho, renaming its product to Boomi Flow.)
The timeline was aggressive. Working with ManyWho and using its standard flow builder and themes, Deloitte was able to create a simple, easy-to-use application in eight weeks with very little custom-coding.
Thanks to Deloitte and ManyWho, Afrox averted a crisis and maintained business continuity with very little disruption.
Get Connected and Stay Connected
The Boomi platform, now with Boomi Flow, employs a mobile responsive front-end that ensures applications work across all devices — tablets, desktops and mobile. And its APIs and open framework mean you can extend applications to support more devices and form factors as they come to the market.
Developers will also appreciate the platform's debugging environment and the ability to "get under the hood" to make adjustments that complement what can be achieved with the drag-and-drop, point-and-click interface.
To learn more about building mobile applications that keep you connected to customers, employees, suppliers, and partners, please register for our mobile application webinar.
Chris Capetta, workflow solutions architect at  Boomi, will explain how the Boomi integration platform with Boomi Flow can help you delight your customers, employees and partners.
In this webinar you will learn:
What Boomi Flow is (and what it is not)
Boomi's process-orchestration, responsive UI-generation, and real-time collaboration capabilities
Best practices to create low-code applications
Can't attend? No problem. Register for a session and you will receive a recording of the webinar after the event.
WEBINAR REGISTRATION

Date: Wednesday, November 29th, 2017

Time: 10:00 am PT, 1:00 pm ET – Save my Spot!

Duration: Approximately 45 minutes with Q&A

Don't miss your chance to learn how to drive efficiency in your organization with Boomi Flow!