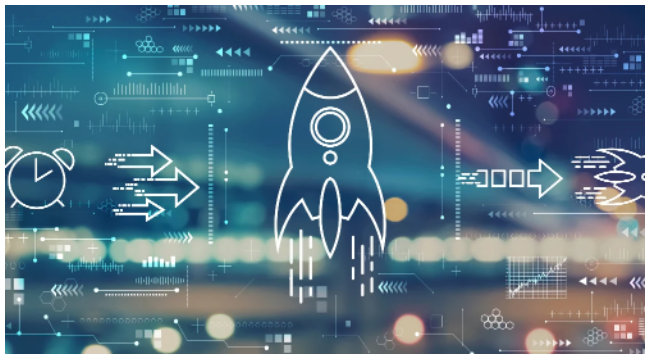 If you look at the history of IT organizations, the common theme is keeping the lights on, not partnering with the business to spur innovation and generate revenue. That's no longer the case.
In the past, IT has been considered almost exclusively a cost center. So, it's no surprise that when times get tough, IT is one of first places companies have looked to make budget cuts. But for forward-looking companies, that's changing.
As businesses and consumers navigate a more virtual and digital omnichannel world, new technologies are knocking down barriers that once existed. IT can now greatly speed the development of revenue generating products and services, and get data to people when and where they need it.
Mired in the throes of a global pandemic, businesses are quickly realizing that a transformative, digital business model — which relies on a healthy IT-business partnership — confers the kind of organizational resilience that is necessary in this new normal.
As BridgeCare Chief Information Officer Michael Archuleta notes, "Organizations should be intensifying their focus on strategic planning for a digital future and preparing themselves to launch new initiatives when the crisis passes."
Saying "Yes" to the Business
Fortunately for all organizations, new technologies like the cloud, low-code development, artificial intelligence, and robotic process automation are helping IT say "yes" to the business much more often.
One of these technologies is integration platform as a service (iPaaS). Twenty years ago, I worked for a company that was trying to productize the integration of ERP to CRM because it was where a lot of IT projects fell apart. But we couldn't do it because the technology just didn't exist to support it.
In those days, business executives would come to IT and say, "I want to do A, B, and C." And IT would say, "Okay, we'll have that for you in 90 days…if you're lucky."
Now the business doesn't have 90 days or, often, even nine days. Current economics require extreme agility and efficiency.
The good news is that iPaaS can embrace hybrid, private, and public cloud, as well as on-premises systems, allowing organizations to quickly connect devices, data points, and applications. What once seemed revolutionary is now just table stakes.
Large enterprises have tremendous advantages they're not leveraging. They just need to get their technology in order. And to do that, they need an operational backbone.
Overvaluing the Startup Advantage
Conventional wisdom suggests when startups enter a market, they have an inherent advantage since they're small, nimble, and don't have to contend with legacy infrastructure. They're free of technical debt, which means they have a faster path to generating revenue from a business-IT partnership. But that premise is flawed.
Can you imagine if you were a startup with the amount of money, customer base, and data that many Fortune 1000 companies have? Most would take that deal in a New York minute.
The problem isn't size, the problem is preparation — or the lack thereof. Many large enterprises haven't prepared for what happens when a sector of their business starts to decline. Or customers leave because they're not getting the products or services they want. These behemoths haven't been incubating companies or disrupting their own businesses to generate new products. So, they're ripe to be disrupted by competitors.
The fact is, these enterprises actually have tremendous advantages they're not leveraging. They just need to get their technology in order. And to do that, they need an operational backbone.
The Operational Backbone
An operational backbone starts with technologies that give you the flexibility to distribute autonomy, align agile teams, build rapid processes, and have a continuous release development cycle that's akin to what the best SaaS companies in the world do: continually innovate and put out new releases frequently.
Speaking of releases…many products today are release dependent. But often, companies have trouble taking advantage of the new product features in a release because they're managing the different release calendars of various software.
Each large software vendor has its own release calendar, which makes it challenging for customers to evaluate and select new features — they can't easily align their ecosystem needs. Part of an operational backbone involves partnering with the vendors producing the applications most important to your business, so you can get the value out of what you're paying those companies to do, which is continually enhance their products.
Your operational backbone should support seamless end-to-end transaction processing. It should provide reliable and consistent master data. It should offer tools to find, categorize, catalog, govern, and manage data before that data is integrated with applications, processes, and devices. You also need a set of best practices that give centralized visibility into transactions and processes, as distributed teams spin up new products and services.
An operational backbone starts with technologies that give you the flexibility to distribute autonomy, align agile teams, build rapid processes, and have a continuous release development cycle.
Six Tips for Turning IT From Gatekeeper to Business Partner
Building an operational backbone isn't the only lesson we've learned from working with companies as they transform IT from a gatekeeper to a true business partner and engine for innovation. Here are some additional tips:
Change starts at the top. The companies that continue to introduce products that change our lives and the way we think about what businesses can do have strong leaders. These leaders give people a lot of authority and power to create within their own group — and they give their teams leeway to fail. And when things fail, these teams keep on going. A failure, or the lessons learned from it, can lead to finding a solution.
Break down the centralized structure where everything must go through IT in a single queue. Winning in the digital age takes a more distributed approach, with agile teams. The traditional interactions between people, process, and technology really limit the ability to learn quickly, fail fast, and try new approaches to solving business problems.
Data is the real currency of business. Sure, a startup can build its technology infrastructure from scratch, but it doesn't have much customer data. Think about a hotel chain like Marriott International. Through its Bonvoy loyalty program, the company has data from thousands of customers, many of whom have been staying at Marriott properties for 20 years or more. Business travel. Personal travel. All of it. That data can be used to build loyalty and increase revenue in practically unlimited ways.
Automate the data feeding analytics to drive an automated feedback loop so you can build desirable products and services faster. As you learn from your data, don't forget that as Steve Jobs once observed, "People don't know what they want until you show it to them."
Disrupt yourself and never become complacent with where you are. Constantly look for new revenue streams and other ways to reinvent the company. Your competitors today are not the competitors you'll have in five years.
Don't ignore governance in the rush to innovate. There must be an accountability framework. Just because you're using agile development doesn't mean you don't need documentation. You still need best practices that control how projects move from development and testing to production. You still need to do the basics that any IT organization is trained to do — but faster, in a distributed fashion.
Many "household names" in technology from the past three decades have failed outright, been acquired by other companies, or continue to operate as shadows of their former selves. Take Sun Microsystems, for example. Once a titan, it was acquired by Oracle in 2009 and its former Menlo Park, California campus was sold to Facebook.
Of course, it's easy to see mistakes, overconfidence, and market misjudgments in hindsight. But it's clear companies that become too comfortable with their success court disaster.
The way to prevent that: Make IT the agile engine to your business strategy.
https://resources.boomi.com/resources/blog-posts/transforming-it-from-keeping-the-lights-on-to-spurring-innovation