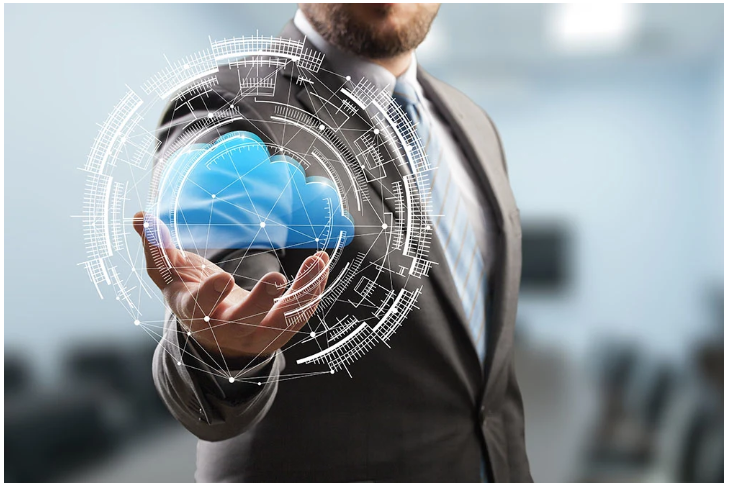 TIBCO customers today stand at a crossroads. They need to pick an integration platform that's going to help them achieve their strategic goals, including business agility and IT flexibility, both delivered at a reasonable price.
Of course, TIBCO customers can choose to stick with TIBCO, but even that choice leads to other choices. If they're a Business Works 5.x customer, should they upgrade to Business Works 6.x, or should they switch over to TIBCO's Cloud Integration (Scribe) platform? If they're seriously considering switching to Scribe, shouldn't they evaluate it alongside other cloud-native platforms?
The decision matters, because integration is a make-or-break capability for any business. Integration can either accelerate change or slow it down, miring a business in complex legacy code and lots of technical debt. Accelerating change gives businesses the freedom to choose best-of-breed applications. It also gives them the ability to launch new products and services in time to seize market opportunities. When a business can integrate quickly, it can act quickly, benefitting customers, partners, and shareholders alike.
There's another important factor to consider when evaluating integration platforms: cost. Legacy middleware platforms are considerably more expensive than modern cloud-native alternatives. And their programming interfaces, which often require senior developers, increase labor costs for development and testing.
These platforms were designed for a different era of enterprise IT — an era of on-premises data centers, long, multi-month development and release cycles, and a slower pace of change overall. They feature complex software development environments designed for senior developers with technology skills far beyond those of the most tech-savvy business user.
Building new integrations takes longer when you're building integrations with expensive programmers and cutting tech-savvy business users out of the loop. That loss of agility translates into lost business opportunities.
A better choice is abandoning legacy middleware platforms and migrating to the Boomi AtomSphere Platform, named by Gartner as a Leader in the Magic Quadrant™ for EiPaaS for eight straight years. The cloud-native Boomi platform provides low-code development with crowd-sourced intelligence to give businesses rapid, field-proven development. Boomi also provides support for EDI/B2B networks, workflow automation, and centralized data management.
10 Reasons for Switching from TIBCO to Boomi
Here are ten reasons why TIBCO customers should migrate to the Boomi platform for integration.
1. Migration Expertise
No other leading integration platform provider has as many years of experience transitioning TIBCO customers to an industry leading cloud integration platform. Boomi professional services has codified their expertise into reusable Boomi Blueprints and Boomi partners leverage an equally impressive number of years of expertise combined with migration tools to expedite modernization for digital transformation.

2. A Clear Path Forward
Instead of investing in a company that's placing its bets on disparate parallel product lines, TIBCO customers can switch to Boomi, confident that their integration platform is the sole focus of the company behind it. They don't have to worry that one product line or another might be discontinued. Boomi has been investing in its cloud-native platform since 2005. And Boomi has only made its platform more powerful and feature-rich since then. Start with the platform capabilities you need initially and then have peace of mind to know you can add other Boomi platform components, that leverage the Boomi skills you already know, over time to align with your digital transformation journey.

3. Ready-to-Use Processes, Templates, and Accelerators
In addition, Boomi and Boomi partners offer pre-built processes, templates, recipes developed by Boomi experts, and solution accelerators, further streamlining the work of building and managing integrations and workflows. Templates, recipes, and accelerators are available traditional business applications such as SAP as well as for modern cloud technologies such as Salesforce, NetSuite, Snowflake, and many more.

4. Reduced Costs
Switching from TIBCO to Boomi can save companies money not only in licensing fees but also in development, operational, and hardware costs. Boomi's cloud-native solution is cheaper than maintaining a hybrid mix of legacy on-premises middleware combined with cloud-based integration. For more information about cost comparison, see Forrester Research's TEI Report, The Total Economic Impact Of the Boomi AtomSphere Platform.

5. Rapid Development with Crowdsourced Guidance
Boomi's low-code development reduces development times by 65% compared to other platforms. Boomi achieves this acceleration not just by providing a drag-and-drop development interface, but also by embedding over a decade's worth of crowdsourced intelligence from over 200 million integrations. When integrating applications, Boomi Suggest provides time-proven recommendations for connecting applications, simplifying what would otherwise be complex integrations.

6. Support for Citizen Developers
Leading industry analysts have noted that TIBCO's programming tools put integration development out of reach for "citizen developers" and other line-of-business users. In contrast, Boomi's low-code development environment lets businesses take advantage of the acumen of tech-savvy business analysts and other non-IT staff in automating workflows and building integrations. Leveraging citizen developers helps lower IT costs and ensure that integrations and workflows meet the precise requirements of line-of-business end users.

7. Development That Bridges Business and IT
It's important that citizen developers and other line-of-business users still operate within the guidelines and processes defined by the IT organization overall. Importantly, Boomi bridges the world of IT and business, ensuring that business-led development still follows IT best practices. Boomi's templates, processes libraries, and parent-child process models help ensure that new integrations and workflow automations comply with all relevant IT policies.

8. Industry-Leading Support for EDI
EDI remains a vital technology for ecommerce, making up 76.5% of all digital sales in 2021. Most large companies can't afford to ignore EDI. Rather they need to streamline their EDI operations just like any other area of IT. Can they accelerate partner onboarding? Can they eliminate the complexity of legacy EDI platforms? And can they integrate their EDI services with their other integrations, so that EDI operations run seamlessly with other business applications? Boomi has long been a leader in the EDI market. By adopting the Boomi platform for integration, TIBCO customers also give themselves an advantage in the area of B2B/EDI Integration Management.

9. Bringing Functionality to Where Data Resides
Boomi customers can deploy Boomi runtimes wherever they are needed: in the cloud, on-premises or at the network edge. Businesses can bring Boomi's data processes right to where data is generated and collected, enabling businesses to respond with greater agility than ever before. The flexibility of the Boomi platform offers another benefit. Businesses don't need to use different platforms for different use cases. Whether they're connecting core business applications at headquarters or deploying cutting-edge technology to work with IoT devices in far-flung locations, the Boomi platform can meet all their integration and workflow automation needs.

10. Keep Business Logic; Shed Technical Debt
Finally, Boomi enables businesses to bring their business logic forward to a cloud-native platform, while cleaning up old workflows that are no longer needed or tuned for modern IT environments. Boomi lets TIBCO customers keep the best of what they have already built — the logic tuned precisely for their operations — while replacing the rest with flexible, high performing integrations and workflows built for today's cloud-centric IT.