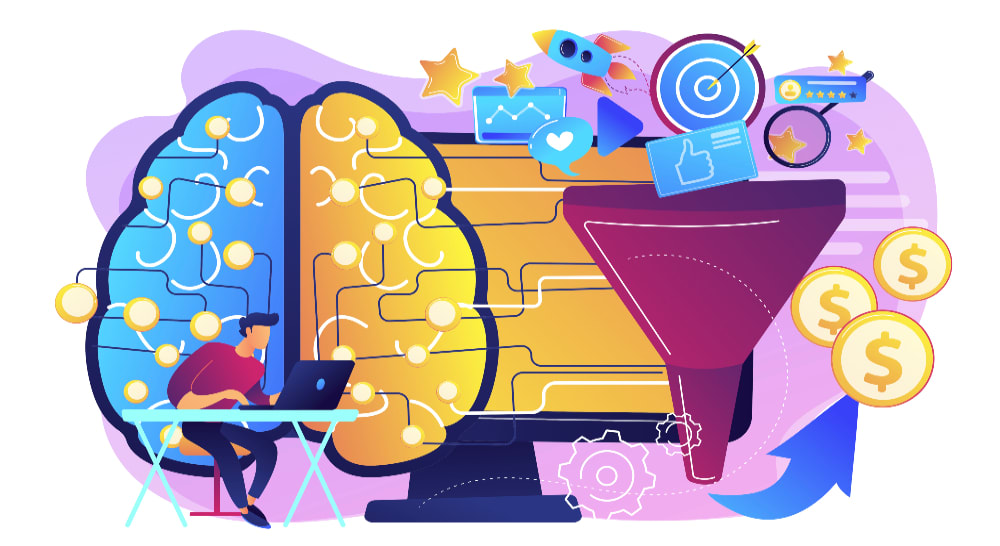 Artificial intelligence (AI) is a key component in data-driven transformation initiatives. Research from Accenture suggests that AI technology will increase business productivity up to 40 percent by 2035.
Boomi, a Dell Technologies business, is a pioneer in harnessing intelligence to bring far greater speed and agility to organizations from around the world and across industries.
For more than a decade we have led the integration platform as a service (iPaaS) market. And the intelligence of our platform has been core to our success. By harnessing the collective insights of the Boomi user community, our customers can build integrations and connect their businesses far faster and more efficiently than ever possible.
As we move into the future, our vision for the AI underlying the Boomi Platform is clear: To deliver pervasive intelligence that makes every user more efficient and more effective.
The Three Essential Components
To be truly effective in delivering the right business outcomes, we believe that an intelligent integration platform needs three essential components: AI fuel, an AI engine and AI usage. As a foundational technology for business transformation, the Boomi Platform draws on these three components to help customers unify their digital ecosystems, connecting employees, customers and partners.
AI fuel
With all the buzz around AI, many companies want to jump on the bandwagon and deliver 'intelligence features.' But what use is an engine if you don't have the right fuel for it, and enough fuel to ensure that it is well powered?
For businesses, that fuel is data. How much data do you have? What is it, and where is it — can you access it easily? Is it clean? Is it reliable?
To avoid bad results, you need to make sure you're feeding your engine good data.
As pioneers of the cloud integration market, Boomi can draw from more than 30 terabytes of anonymized metadata the company has collected from a decade and a half of helping its customers manage their integrations and workflows.
And as our customer base grows — we now have more than 9,000 customers around the world — our data set keeps getting richer, providing the best fuel for our own intelligence engine.
AI engine
The engine takes the fuel — the data — and uses it to produce results. It's important that the engine use tested and validated algorithms and data models. If the engine isn't optimized, it risks compromising the results (through unconscious biases, for example).
Boomi's engine is built on proven technology. In addition to the award-winning Boomi Platform itself, as a Dell Technologies business, Boomi has the backing of an extensive ecosystem of technology partners. And it's hard to beat our 97 percent renewal rate and 95 percent customer satisfaction rating.
AI usage
For intelligence to truly drive business outcomes, it cannot be just ad-hoc standalone features. Intelligence should be native to the platform's architecture and prevalent throughout the user experience. Basically, it needs to be available where users need it, when they need it. Rather than thinking about it in terms of features, think about AI as an underpinning technology that should be used to help every user at multiple points along their journey.
Customers trust Boomi because we complement, streamline and enhance the business results our customers are already striving towards while providing full transparency. Users can choose which intelligence capabilities to leverage, and also choose to opt out of providing their anonymized metadata at any time.
Automation Drives Efficiency
In 2010, Boomi launched automated capabilities for data mapping (Boomi Suggest) that tap into the community knowledge of Boomi users. Over the years, this capability has grown, and users accept more than 90% of all suggestions. Along with offering mapping suggestions with confidence rankings, users can access suggestions of data mappings that include mapping functions. This removes the need to start mapping from scratch. It's much easier and faster to look at things that have already been built, and just add or delete as necessary.
Figure 1. Automated data mapping
Our latest release builds on this and adds a new capability: Automated connector query filter configuration. Configuring query operations can be time-consuming even for experienced integration developers and daunting for those new to integration. Our new capability reduces this task to just two clicks, allowing users of all levels to be more efficient.
Figure 2. Automated connector query filter configuration
This is one of the reasons the Boomi Platform is so easy to use today — it takes away the mundane, time consuming and error prone tasks, freeing up users to focus on value-added tasks. Customers can therefore integrate faster, and also accelerate data transformation.
Another way that Boomi increases efficiency today is through automated regression testing (Boomi Assure). Customers can augment their internal test capabilities by submitting their process and test data to Boomi. Boomi then regression tests the processes against every future release, ensuring that platform updates will not break the existing processes. By testing these thousands of integrations, we expand the data points used to validate new releases and minimize the chance of issues for all our customers.
Leveraging Best Practices Boosts Effectiveness
In addition to making users efficient and freeing up their time from the mundane aspects of integration, Boomi is also focused on using Intelligence to drive higher effectiveness. Sharing best practices adds a lot of value. But every IT environment is different, so sometimes customization is needed. The best answer is a hybrid intelligence model — one that combines the wisdom of the masses with the unique expertise of individual domain owners.
Boomi shares the collective intelligence, and gives users the flexibility to draw from their own expertise and build upon the blueprints and guidance we provide. This level of personalization enhances each customer's knowledge, improving decision making and speeding business results — in a nutshell, improving productivity.
Boomi boosts effectiveness today with another capability that draws on crowd-sourced intelligence: personalized error resolution (Boomi Resolve).
Our personalized error resolution capability helps customers easily determine why any given integration process has failed and potential ways to rectify it. Boomi leverages crowd-sourced contributions to the knowledge base from the Boomi support team and user community and automatically lists possible solutions in order of relevancy. It then connects the customer to the documentation that will help most quickly solve the problem. The user can thus easily find the resolution that best fits their specific integration environment and use case.
Figure 3. Personalized error resolution
Intelligent Integration for All
Boomi's intelligence capabilities help reduce the amount of time customers spend on manual tasks, and equip them with the knowledge they need to be the best at their jobs. We know that an integration platform can be used by many different people within any given organization. It's not just the developer, or the citizen integrator building integrations.
Potential users include business analysts, IT operations, IT management and maybe even an Integration Center of Excellence team. And our proven technology, which combines an intelligent integration engine with the right data fuel and the right usage model, helps every user be more efficient and effective, regardless of their role.
The unified Boomi Platform comprises data and application integration, data governance, API management, application development and workflow management, and B2B trading partner network management. And our AI capabilities are available across the entire platform, to any user who needs them, at any time they are needed.
One of the benefits of AI is continuous evolution. In the next 12 months we'll be releasing additional intelligence capabilities that will help customers become even more efficient and effective. For Boomi, intelligence is not a gimmick, but a pervasive experience throughout the entire user journey.
This post was co-written by Joel Alonzo and Ranjana Haridas, Boomi's principal product marketing manager for the Boomi unified platform (iPaaS).