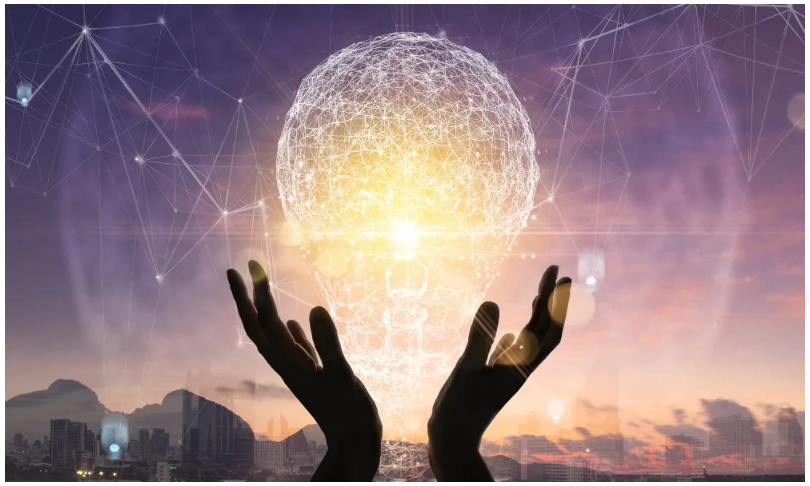 One thing has always made Boomi unique in the technology space. It's how we think about our mission. We never lose sight of the ultimate purpose of our intelligent connectivity and automation platform — to create premium business outcomes for organizations.
We may be a technology company, but the true focus of our business is on the outcomes our customers and partners experience. In other words, we are human-centric. We're focused on making lives better and saving more of everyone's most precious resource – time.
For instance, we help the American Cancer Society match patients with volunteers in a ride-share program. We solved data management challenges for Moderna so the biotech company could focus on one of the most significant medical breakthroughs of our time when the world needed it most. We connect real-time data from wearable technology to assist a law enforcement agency in monitoring officers in dangerous situations. We automate Tier 1 support for a 10,000+ person call center, with chatbots. And we increase remote-learning access to students around the world.
These are just a few examples from our more than 18,000 global customers. They demonstrate Boomi's real-world ability to instantly connect everyone to what they want. People innately crave connection more than ever. We're exceptionally proud of how the Boomi AtomSphere Platform empowers more businesses to connect their employees, partners, and customers than any other solution provider.
And we're only getting started. As the curtain rises on the next evolution of Boomi, we couldn't be more excited about where our platform is heading and what that means for our customers and partners. We can't wait to share more exciting details at our upcoming Out of This World digital event on Nov. 10. We're bringing together our broad community of business leaders to talk about the future of connectivity.
Don't miss Boomi's Out of This World digital event on Nov. 10. Register now.
Today, the demand for connectivity is going mainstream. Every business, organization, government agency, and nonprofit wants to deliver consumerized digital experiences directly to people – seamlessly and instantly. They're eager to reduce friction, time, and effort because that's what their customers expect and demand.
There's no room today for companies that aren't in the process of trying to transform their businesses digitally. It's a simple choice: modernize or be left behind. That means organizations find themselves navigating some common challenges: Connecting an exploding number of applications. Managing a growing volume of data. Automating complex processes. Unifying technology architecture. And all faster than ever before.
Boomi was made for this.
We're in the business of connectivity. Our low-code, cloud-native platform changes the trajectory of businesses and how they build rich, meaningful relationships with people. Boomi is a difference-maker because there's a dire need for solving the Achilles heel of hybrid technology landscapes – integration. We orchestrate the technical, back-end processes of integration, including data management, with speed and simplicity so our customers can accomplish incredible things as they create engaging experiences for their employees and their own customers. No other unified platform has the connectivity + data readiness + engagement services required for your digital transformation projects.
It's why we've seen a 44% year-over-year increase in the number of Boomi integrations put into production. That also explains our remarkable 95% customer retention and satisfaction rates. Businesses know the value they're getting from the breadth and power of our platform.
Customers understand that we're invested in their success.
One of my favorite examples came in a conversation with Mark Choi from Hawaii's Department of Human Services. Before implementing Boomi, his IT team worked hard yet wasn't viewed in the best light because they were so overwhelmed. But with Boomi, they now deliver critical projects so fast that Choi told me "We're like IT heroes." And their work directly touches the lives of 450,000 citizens.
This is why so many of our customers tell us that when they face complex challenges, they just say: "Go Boomi it!" For them, Boomi is a verb. They see Boomi crushing complicated connectivity problems at speeds they never dreamed possible.
Now, we're doubling down. We've embarked on an aggressive growth strategy so that we can help even more organizations thrive by connecting systems, processes, and, most importantly, people. We are bringing more product features to market faster, finding more ways to deliver value with our category-defining platform, and by doing so, turn more IT staff into heroes.
Boomi already accelerates business outcomes better than any of our competitors. Now, we intend to unleash the full potential of our platform and continue to expand our position in the market.
I can't wait to share what's next for Boomi at our upcoming Out of This World event. You won't want to miss it. See how we're enabling our customers to change the lives of people through the power of connectivity.
https://resources.boomi.com/resources/blog-posts/the-power-of-boomi-connectivity