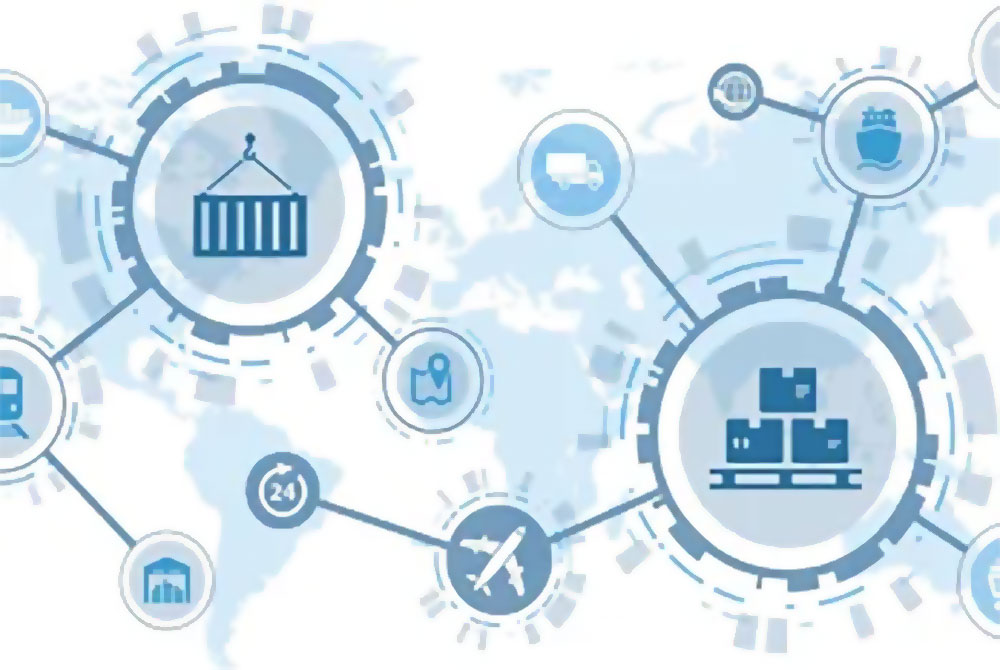 I'm not a morning person. That's why, a few times every week, I'm at the drive-thru of my local Starbucks, looking for a caffeine jolt.
Lately, I've still been able to get my Pike Place medium roast. But they're always out of those green plastic stoppers that prevent your coffee from spilling. So, what ends up happening? Coffee all over my car!
The supply shortages at Starbucks are just one example of a massive global problem. A recent New York Times headline summed it up best: "How the World Ran Out of Everything."
As the world continues to cope with the COVID-19 crisis, we're witnessing an unprecedented strain on supply chains. It's a perfect storm of consumers beginning to spend again and businesses struggling to ramp back up to pre-pandemic levels. Ongoing shortages are impacting every industry. And the emergence of the Delta variant is adding even more uncertainty into the already fragile supply network.
A recent National Retail Federation survey found that 98 percent of respondents said that they had been impacted by shipping delays. Businesses are seeing wildly fluctuating prices and the widespread unavailability of commodities. That's why there are coffee stains in my car. (Not to mention some missing products at my grocery store and absent dish selections from favorite restaurants.) For me, those are minor inconveniences. But for procurement specialists, it's a nightmare.
Just think about a day in the life of a sourcing agent. You can watch the video below to put yourself in their shoes.
The role of negotiating commodity prices is always critical for businesses. Procurement ensures that the supply chain is operating in an efficient, cost-effective manner. But balancing inventory and costs is even more challenging in a time when supply chains feel broken.
Data is the key to managing your supply chain instead of letting it manage you. Visibility into critical analytics is how businesses can navigate these incredibly volatile times – now and in the future. But this requires next-level data analysis. Making the most-informed decisions involves:
Real-time data
Information from internal and external sources
Accurate evaluation of suppliers
A holistic view of the supply chain
Identifying market trends
A recent Gartner® report* concluded that even "with so much hype and expectation around digitization, there is a lack of clarity about what advanced analytics means in a procurement process. Yet advanced analytics can help Chief Procurement Officers identify new cost-saving and risk mitigation opportunities and enable better decision-making."
Gartner defined advanced analytics as: "Analysis of all kinds of data using sophisticated quantitative methods to produce insights that traditional approaches to business intelligence (BI) – such as query and reporting – are unlikely to discover. Advanced analytics span predictive, prescriptive and artificial intelligence techniques."*
That enables you to answer meaningful questions about your supply chain. What will be the future price of a commodity? Which supplier provides the best price and on-time deliveries? What is our expected need for specific goods and materials in the coming months?
However, most sourcing agents don't have data programming backgrounds to pull together those kinds of analytics. And relying on IT teams to aggregate, clean, and orchestrate data can take time. In a fast-changing market – as we have right now – the last thing procurement managers have is time.
Fortunately, technology can help.
Today, tools exist to help procurement professionals by automating manual data management tasks and unifying analytics on one clear dashboard. And they accomplish it without hands-on involvement from IT.
This gives sourcing agents the edge needed to help them accurately evaluate suppliers. Address inventory needs. Perform predictive supply chain forecasting. Gauge the impact of changes in the economy. All of these things are more important than ever.
Businesses probably have access to all of that information already. But it's lost in a sea of raw data that lives in multiple systems. You need to connect all of your data sources – legacy systems, multicloud, and third-party. That way, data can be identified, aggregated, and synchronized in real-time. When that happens, that rich trove of data becomes the most precious resource in your business.
We all hear a lot about "digital transformation." But this is a real-world use case that can improve the bottom line. Oh, and it can make the harried life of a procurement agent a lot easier.
You can negotiate the best prices. Avoid shortages and bottlenecks in the supply chain. Have a better sense of what's going on in your business. Ultimately, you make better decisions because you finally have the visibility you need.
The world of commodities impacts everything today. And that includes the upholstery in my car.
https://resources.boomi.com/resources/blog-posts/how-to-avoid-singing-the-supply-chain-blues