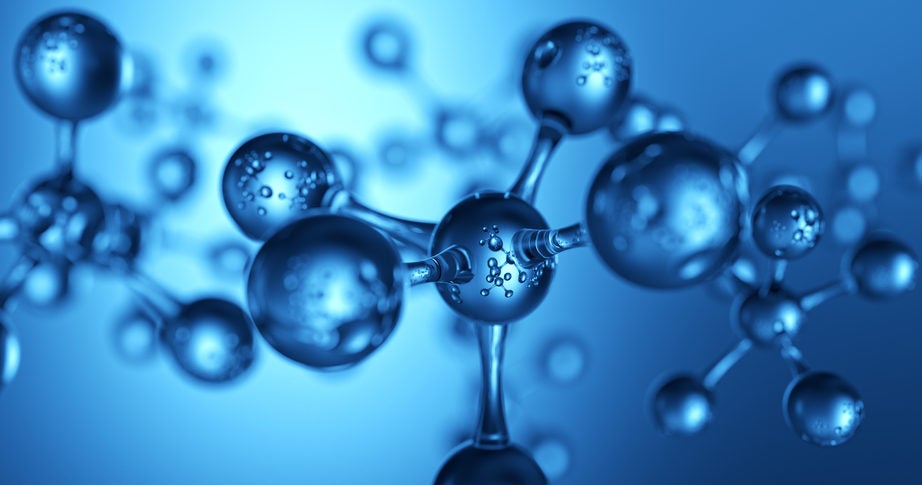 Legacy businesses can win against the latest generation of digital competition by building more connected, integrated businesses.
The latest example of that is Accenture's Intelligent Patient Service Exchange (IPEX). The platform helps life science companies transform their organizations. With best-of-breed, cloud-native applications, these organizations can revolutionize patient experiences across providers, payers and pharmacies.
IPEX provides a holistic view of the patient treatment journey. It supports precision medicine by aggregating patient data and creating outcome-based analytics.
With this view into healthcare, life sciences companies can measure the impact of their patient programs across all touchpoints while refining treatment effectiveness for each patient segment.
Boomi recently spoke with Anthony Romito, managing director of intelligent patient services for Accenture's life sciences group. He explained the goals of IPEX, Accenture's perspective on how technology can help healthcare, and how integration makes it possible to do more with data.
What is Accenture's Intelligent Patient Service Exchange?
The Intelligent Patient Service Exchange (IPEX) is a digital marketplace of leading technology solutions that have been integrated within the Accenture Intelligent Patient Platform (IPP), allowing life sciences companies to quickly and easily use them in a plug-and-play environment. By removing the time and effort to find and set up individual applications and services, life sciences companies can provide better, more targeted services for their patients and customers.
What issues does it address? How is it providing unique help to improving healthcare?
IPEX helps life science companies integrate third-party technologies with the flip of a switch. Core data integrations on both the front and back end support the creation of new features and functionality directly in the platform.
This allows customers who currently use third-party solutions to transition to the Accenture Intelligent Patient Platform with minimal impact on the service-side and patient experience. This also enables current customers to expand the existing functionality of the platform with cutting-edge patient services and features as they become available in the market.
How does it fit with your broader initiative, the Accenture Intelligent Patient Platform?
IPEX is our B2B bridge to the Accenture Intelligent Patient Platform. As a universal plug-and-play service offering, IPEX enables any vendor to push and pull information to and from the IPP as needed.
For example, a simple API integration may be enabling core data exchange and pre-populated input fields. In other cases, it may unlock completely new features, functionality, and workflows within IPP. These new features are outlined on our website for each of our IPEX partners.
What inspired the creation of the Intelligent Patient Platform?
As patient services began to grow in importance the early 2000s, Accenture realized that the life sciences industry lacked the technologies needed to create a connected patient experience, across geographies and providers. Numerous one-off options were available, but none offered a comprehensive, end-to-end, management platform.
In addition, there was no mechanism to effectively measure the full scope of services being offered to patients. Such operational visibility and analytical insight is necessary to drive an improved patient experience throughout the healthcare system. Thus, the IPP was born to provide that connectivity and insight.
What are its key components?
The four core components of the Intelligent Patient Platform include the Patient Engagement Layer, a secure Patient Data Management Layer, an Insights & Analytics Layer and a Connected Devices Layer.
The Patient Engagement layer services all internal and customer-facing interaction and interface components of the platform with direct integration in the Salesforce cloud and includes capabilities such as Patient Adherence and Onboarding, HCP Portal, Patient Portal, Mobile Nurse applications and Virtual/Telehealth components.
The Patient Data Management layer is a HIPPA-compliant, Hi-TRUST certified data lake that enables data mastering, de-identification, aggregation and synchronization with third-party data sources such as EMRs.
The Insights & Analytics layer is powered by our enterprise Accenture Insights Platform, providing advanced analytics and decision support.
Finally, our Connected Devices layer connects IPP into the patient and caregiver settings through leading connected device and IOT protocols including Qualcomm, TrueNet, Fitbit and other connected diagnostics and devices.
From Accenture's perspective, what is the current state of the healthcare system in the United States?
While the current state of the healthcare industry appears mired in the political debate, we see the more fundamental issues of affordability, attitudes towards health/wellness and drug-device innovation as all pointing towards signs of improving the overall quality of care and, ultimately, healthier generations to come.
The collective impact of an increased societal interest in policy changes, rapid technological advances and structural shifts has primed the healthcare industry for upheaval, disruption and is an incredible opportunity to advance the standard of care worldwide. We recently published a book on the topic, Healthcare Disrupted.
What are some of the biggest challenges facing the U.S. healthcare system?
Core beliefs about the value of health is one of the biggest challenges of the healthcare system in the U.S. In the U.S., the onus is on every individual to do their best to be healthy.
When we decide to make poor eating decisions, avoid exercise or decide to skip taking our medicine, there are dramatic, but unfortunately non-obvious physiological and financial repercussions that affect all of us. Driving not just personal accountability, but a genuine interest in being healthy will significantly reduce total healthcare spend, improve longevity, quality of care, quality of life and overall healthcare affordability.
What are some of the key areas where technology can help improve the healthcare system in U.S. and other markets?
We are very excited by the incredible influx of health-related data and the ability to mine that data for insights that enable better, safer therapies and more effective approaches to healthcare management. Being able to tie measurable health outcomes to a drug or genetic profile is incredibly powerful. Such insights can help doctors better predict what therapies will work for you and which won't. This not only increases transparency for everyone in the system but also reduces total cost through better decision making.
Why did you want to provide an integration platform like IPEX?
As the healthcare industry continues to pivot towards supporting an enriched patient experience, our clients are exploring and managing more tailored service and applications than ever before. We developed IPEX to allow our clients to seamlessly tap into an ecosystem of cutting-edge third-party services. With IPEX, they can do so without compromising the functionality or end-to-end transparency they need to manage their patient experience.
Why did you select Boomi to be part of IPEX?
We view Boomi as a key capability for cloud-to-cloud connectivity, which is critical due to the nature of many of the partners that are a part of IPEX. The Boomi platform complements Accenture's existing set of robust data integration and analytics capabilities in our platform.
Boomi's superior flexibility and interoperable integration features made it a clear choice for us. We're proud to work with Boomi as part of our IPEX backbone. Together, we're helping drive digital transformation for life sciences companies.
What is the importance and role of integration in addressing the key technology and information challenges for healthcare?
Healthcare is experiencing a rapid influx of applied digital technologies and expertise from other industries, and this is bringing some truly innovative and exciting options to bear. The downside of all these options is the adoption of increasingly fragmented or siloed software stacks and platforms across multiple business units. From our view, a fully end-to-end integration layer is fundamental for creating a holistic, managed healthcare experience. Integration is critical for tying together a wide mix of cloud and on-premise data and applications.
What are the key challenges with integrating healthcare info and how is Accenture working with organizations to address these challenges?
One of the key challenges we always face in healthcare is concerning the security and confidentiality of information. Ensuring privacy is a top priority, and we strive to meet or exceed the compliance requirements set by the regulating bodies in this space. Our IPP platform is Global HITrust certified, which includes multiple industry standard qualifications, giving our clients the peace of mind they need when handling sometimes extremely sensitive healthcare data.
What do you see as the biggest technology and business trends for healthcare during next 12-18 months?
We're excited to see the industry take on applied advanced analytics such as machine learning to help drive their discovery engines and quantify patient outcomes.
The impending availability of blockbuster biosimilars will put pressure on large biotechs to take a close look at their core business. Their reaction to this development will set the pace for their companies for five to 10 years.
Health and wellness are taking center stage, identifying potential patients sooner and bringing more effective, proactive approaches driving long-term health. Finally, we see a growing opportunity for blockchain technology in the healthcare supply chain, from pre-manufacturing all the way to the patient home.
It's very exciting time to be in this space!