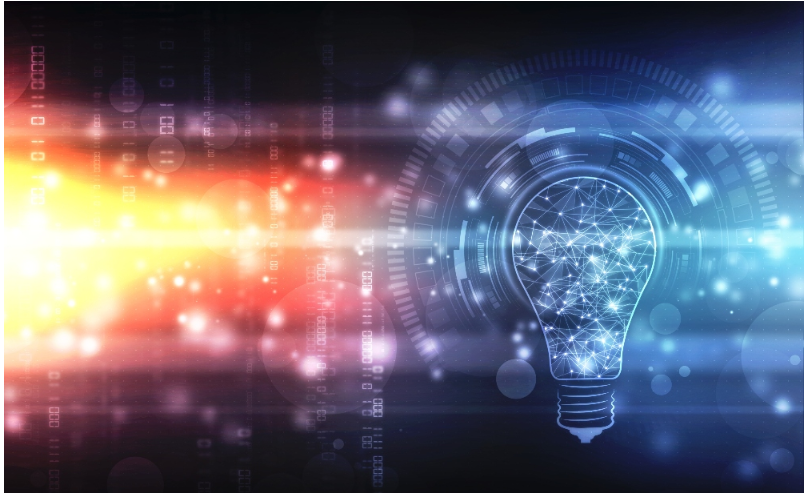 WWZ AG, a midsize utility services company based in Switzerland, was keen to strengthen its market position and extend the portfolio of services it offers. To do so, WWZ decided to bundle utility services with telecom services for its more than 60,000 telecom subscribers and 72,000 utility customers that depend on its services every day.
To accomplish this business goal, WWZ IT set out to build its own operational support and business support systems (OSS and BSS, respectively), including a new self-service customer portal. That would enable WWZ to quickly provision customer services and automate underlying processes to ensure customers get their desired services.
The new initiatives would require WWZ to continuously extract high volumes of data from its SAP R/3 enterprise resource planning (ERP) application. For that job, WWZ turned to Boomi aXis for SAP, purpose-built to quickly and easily extract and exchange data across SAP applications and third-party applications in a broader ecosystem.
"Boomi aXis for SAP was the only solution we found that would connect our existing SAP and third-party application data from SAP R/3 directly to the new self-service portal," as WWZ Chief Technology Officer Stefan Willi says in our WWZ customer success story.
Boomi aXis Speeds Development, Deployment
Extracting data out of SAP R/3 for use with third-party applications would previously have been a resource-intensive approach that would substantially slow the overall project timeline.
"One of our largest challenges was to extract a high volume of SAP data continuously and with ease to feed various applications within our ecosystem. We needed to find ways to reduce time and complexity within the new subscription service stream," says Willi.
Boomi aXis for SAP solved that problem. The first enterprise integration platform as a service (EiPaaS) solution of its kind for the SAP ecosystem, Boomi aXis for SAP seamlessly extracts and updates data to and from SAP systems, leveraging predefined configurations and shortening process time by removing resource constraints.
"With Boomi aXis we extracted data out of SAP R/3 significantly faster and were able to deploy at triple the speed. Boomi gives us more flexibility, and will allow us to use the same integrations when we migrate to S/4HANA," says Willi.
"Using Boomi, we were able to reduce the time from 16 weeks to two days by leveraging predefined SAP templates and exchange data efficiently between applications to achieve our business goals," Willi adds.
Willi's team created a replica of the R/3 SQL production database and leveraged Boomi aXis for SAP to connect its existing systems, such as antenna network design (AND), enterprise content management (ECM) system, and a Tango business support system, to the customer self-service portal without impacting the production database.
Boomi aXis for SAP Delivers Outcomes for WWZ
Boomi's low-code environment proved instrumental in enabling WWZ to rapidly develop needed interfaces.
"Previously our interfaces with third-party systems took three weeks. In 80 percent of cases, Boomi aXis for SAP is much faster and interfaces can be built in one day with a day for testing," says Willi.
And using Boomi aXis for SAP, it now takes 9X less time to extract data leveraging predefined SAP templates.
"We have dramatically reduced the time to get data out of SAP and into other third-party applications and vice versa with Boomi aXis. With it, we can combine data from any source," said Willi.
With Boomi to facilitate its new service delivery, WWZ has:
Leveraged EiPaaS capabilities that include low-code application development and data management, on a single platform
Utilized data wizards to ensure that guesswork does not factor into how SAP defines its data by filling out the table relationships with one glance
Used an agnostic, cloud-based digital platform optimized for enterprises to connect customer experiences to SAP and link third-party systems and data to SAP
As WWZ is finding, Boomi aXis for SAP lets users quickly and easily exchange SAP data on a single platform to swiftly facilitate business outcomes. In today's dynamic market environment where businesses are making quick pivots and seeking critical short-term advantages, Boomi aXis for SAP strategically advances organizations towards their goals.
Why Boomi aXis for SAP?
With this solution WWZ has created a data platform to unify SAP with third-party data. It is now empowering its entire organization to easily get SAP data anytime. With Boomi, WWZ can access, find, and move SAP data within hours, and:
Accelerate its digital strategy with future-proof capabilities
Empower its lines of business by providing a comprehensive self-service data ecosystem
Make decisions faster by utilizing trusted, real-time business data
Help minimize the costs of data integration maintenance
When the team saw how efficient it was to use Boomi aXis for SAP and the ease of Boomi for the self-service portal, they started to plan other projects with Boomi.
"We now have the foundation to build new applications and start innovation projects," says Willi.
Watch our 4-minute video for a glimpse into how WWZ is using Boomi aXis for SAP:
https://resources.boomi.com/resources/blog-posts/switzerlands-wwz-modernizes-its-sap-data-ecosystem-with-boomi-axis-for-sap