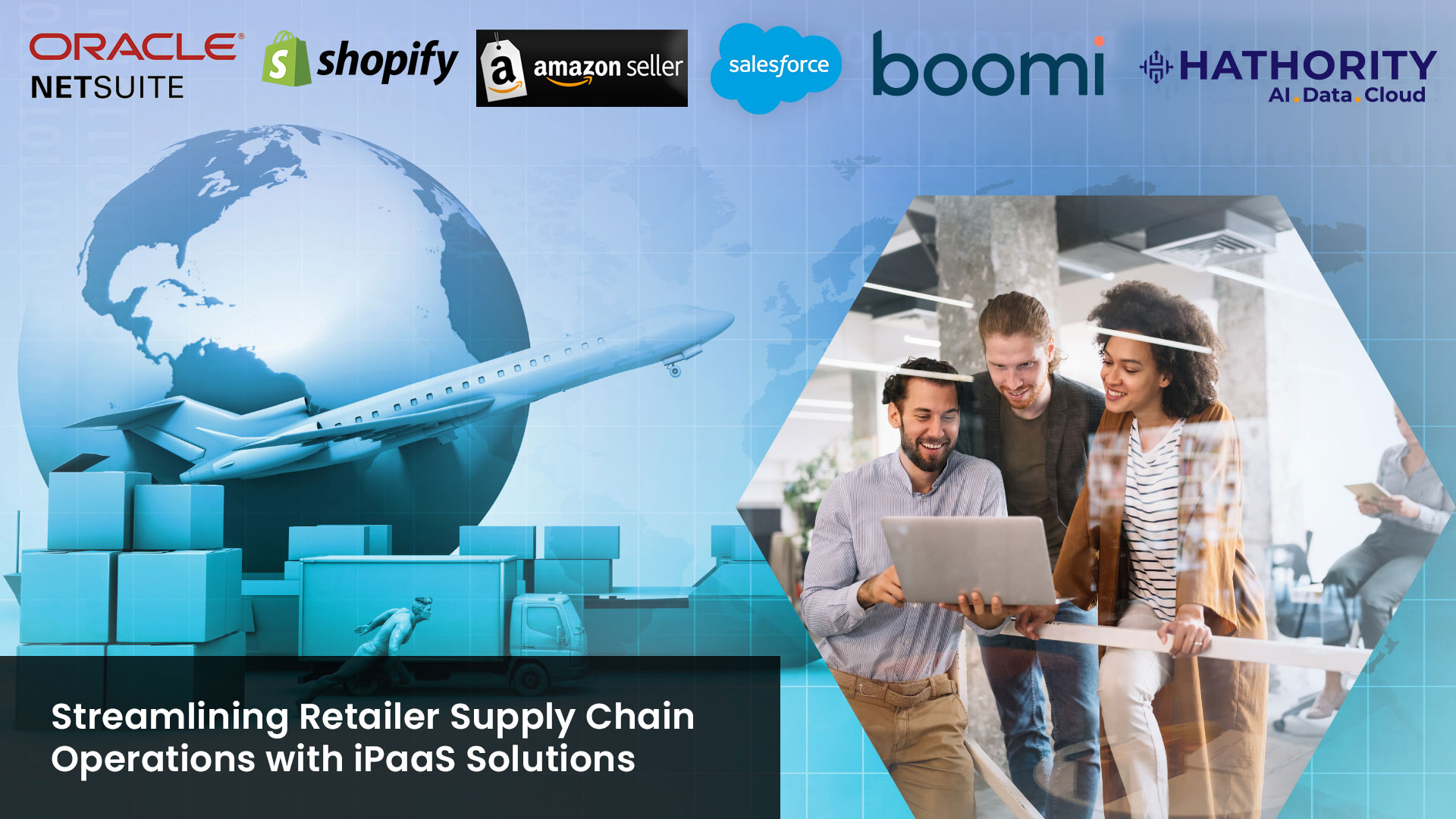 In today's dynamic business landscape, the retail industry faces unprecedented challenges in managing supply chains efficiently. To thrive in this competitive environment, businesses must adapt swiftly and embrace innovative technologies. This case study delves into a remarkable transformation achieved by one of the industry's leading industrial workwear manufacturers in partnership with Hathority, a renowned provider of cutting-edge Boomi iPaaS solutions.
Together, they embarked on a journey to revolutionize their retailer supply chain operations. By leveraging the power of iPaaS (Integration Platform as a Service), they aimed to automate key processes, enhance customer fulfillment, optimize inventory management, streamline return procedures, and ultimately, drive operational excellence. This case study will explore the challenges faced, innovative solutions implemented, and the remarkable results achieved through this collaborative effort. Join us as we unravel the story of how technology and expertise converged to reshape the landscape of retail supply chains.
Client Overview: Hathority, a renowned provider of cutting-edge Boomi iPaaS solutions with a proven track record of success, partnered with one of the leading industrial workwear manufacturers to optimize their retailer supply chain operations.
Project Details:
Objective: To enhance the industrial workwear manufacturer's retailer supply chain efficiency by automating order processes, customer fulfillments, inventory management, RMA (Return Merchandise Authorization), and credit memos.
Services Provided: Hathority's team of experts, backed by over 28 years of industry experience, offered comprehensive data integration and support services, focusing on seamlessly connecting various systems and processes within their retail supply chain.
Boomi iPaaS Expertise: Hathority is a trusted provider of top-notch Boomi iPaaS solutions, possessing over 300 Boomi certifications and a portfolio of more than 2500 successful integrations. With extensive experience in implementing and customizing Boomi, our team streamlined the industrial workwear manufacturer's operations, improved efficiency, and drove revenue growth.
Challenges: Prior to implementing Hathority's solution, the industrial workwear manufacturer faced challenges in managing orders, customer fulfillments, and inventory across multiple platforms such as Shopify, NetSuite, Loop Returns, PFS, and Email. They also required efficient handling of returns through Loop Returns and integration with their Amazon seller account.
Solutions Implemented:
Shopify to NetSuite Integration: Hathority facilitated smooth data flow between the industrial workwear manufacturer's Shopify and NetSuite instances, ensuring real-time synchronization of customer data and order details.


Inventory Management: The solution included automated inventory updates across platforms, including Amazon, ensuring accurate stock levels and reducing the risk of overselling.


Returns Handling with Loop Returns: Hathority implemented a streamlined returns management process through Loop Returns, enabling the industrial workwear manufacturer to efficiently manage return requests, process refunds, and track returned items.


Amazon Seller Account Integration: The integration of the industrial workwear manufacturer's Amazon seller account ensured seamless order fulfillment and accurate inventory management on the e-commerce giant's platform.


Efficient Order Placement: With the implemented solution, the industrial workwear manufacturer's customers experienced a smoother and faster order placement process. The integration of systems allowed for improved tracking of orders within their ERP systems.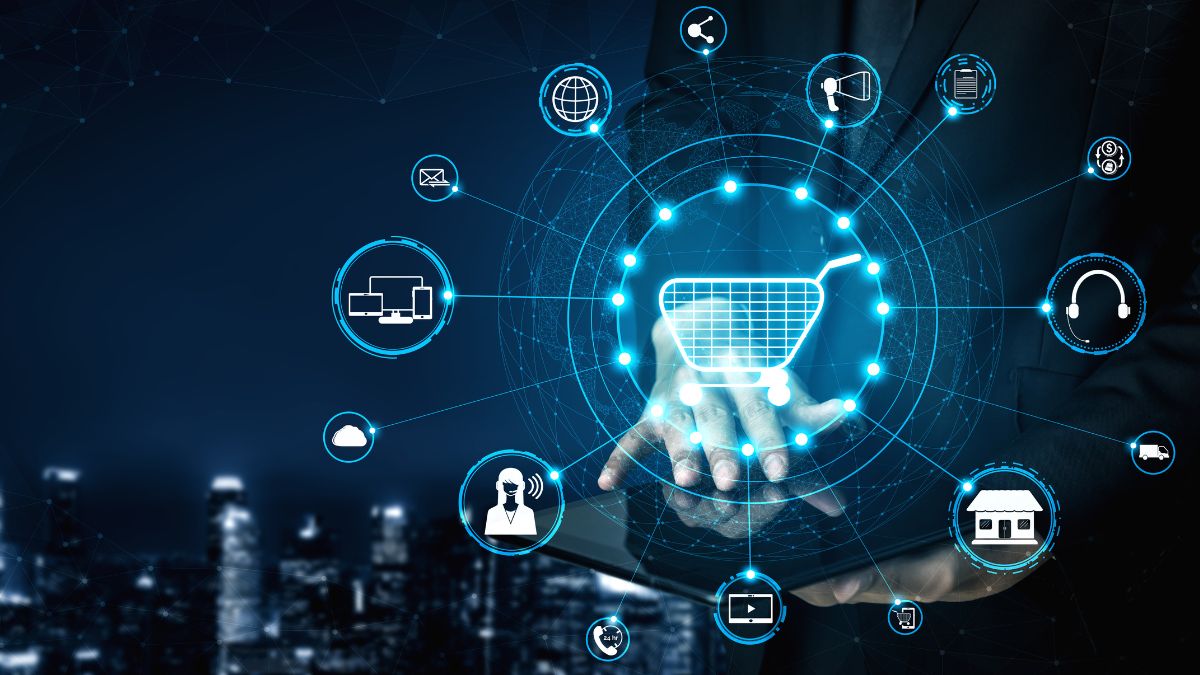 Results and Benefits:
The industrial workwear manufacturer experienced a significant reduction in manual effort and operational complexities, resulting in increased efficiency and accuracy in their retailer supply chain.


Customers enjoyed a seamless order placement process, resulting in enhanced customer satisfaction and loyalty.


Inventory management became more precise, minimizing the risk of stockouts and overselling.


The integration of Loop Returns improved returns handling, ensuring timely processing and better customer experience.


Real-time synchronization with Amazon and other platforms met seller expectations, contributing to a more streamlined order fulfillment process.
Project Duration and Team: The project spanned over 1 years and involved a dedicated team of 3 Hathority experts, who worked collaboratively to ensure the successful implementation of the iPaaS solution.
Through Hathority's end-to-end iPaaS solution, bolstered by their extensive Boomi iPaaS expertise, the industrial workwear manufacturer achieved a transformation in their retailer supply chain operations. The seamless integration of systems, efficient order processing, accurate inventory management, and improved returns handling collectively led to a streamlined and optimized supply chain, enhancing operational efficiency and customer satisfaction.