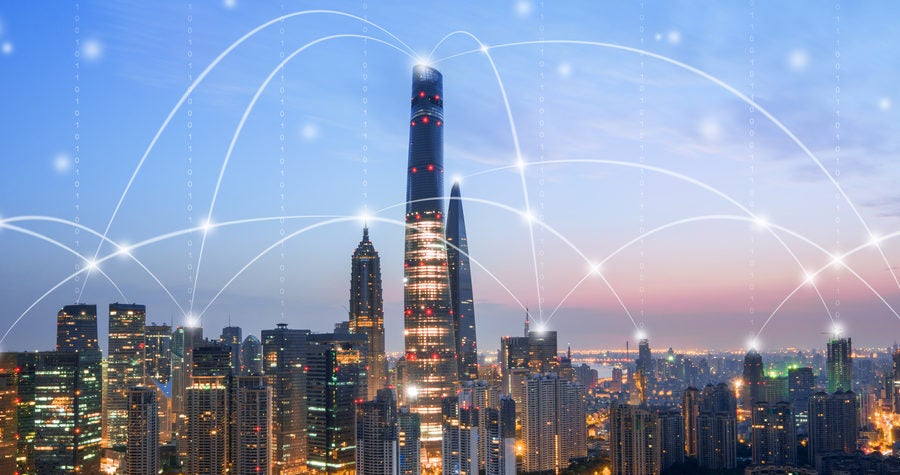 In this age of smartphones, driverless cars, and artificial intelligence, it's easy to think that EDI is old hat. The core technology is indeed quite old, dating back to the 1948 Berlin Air Lift, when suppliers and shippers needed to track deliveries of food and supplies to the parts of Berlin under Western control.
Back then, the telecommunications infrastructure was relatively primitive. Communications needed to run over a 300 baud modem.
Since those early days, highly efficient file formats for reporting transactions and logistical information have been at the heart of EDI (electronic data interchange).
The file formats have evolved, and specialized standards have been developed for markets like healthcare, but the mission of EDI remains the same: Enable two or more organizations to efficiently, quickly, and reliably report information and transact business. That's EDI in a nutshell.
EDI remains highly relevant today. In fact, it's critical. Every major retailer relies on it. Hospitals rely on it. Military organizations rely on it. And while the technology itself is stable — the last widely adopted update to the most popular standards occurred about a decade ago — the market for EDI technology is hardly stagnant. In fact, the market is growing at nearly 14% CAGR and is poised to reach $1.7 billion in 2018.
If a technology is over 50 years old and still experiencing double-digit growth, is it fair to call it "hot?" I think so. More importantly, EDI is proving so.
As organizations are learning, EDI is a core component for improving their supply chain visibility and control. With EDI connecting partners, companies are using advanced, native-cloud development platforms to rapidly build enterprise integrations that flow EDI data to any part of the business.
And with a low-code integration platform as a service (iPaaS), all partners can easily connect their internal applications and data to create end-to-end visibility for everyone in the supply chain.
Getting Started with EDI
If your organization is new to EDI, you're probably wondering how to get started. EDI technology is mature but complex, and the data it carries can have major effects on your organization's operations and profitability. Accidentally order 10,000 items instead of 1,000, and your CFO is sure to notice.
To help get you started, here are five guidelines for IT organizations who are new to EDI.
Don't tackle EDI projects alone. Get help.
There are a lot of experienced EDI experts out there. If you're not sure where to find them, I recommend attending one of the two big EDI conferences that are held annually in the U.S. The biggest conference is the GS1 Standards Event, hosted by GS1, an international organization that manages the barcode standard and now boasts more than 1 million members. The other major conference is the New England Electronic Commerce User Group conference, which is held twice a year. At either the GS1 or the NEECOM event, you should be able to meet consultants and other experts for hire. Explain your situation and your goals, and ask about their experience. There's someone out there who has the skill set you're looking for.
Get training.
In addition to hiring help, get training for yourself and your team. There's a lot to know, and the stakes are high.
Be patient.
Done right, your initial project may take a year or longer to design and deploy. That's understandable. Your project probably involves multiple disciplines and multiple organizations. Planning, building, testing, and reporting on everything will take time. Be patient, and do it right.
Find the right partner.
Almost certainly, your EDI project will involve one or more other organizations. After all, if you're working on a supply chain project, you need at least one buyer and one supplier. Find a partner who's experienced with EDI and who can help guide you and your team through the implementation. Having a trusted partner can make a world of difference.
Find the right software.
There are a lot of choices for EDI software out there. To select the right platform for you and your organization, it's helpful to ask:

Does the software support all the EDI standards? You don't want to find yourself blocked or having to invest in custom development because your EDI tool doesn't support an EDI standard used by an important new partner or customer.
Does the EDI platform support all the communication protocols used by EDI systems? Again, you don't want architectural limitations to force you to set up redundant solutions or have to invest in custom development projects because of EDI platform limitations.
Does the software support all the features of all your business-critical applications, in addition to supporting EDI standards? Increasingly, workflows require EDI to be integrated with other enterprise applications, such as Master Data Management (MDM) tools, databases, financial applications, and IT services such as single sign-on services. Make sure your EDI solution supports open APIs and integrates easily, so you can build EDI into operational workflows, maximizing your ROI.
Does the software enable you to build connections and workflow with a modern drag-and-drop interface, or does it require everything to be coded? If the latter, you'll need to expand your project timeline and budget to account for hiring senior developers and testing the software, as well as ongoing management and maintenance costs.
To be sure, EDI is as relevant or even more so today as it was 20 years ago. Just ask Walmart or Amazon. If you follow these guidelines, you and your team should have success with your EDI implementation.
Webinar: Learn How to Build Your Trading Partner Network and Automate Business
On July 12, I'll be offering a webinar on managing your trading partner relationships and ensuring smooth data flow across your supply chain. In each session, I'll demonstrate how the Boomi native-cloud integration platform can help your organization rapidly connect ERP applications, such as NetSuite, with value-added networks (VANs) and AS2 connections.