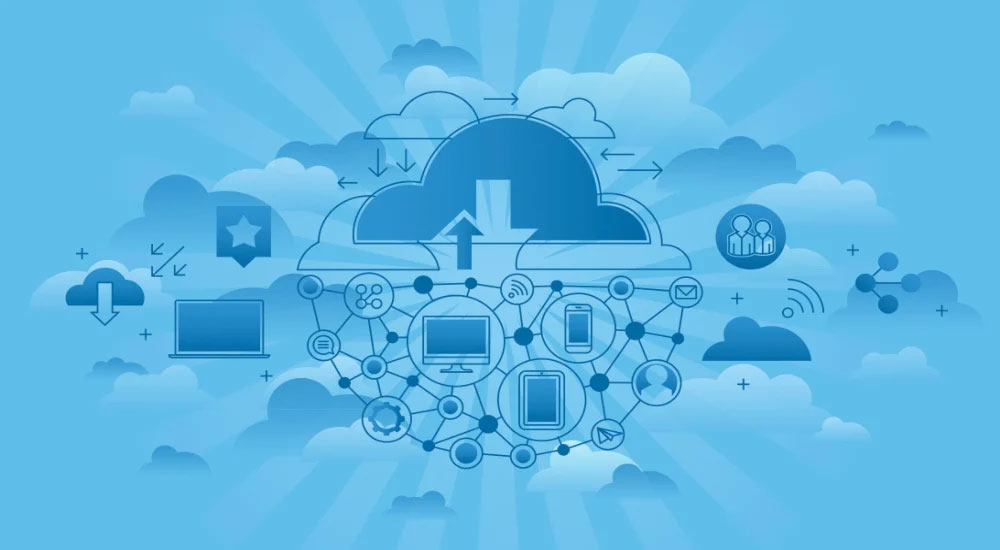 According to Forrester Research vice president and principal analyst Dave Bartoletti, 74 percent of enterprises describe their current strategy as hybrid/multi-cloud. And 62 percent of public cloud adopters are using 2+ unique cloud environments/platforms.
Boomi, a Dell Technologies business, has provided multi-cloud connectivity since 2017. With Boomi, you can rapidly deploy Boomi Atoms on-premise, to public clouds, private clouds and managed clouds.
And as announced at Boomi World 2019 earlier this week, now you can deploy Atoms via templates with the Boomi Molecule AWS Quick Start.
Multi-Cloud Is Here to Stay
The term "multi-cloud" means slightly different things to different people. It is also sometimes used interchangeably with hybrid cloud, which assumes a combination of public cloud and on-premise end points. Irrespective of the variances, at its core, multi-cloud means using more than one cloud platform or cloud environment to run your business.
Companies are adopting multi-cloud environments for a number of reasons: To take advantage of best-of-breed SaaS applications. To address geographic requirements. To leverage specialized services. To ensure redundancy in the event of a service outage. Or just to have a more diversified portfolio and avoid vendor lock-in.
While some companies consciously pursue a multi-cloud strategy, for many others, it wasn't a conscious decision. Shadow IT crept in, with lines of business going straight to a self-service public cloud to avoid dealing with long waits for provisioning from overburdened IT teams. A company merged with or acquired another company. Or two siloed business groups or divisions independently selected cloud services.
Whatever the initial reason for adoption, multi-cloud is here to stay. Companies should therefore prioritize creating an integration strategy that addresses the complexities of the multi-cloud environment.
Here a Cloud, There a Cloud … Increasing Complexity
While multi-cloud confers advantages, it also increases IT complexity. All those applications in all those locations are challenging enough to manage on their own. Add in emerging technologies like the Internet of Things (IoT), artificial intelligence/machine learning (AI/ML), containerization, mesh and new microservice architectures and you wind up with an exponentially more complex network of apps, devices, clouds, data and people.
From our experience helping customers with their connectivity needs, we tend to see four types of multi-cloud environments:
Cloud-to-cloud (end points are in two or more cloud environments)
On-premise-to-on-premise (all endpoints are behind the firewall)
On-premise-to-cloud (what is generally referred to as hybrid IT)
Intra-cloud (multiple applications and end points within the same cloud environment)
While companies can choose a distinct integration solution for each of the scenarios, that adds complexities and creates further data silos. To be able to work effectively and drive business outcomes, companies should adopt an integration framework that can address all these use cases.
The solution should be deployable where needed, and management and orchestration across platforms should be simple and transparent. Users need to have confidence that their platform of choice is reliable, flexible, elastic and scalable to meet their performance needs. And Boomi delivers.
We're talking about multi-cloud and more this week at Boomi World. Read our Day One recap for event highlights, and visit our Boomi World resource page for more news and assets!
Simplify Multi-Cloud Connectivity With Boomi
The cloud-native, unified Boomi Platform's ability to get information from various sources and make it available to other services and applications becomes extremely valuable for multi-cloud environments.
A Boomi Atom, our patented, lightweight runtime engine, is a small, efficient building block for developing, managing and scaling application connectivity. An Atom can be installed on a public cloud, in a private cloud, or on-premise. Customers can use the Boomi public cloud, deploy an Atom in their private cloud, or have Boomi manage a private cloud for them.
It need not be one or the other — depending on the use case, customers can choose to leverage one or more of the deployment options.
And because the Boomi Platform provides integration, API management, data governance and orchestration, it helps companies address (or tame) the complexities of the multi-cloud environment.
Public Clouds
Boomi supports Amazon Web Services (AWS), Azure and Google Cloud Platform. The Boomi Platform offers pre-built connectors for configuring integrations with many Amazon services, including S3, SNS, RDS and Redshift, and Google Cloud offerings, including BigQuery, Cloud Pub/Sub, DoubleClick and applications like Sheets. Microsoft Azure, Microsoft Cortana Intelligence Suite and Microsoft Dynamics are also supported.
The Boomi Platform dramatically reduces the time needed to configure and deploy your cloud offerings, while making all your integrations available for reuse, testing and monitoring.
AWS Quick Start
The new, first-of-its-kind Boomi Molecule AWS Quick Start lets users rapidly deploy a Boomi Molecule into an AWS environment. It reduces hundreds of manual procedures into just a few steps, so customers can quickly build a Boomi Molecule production environment and start using it immediately. Configuration and deployment can be done with the click of a button. And that same click implements AWS best practices for security and high availability.
Pivotal Platform
The multi-cloud Pivotal Platform allows customers to continuously and securely deliver custom software. Boomi complements these agile and rapid deployment capabilities, greatly streamlining any Pivotal Platform-related integration task. And Boomi Data Services makes it fast and easy to connect Pivotal Platform environments, services and applications with your enterprise applications, data and devices, wherever they are located.
Connect Everything, Run Anywhere
Getting multi-cloud right is critical for building a connected business and transforming your digital enterprise. The unified, cloud-native Boomi Platform connects your entire business. With Boomi, you can connect everything, engage everywhere and run anywhere, taking full advantage of all that multi-cloud has to offer.
https://resources.boomi.com/resources/blog-posts/multi-cloud-connectivity-made-simple