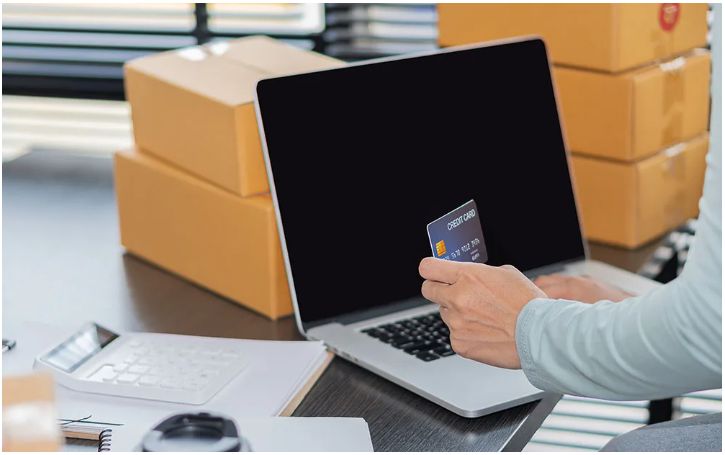 Speed matters in every business today. But it's most important when it comes to ecommerce. We live in a one-click world. We have come to expect everything to be instantly available when we want it, whether it's ordering products on Amazon or viewing programs on Netflix. Consumers have never been more demanding.
That's why integration and fast connectivity are critical for ecommerce companies. These elements are the keys to creating the engaging experiences that customers expect, and building brand loyalty.
When we talk about integration with an ecommerce platform, we're talking about finding ways to connect that architecture with other applications to ensure seamless data transfer between critical business systems. That can be connecting an ecommerce platform to a CRM, an ERP, supply chain management systems, marketing, sales, or accounting systems, etc. And it's not limited to just internal system-to-system connections. Organizations also need to create these connections with their external business partners.
With ecommerce integrations, your company can more efficiently engage consumers via multiple channels simultaneously while ensuring a smooth, engaging customer experience – wherever people are, and at any time.
By integrating your ecommerce platform and website with all of your other back-end and partner systems, you can:
Significantly improve the accuracy of your data, including eliminating duplicate entries and reducing errors that can happen with manual data entry
Provide more personalized and tailored experiences for customers
Ensure the platform is always up-to-date
Sync inventory across all sales channels to ensure real-time data updates
Increase the speed with which data is exchanged across multiple systems
Simplify and streamline your business processes
Improve your ability to handle increased volumes of sales and numbers of sales channels
Using Boomi for eCommerce Platform Integration
Even small mistakes or hitches in the purchasing process can turn customers off of your brand. You need to ensure seamless, high quality integration to enhance the user experience, increase loyalty, and improve customer retention. Real-time inventory tracking, instant order processing and fulfillment, and up-to-the-minute status alerts all create a better customer experience while keeping your business more organized.
Taking these steps to enhance the customer experience with your ecommerce platforms is more important than ever when considering what the ecommerce landscape looks like today.
Even a decade ago, ecommerce was still a relatively novel concept. But today, customers expect to be able to purchase products online. No longer can companies gain an edge in the market solely on having an ecommerce platform available – they must also prioritize a friction-free and efficient customer experience, or risk driving those potential customers to their competitors.
You could say that businesses investing in integration with ecommerce platforms give themselves a competitive advantage. But these days it's probably closer to the mark to say that companies that don't provide a seamless user experience will quickly fall behind.
With Boomi, businesses gain access to fast, seamless integration between their ecommerce platforms and other supporting applications. The Boomi AtomSphere Platform helps businesses improve business processes via better connectivity between the digital storefront and various applications for inventory management, content management, financial information, email and digital marketing, payments, CRM, and more.
eCommerce Integration in Action: Boomi and Shopify
One prime example of Boomi's efficient integration with ecommerce platforms is seen with the world's largest ecommerce platform, Shopify.
Business owners can connect Shopify to a wide range of other cloud-based or on-premises applications with the Boomi AtomSphere Platform. Boomi has a pre-built Shopify Connector that simplifies the integration configuration process, making it easy for ecommerce platforms to quickly begin automating business processes.
There are several ways that this capability benefits business owners.
Automated finances and inventory processes
Through a connection to Shopify, business owners can quickly and easily automate their workflows and integrate with any number of stores in any number of languages.
For instance, integrations and workflows can be managed from a single mobile device. You can use the connection to ensure non-stop operations with automatic retries, while also sharing integration processes and components with team members. Meanwhile, users all stay informed through alerts and notifications.
Integration simplicity
Boomi's Shopify Connector allows for instant deployments of integration between cloud applications and on-premises systems. There's no coding required to get the automation started, so line of business users do not need to have an IT background. There are a variety of pre-built connectors as well as the ability to create your own if needed.
Boomi is able to support any type of business logic ranging from simple to complex, and features an industry-certified security model to ensure protection of your data.
Accelerated integration
Boomi also offers pre-built solutions to further accelerate common ecommerce integrations, such as Shopify and NetSuite. The Boomi Integration Accelerator for NetSuite and Shopify bundles industry-best cloud integration with expert professional services. It's purpose-built to help you jumpstart omnichannel commerce and scale your business across orders, inventory, product catalogs, fulfillment, payments and returns.
The Benefits of a Cloud-Native Integration Platform
Because Boomi is cloud-native, users can get immediate, on-demand access to their integration platform and not have to worry about installing or maintaining software or additional appliances. In a fast-changing world of online business, there are frequent releases and updates to ensure you're getting the most efficient, secure operation.
Having an ecommerce platform for your business is just one element of delivering the high-quality experiences your customers expect. Investing in integration that delivers the full potential of your ecommerce platforms can give people delightful experiences that ensure their repeat business.
https://resources.boomi.com/resources/blog-posts/managing-ecommerce-platform-integrations