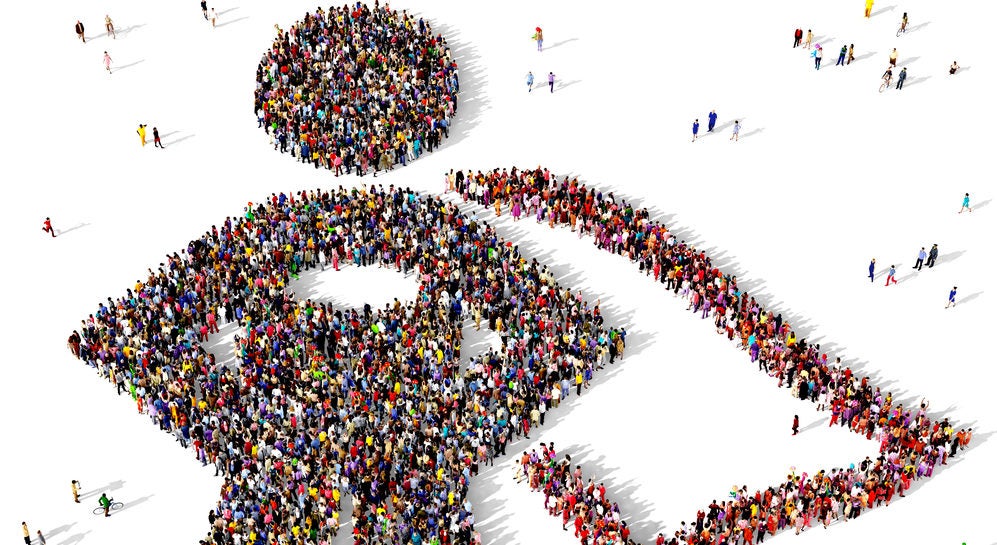 The Boomi Community is the hub of our relationship with our customers. It is where they find answers to their questions, learn how to get the most from the Boomi platform, and engage with their peers to understand the best approaches to their integration challenges.
The heart of the Boomi Community is its members. Throughout the year, we recognize the most active and helpful individuals in this group. These leaders set the standard for how Community members can contribute and cultivate a rich conversation that helps everyone become better at integration.
We call these people our Community Champions. They are remarkable in their commitment to making the Community the best possible resource for integration professionals.
Our latest Community Champion is Srini Vangari. Vangari is one of the most active participants in the Boomi Community. As someone who bootstrapped his way to competence with Boomi, he understands the value of the Boomi Community as an educational resource for technical knowledge and professional development. He is now a Boomi expert.
Vangari now has a thriving career in Bangalore, India. He currently works at Cornerstone OnDemand and has served as an integration engineer for leading global IT firms, including Infosys and Deloitte Digital.
We recently spoke with Vangari about his involvement in the Boomi Community, his professional development as an integration expert, and his advice for others about how to approach their integration projects.
How did you become an integration architect?
Srini Vangari: I graduated from college with a degree in electronics engineering. After that, I worked for Infosys and gradually started focusing on middleware integration and cloud computing.
As I learned more about the complexities of integration, I worked with various tools and technologies. Many Java-based. That's where I started in terms of coding. Eventually, I learned about Boomi and the benefits of low-code development and integration platform as a service (iPaaS) technology.
I conducted extensive research and became very educated about the integration scenarios where Boomi fit. I wasn't trained in Boomi so I started with the help guide, which is very good, and anyone can understand pretty easily.
What inspired you to participate in the Boomi Community?
Srini Vangari: When I started learning about Boomi, it was through the user guide and experimenting. But then I discovered the Boomi Community. It is a one-stop shop for all things Boomi. It has a lot of technical information, a lot of discussions, and everyone can contribute.
I love networking with people and helping them solve problems. And if someone is new to Boomi, it's the place to go. I share my experience when someone asks a question that I know something about — my tips and tricks. And there are a lot of community experts with different skills. It's just a great place.
"I can achieve with Boomi what I cannot with other vendors. Managing integrations is tough because it's not just one-to-one integrations. It's many-to-many, across applications. And Boomi does it easily."
How do you find the time to contribute so much to the Boomi Community?
Srini Vangari: I'm asked that a lot. I subscribe to feeds from the community that go to my email inbox. So, when I'm taking a break from work, I'll check the feed and see if there are any questions that I could help answer. And I generally respond as soon as I can.
What would be your advice to new Boomi users?
Srini Vangari:I have four suggestions. First, look at the user guide. It's very helpful for getting a basic education about Boomi. What is an iPaaS? What is an Atom? And so on.
Second, use the knowledge management articles that are in the Boomi Community. Whether it's architecture or scripting on any other topic, you can likely find it there. Those articles are very helpful.
Third, take advantage of the Boomi process libraries. It's a repository of examples and templated integration processes that can be used as a reference and a starting point. It shows dependencies and configurations. The process libraries help you understand how an integration should be structured, orchestrated and configured. The process libraries are ideal for the new user.
And, fourth, take part in the user forums. Ask your questions there. You'll get answers and recommendations for how to solve problems or find more information that will solve a problem. The forums are just a great resource.
When did you first start applying Boomi to your integration work?
Srini Vangari: I was a developer at Infosys and eventually took on some other roles. I worked mainly on cloud-based solutions. So my understanding of the Boomi framework and how it functions deepened. And, of course, it's the leading platform.
With Boomi, I started developing with basic concepts and moved on to understanding ERPs, CRMs, sources, targets, and so on. I worked in all the areas of the cloud: hybrid cloud, private/public cloud, and cloud security.
Eventually, I understood Boomi from end-to-end, every concept. So, I was included in client demos because I could answer the inevitable questions that came up.
Have you used all Boomi's capabilities?
Srini Vangari: I have used almost all the Boomi products, including the master data management capability. I'm currently working on developing Boomi Integration Packs to help my clients further streamline their integration development.
In terms of using AtomSphere, I have done a lot of EDI/B2B integrations, which are typically quite complex. And, I really like Boomi's API management capabilities.
And, one of the things that sets Boomi apart from other iPaaS vendors is its security model. It's very well-structured security with many features, including website certificate-based authentication and header-based authentication, which I really like.
At Infosys, I was the person they turned to when clients came with integration needs that were good candidates for Boomi. And with every project, I learned something new. And now I can show clients that even someone with very little knowledge about programming can easily understand Boomi and start building integrations.
How do you introduce Boomi to clients?
Srini Vangari: When clients want to integrate cloud applications and data, I offer an overall solution framework. And mostly at that stage, what they're looking for is security and scalability.
While every customer circumstance is different, I emphasize that Boomi has several capabilities that fit their integration scenario — app and data integration, EDI, etc.
Typically, clients are attracted to Boomi because of the features it offers out of the box and, as I mentioned, the security model. The low-code nature of Boomi is very important to most clients because they don't want to run into issues in the future, having to constantly maintain code.
That's one of its advantages over other integration options, such as MuleSoft. If you want robust, pre-built capabilities, you go with Boomi.
Also, because its capabilities are so comprehensive and easy to use, I can often replace multiple legacy integration tools with Boom. That is one of its sweet spots.
"At one of the technology consultancies I worked for, we created a spreadsheet that compared Boomi, MuleSoft, SnapLogic and Informatica across a desired feature set, rating each vendor on a scale of zero to five. Boomi was the clear leader, with an overall rating of 4.8."
Overall, what do you see as Boomi's strengths compared to other integration tools?
Srini Vangari: Basically, it's about speed. In the world of IT, the emphasis is on the speed of delivery. With Boomi, you get an account and very quickly you can develop an integration, test it and deliver it.
MuleSoft and Informatica, for example, are bulky tools. They have to develop code, export it, move it to their virtual machines or remote desktops and then start deploying it to the cloud. It's slow and it's not secure.
I have worked with MuleSoft quite a bit. I'm certified in MuleSoft. If the client is asking me to integrate Salesforce to NetSuite, I can do it in an about an hour using Boomi. That includes exception handling, orchestration, deployment and monitoring.
But with MuleSoft, I must initialize global variables. I must add or monitor dependencies if it is a Maven project (a Java build automation tool). If I need to make changes, I must rewrite code. So, instead of one hour, it takes almost four hours. Plus, MuleSoft has no mobile capabilities.
I can extend this type of comparison to other vendors. At one of the technology consultancies I worked for, we created a spreadsheet that compared Boomi, MuleSoft, SnapLogic and Informatica across a desired feature set, rating each vendor on a scale of zero to five. Boomi was the clear leader, with an overall rating of 4.8.
How big of a factor is speed in an integration project?
Srini Vangari: The clients I work with share one thing in common. They want a solution ASAP — as soon as possible. And they don't want to build something from the ground up. They want a lot of functionality built into the solution. Connectors, run-time engine, everything.
Sometimes clients are changing from one application to another. Or maybe they need to integrate to some legacy systems they're not ready to retire. Boomi can handle this through configuration. It doesn't need changes in the core platform.
I can achieve with Boomi what I cannot with other vendors. Managing integrations is tough because it's not just one-to-one integrations. It's many-to-many, across applications. And Boomi does it easily.