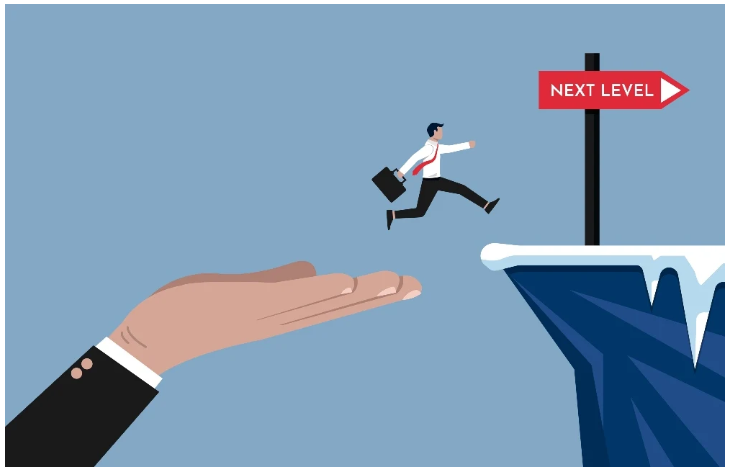 Most high-growth businesses aim to advance to the next level. They're looking to build on successes to increase market share, expand geographically, and diversify products and services.
Of course, so are their rivals in fiercely competitive markets. What differentiates the disruptors from the disrupted, the sizzlers from the fizzlers?
One differentiator is the speed and agility that a high-growth business is able to create. Done right, the business can move, engage, innovate, and scale faster and more flexibly than the also-rans.
An integration platform as a service (iPaaS) serves as a catalyst for the speed and agility that successful organizations need. An iPaaS is a cloud-based solution that helps organizations connect and manage applications and data, integrate and orchestrate processes, and heighten engagement with employees, customers, and partners.
In previous posts in this blog series, I wrote about how IT can accelerate time to value with the Boomi AtomSphere Platform, and three ways that iPaaS can help a high-growth business. In this post, we take a look at how many customers jumpstart and expand iPaaS usage.
3 Key Stages of iPaaS Evolution
With decades of leadership in the iPaaS market, Boomi has seen many of our 18,000 customers progress through three key stages in their iPaaS usage to reach their next-level objectives.
First, they zero in on high-priority use cases that address top business pain points. Next, they use Boomi to help capitalize on opportunities as they emerge — grow revenue, reduce costs, better engage customers and partners, and many others.
Ultimately, these customers digitally transform the business with an environment that instantly and intelligently connects everything in the extended ecosystem — applications, data, people, processes, and devices.
1. Zero In on High Priority Use Cases
A first Boomi deployment is often aimed at stubborn obstacles that may be slowing the business.
Boomi powers automation that eliminates costly manual administrative work in processes like order to cash, employee and partner onboarding, or ecommerce and fulfillment. Others customers may replace integrations that are custom coded or depend on legacy middleware to improve IT efficiency and reduce cost.
IT and business leaders typically identify key pain points and architect Boomi to connect systems so that data is exchanged automatically. In order to cash, for example, data integrates between CRM and accounting systems to eliminate the need for manual data entry.
That cuts out hours of repetitive data chores, freeing finance staff for higher-value work and improving job satisfaction. And it ensures that customer account managers or sales reps can access customer billing information without reaching out to the accounting team, improving customer experiences.
2. Capitalize on New Opportunities
Boomi provides the flexibility that high-growth businesses need to quickly new advantage of new opportunities.
Boomi's intuitive low-code environment makes it easy to set up a new line of business, roll out a new service, or integrate an acquired company in days. Customers can swiftly address customer or partner needs with self-service portals or mobile apps that depend on data orchestration across front- and back-end applications.
In other use cases, Boomi can exchange data between data sources and analytic systems so that business leaders can make informed decisions on whether a new opportunity is worth pursuing. Boomi also lets you capitalize on opportunities in the Internet of Things (IoT), managing data and workflows between devices and target applications.
In this stage, many customers augment core Boomi integration with additional capabilities for workflow automation, master data and API management, or electronic data interchange (EDI) for business-to-business transactions. Once again, the speed of configuring Boomi for any use case supplies a crucial competitive advantage.
3. Thrive in a Future-Proof Environment
Making Boomi the core platform for integration, data management, and workflow automation helps ensure that customers can scale and adapt well into the future, fulfilling next-level goals and distancing themselves from competitors.
As the environment matures, many organizations use workflows to deliver integrated experiences for customers, employees and partners. They strengthen data quality and privacy while providing a single 360-degree view with data cataloging and preparation, and master data management. Some establish an Integration Center of Excellence (ICoE) that centralizes reusable components and best practices.
Businesses are able to leverage five essential iPaaS characteristics needed to support rapid growth:
Cloud-native. Architected for the cloud with all the benefits of the cloud, including design patterns, scalability, high availability, and built-in redundancy.
Data-centric. Connect a myriad of applications, data sources, and devices in a vendor-neutral environment that is agnostic to systems and end points, with no vendor lock-in).
Open and distributed. Deploy across hybrid and multicloud landscapes all the way to the edge to handle growing data volumes with low latency and high performance.
Low-code application development. A configuration-based interface helps IT address simple to complex enterprise use cases quickly and cost-effectively.
Unified. Economies of scale to build extensible projects and access trusted data anytime, anywhere, on any device, centrally managed with automatic updates.
The Boomi Difference
Having helped many ambitious companies accelerate growth and competitive advantage, Boomi's proven track record is reflected in key stats on our iPaaS industry leadership:
https://resources.boomi.com/resources/blog-posts/level-up-business-with-boomi