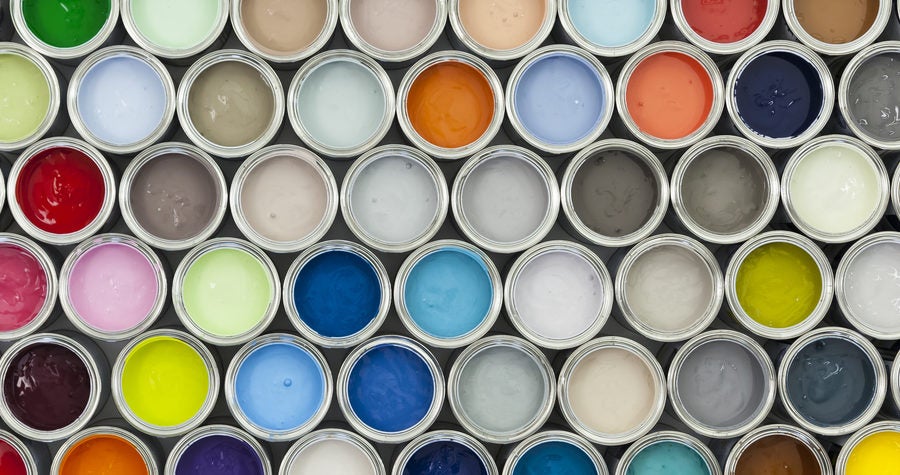 One of the really cool things about long-term customer relationships is being able to see a company grow and evolve, knowing that you've been part of making that evolution successful. A great example of that is Kelly-Moore — one of the stalwarts of the paint industry. If you've painted your house recently, there's a good chance you used Kelly-Moore paint.
Kelly-Moore first came to Dell Boomi in 2012 when it needed to integrate Salesforce with its point-of-sale system and Oracle E-Business suite. The company has since expanded its use of Boomi's low-code, cloud-native integration platform to integrate nearly 40 business processes with Kelly-Moore's core applications. Something must be working.
You can learn first-hand how Kelly-Moore has brought far greater speed, agility and integration capabilities to its IT team at Boomi World 2017, Dell Boomi's first-ever user conference.
Boomi World takes place September 20-22 in San Francisco at the Westin St. Francis hotel. Find out more and register here for a full pass to the event or a free Explorer Pass.
Agility Increases Competitiveness
Kelly-Moore Paints is a mid-sized business in a very competitive market. To succeed, it needs to move quickly and make the most of its resources. At the company's San Carlos, Calif. headquarters, a team of just 16 supports the application and infrastructure needs of 1,300 users.
Prior to using Boomi, Kelly-Moore relied on database procedures and custom scripts for integration work that was largely outsourced to third-party vendors. Moving away from custom code made sense from a technology and an operating perspective — especially since business demands continue to expand and accelerate. Just by eliminating the need for outside consulting and integration services, Kelly-Moore has realized major savings that it can use to fund other projects.
"Boomi has delivered huge savings by simply eliminating the need for outside consulting and integration services," says Grant Gouldon, Kelly-Moore's IT director.
For example, one recent Boomi project replaced 15 legacy integration processes. The integrations use an Oracle database link technology called dblinks. The dblinks managed data feeds between Oracle EBS and Salesforce Commerce Cloud and carried critical customer, product and account balance information. The project helped speed the company's migration to the cloud, eliminating the need to support its own data center — a huge source of overhead.
Integration Doesn't Just Drive Efficiency
Bob Joss, former Stanford professor and bank executive, used to say, "Efficiency is about doing things right. Effectiveness is about doing the right things." Of course, it's good to have both. And Boomi helps companies do both.
A good example of the latter — effectiveness — was how Kelly-Moore used Boomi to extend the reach of its business. For example, Kelly-Moore added a customer payment portal through Billtrust, a cloud-based, payment cycle management application.
Using Boomi, Kelly-Moore sends invoices generated from its point-of-sale (POS) application to Billtrust. Most of the company's customers are painting contractors who can use the portal to pay invoices and review their outstanding balances. They can also use the portal via a browser on mobile devices. With Boomi and Billtrust, Kelly-Moore didn't have to spend the time or money to build the portal themselves.
Another integration use case that extended the reach of Kelly-Moore's business involved Miller Paint, one of the largest paint dealers in the Pacific Northwest. Miller Paint sends Kelly-Moore up to 20 orders a day via email. Using Boomi's mail connector, Kelly-Moore imports the orders into its POS database, so the orders can be fulfilled through the company's warehouses.
With Boomi, Kelly-Moore can respond to specific dealer or customer requirements while maintaining its standard integration framework. The Kelly-Moore IT team can complete virtually any integration project on its own.
Saying "Yes" to the Business
Boomi makes it possible to fulfill business requests that otherwise might have been rejected because of costs or other resource constraints. For example, by using Boomi, Kelly-Moore was able to integrate with Logility, its supply chain planning application. Logility sends ordering recommendations via Boomi to Kelly-Moore stores. At the stores, the recommendations are then turned into purchase orders. Without Boomi, the costs for that project would have made it unfeasible.
Whether Kelly-Moore's IT team needs to bring a new application online, create a mobile app, or migrate a system to the cloud, thanks to Boomi it can quickly develop, test, and deploy new integrations and processes. The more Kelly-Moore works with Boomi, the more often it can say "yes" to the business.
"Boomi is our preferred choice to integrate any new or existing applications," Gouldon says. "We would always look at Boomi first. I haven't seen a use case yet that it hasn't been able to solve."
To learn more about Kelly-Moore's experiences using Boomi to drive integrations and efficiencies, read the complete case study or come to Boomi World 2017, where Gouldon from Kelly-Moore will be a presenter.