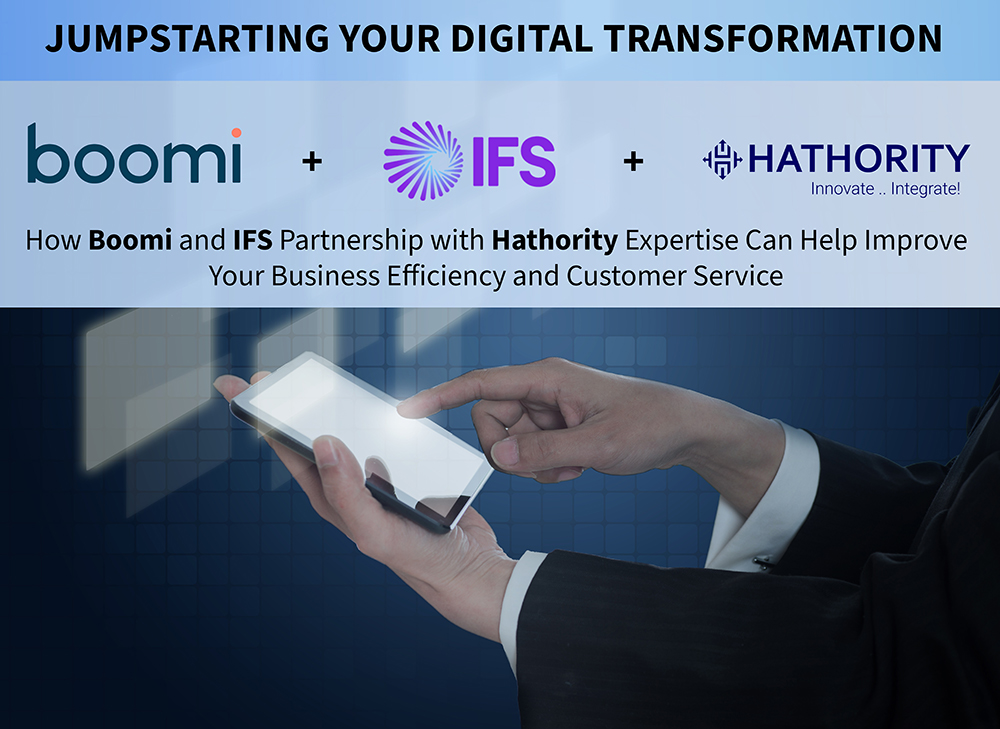 Digital transformation has become a necessity for businesses of all sizes, as companies strive to stay competitive in today's fast-paced and ever-changing market. To remain relevant, companies must adapt and integrate the latest technologies into their processes, products, and services. Fortunately, businesses don't have to do it alone. There are many technology partnerships that can help jumpstart digital transformation.
One such partnership is the Boomi and IFS partnership, which helps businesses speed up integration, increase efficiencies, and improve customer service. Boomi, a Dell Technologies company, is a leading provider of cloud-based integration solutions, while IFS is a global enterprise software provider. Together, they offer a comprehensive platform that enables businesses to automate their processes and streamline their operations.
However, implementing such a platform requires expertise and experience, which is where Hathority comes in. With seven years of experience serving a wide range of customers, Hathority is an expert in implementing Boomi and IFS solutions. Moreover, with over 300+ Boomi certifications and having implemented over 2000+ integrations, Hathority has a proven track record of success.
Hathority has won numerous awards and accolades for its exceptional work in the field, including the Boomi Partner award winner, Boomi Hero app award winner, and Boomi Gold Sponsor. These awards are a testament to Hathority's expertise and commitment to delivering the best possible solutions to its clients.
One of the key benefits of partnering with Hathority is the company's focus on customer service. Hathority understands that every business is unique and has specific needs, and it works closely with clients to deliver tailored solutions that meet their specific requirements. The company's customer-centric approach ensures that clients are fully satisfied with the solutions they receive, which, in turn, helps them achieve their business goals.
In conclusion, digital transformation is essential for businesses looking to stay ahead in today's market. The Boomi and IFS partnership, coupled with Hathority's expertise and experience, offers businesses an excellent opportunity to jumpstart their digital transformation journey. With a proven track record of success and a customer-centric approach, Hathority is the ideal partner for businesses looking to integrate the latest technologies into their operations.