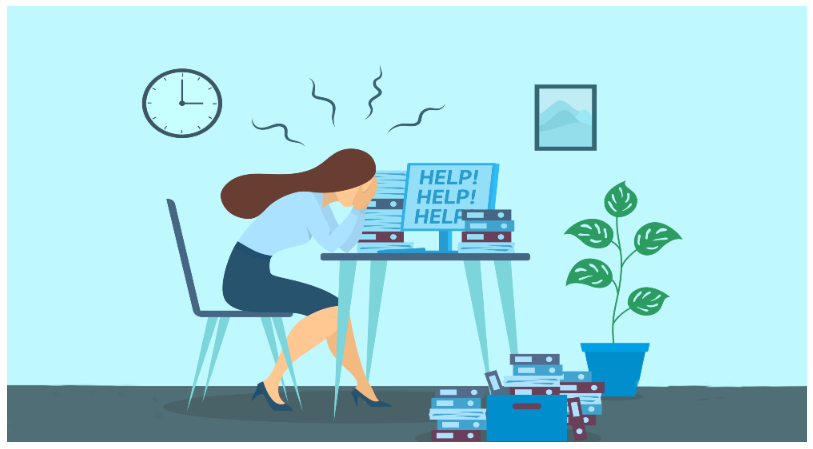 Victoria walks into her home office (which has come to feel like the new normal), coffee in hand. Upon sitting down and starting her computer, she discovers that orders are not coming in seamlessly, there are reports of incorrect deliveries, variances in truck capacity has been an issue for overpaying and underpaying vendors, and the list goes on. Customer service is overloaded with calls and the business is asking for solutions. "What's next?!" she's wondering.
Victoria is the CIO of a company which contains more than 65 subsidiaries spanning a wide range of operations, and conducts business in over 90 countries. Corporate operations are run on the SAP ECC backbone. Some subsidiaries have other ERPs.
Today, Victoria's organization supports over 400 non-SAP applications. She has decided that moving the digital core to SAP S/4HANA is in the best interest of the business. Preparing the business justification and roadmap for the migration — which will take place before 2027 — is on Victoria's list of tasks.
The SAP family of applications is one factor in Victoria's business; however, providing trusted data across its ecosystem of more than 400 applications has also been a challenge. The business's economic climate has changed and it requires even more data accuracy, process agility, and product innovation than ever before.
The collective mission for Victoria and her company is to deliver unparalleled quality products and applications for the business and its customers, forge a reliable and sustainable supply chain, and improve financial results.
Does Victoria's reality resonate with you?
Learn how to quickly, easily, and affordably connect your third-party systems and data to your SAP systems. Read our Boomi for SAP solution brief.
The data landscape is increasingly getting more complicated as disruptions are happening at every turn. With all this market volatility, businesses are looking for IT strategy simplification, agility, resilience, and innovation.
Here are some everyday use cases:
eCommerce: the ability to offer a better and reliable online customer experience by synchronizing customers, products, contracts, and payments data, and speeding up delivery. To deliver a seamless customer experience, data need to be synchronized in real time between SAP and non-SAP applications such as external marketplaces, Marketo, Salesforce, Magento, Vertex, and others.
Workforce Agility: the ability to provide a frictionless experience to employees, contractors, vendors, partners either working from home or any other place. Access to multiple applications must be like a "light switch," managed by HR, direct management, or self-service. If working from an office, the system should automatically trigger key questions for safety and handle subsequently required tasks to keep employees safe from COVID-19 spread. Giving the line-of-business self-service data capabilities will help the entire organization deliver faster results.
Supply Chain: the ability to manage the entire demand-supply forecast and execution, from sales orders to inventory management and product delivery. Supply and demand are critical for customer satisfaction and financial performance. Managing old data in excel spreadsheets is insane, especially when everyone is siloed, and there are many external vendors, suppliers, and partners. Here we have a plethora of systems such as CRMs, Inventory Management, Procurement, Logistics, supply chain forecast, and many others.
How are organizations dealing with this data discombobulation to effectively make decisions in real time, react to changing inputs, and propel proactive decisions? Integration.
Mission-critical applications require data to be discovered, understood, synchronized, moved, managed, and governed. These systems require data from external SAP sources spanning people, devices, applications, and processes. And, these sources reside in and are managed in a multitude of different places: on-premises, cloud — sometimes multiple clouds — and the list goes on.
Looking at the web of complexity between SAP-to-SAP (best-of-suite) and SAP-to-non-SAP applications, Victoria decides the best way to simplify her company's data strategy is to implement a unified data management platform and make it available to IT, SAP, and line of business (LOB) teams. The objectives are to empower everyone to get the data they need when they need it, to analyze, optimize business processes, and innovate based on event-driven and AI technologies. All of these scenarios require trusted data.
After an analysis of the business requirements, IT, and company strategy, here are the recommendations Victoria has decided upon:
Connect the dots: SAP to non-SAP Applications
SAP is not an island; Victoria has hundreds of applications that exchange data between SAP and non-SAP applications in the end-to-end business processes. She needs to start by implementing a platform that brings these applications and data together and facilitates data management: an enterprise integration platform as a service (EiPaaS). Providing a unified data management strategy for non-SAP systems along with anything-to-anything connectivity will allow her IT department to become proactive and scale to meet business drivers.
Trust your data: From legacy to modern applications running on hybrid cloud environments
Data is key for business decisions, but unfortunately is duplicated in many places and not synchronized. Data from a few hours ago may already be considered obsolete. Having near real-time synchronization helps businesses focus on what is important to achieve the right results. Victoria needs to arm the lines of business with this ability for non-SAP data sources, targets, and business processes.
Empower continuous innovation: Deliver a self-service platform for digital innovation.
When paired with an easy self-service application development platform, data fuels innovation, alleviates drain on IT and SAP resources, and accelerates business outcomes.
Victoria has had her proposal approved and is ready to select and implement the new integration and data management platform. Stay tuned to learn her next steps to improve the overall experience for her organization's customers.
https://resources.boomi.com/resources/blog-posts/innovation-on-demand-building-resilience-within-%E2%80%94-and-beyond-%E2%80%94-your-sap-ecosystem