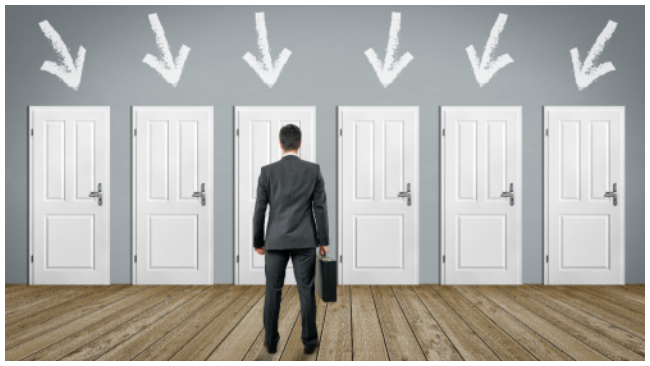 Choosing an enterprise integration platform as a service (iPaaS) is as much about investing in the future of your business as improving its current state. iPaaS is an increasingly essential fixture for scalability in many modern businesses, enabling newfound levels of operational speed and efficiency.
Organizations that are considering adopting enterprise iPaaS technology have an array of choices at their disposal. Our goal today is to help you fully understand the key factors involved with selecting the right integration platform for your unique business needs.
5 Factors in Choosing the Best Enterprise iPaaS for Your Business
Five key considerations should be weighed as you assess your needs and search for the right iPaaS: convenience, intelligence, security, value, and proof.
Convenience
The No. 1 question is: Will this make my life easier? Or, to get more specific, will the service I choose lead to less manual work and fewer management headaches for me and my organization? These concerns are paramount when dealing with a growing number of applications, data sources, people, and processes.
Any iPaaS worth its salt will eventually lead to increased convenience overall, but there are a number of differentiating elements in play. For example:
Implementation and Setup: How long does it take to get the solution up and running, and how much work will it take? What's the learning curve?
Effort: Beyond the initial lift, how much ongoing effort will the solution require from our team, and how much work will it cut down (coding, monitoring, etc.)? Are templates and custom scripts available to reduce time spent building new integrations?
Versatility: Will this solution smoothly integrate with the full range of data formats and scenarios deployed by our organization, now and going forward? Can we use it for coexisting cloud and on-premises data and applications?
Speed: Can information be exchanged and processed in real time? Will feature updates lead to downtime?
Intelligence
Does the enterprise iPaaS get smarter over time, on its own? Nothing is static in our current world of technology, so the platforms we use to manage it can't simply stand still. You'll want to identify a platform that learns as it goes, and lets users benefit from these learnings.
This dynamic can take different forms. Boomi addresses continuous learning through a sophisticated crowdsourced intelligence system that presents customers with the data they need to streamline integrations. With scores of customers using our tools for similar data mapping functions, our system automatically and anonymously logs these mappings and then offers suggestions to help others confidently speed up their integrations.
One way or another, it's important to select a living and breathing enterprise iPaaS that will grow and get smarter along with your business (and your industry).
More than 10,000+ customers around the globe are using the Boomi Platform to transform their businesses. Learn more.
Security
At a time where concerns around data security and compliance continue to escalate for businesses and consumers everywhere, gaps and shortcomings on this front won't make anyone's life easier. As you compare different vendors, be sure to scrutinize their security measures to verify all bases are reliably covered.
There is a vast assortment of components to think about with iPaaS security and compliance. This is especially true at the enterprise level, where the complexities and stakes tend to be raised. These include:
Proactive and vigilant source code analysis
Encryptions
Credentialing
Identity and access management
Data backup and disaster recovery
Patch management
Activity logging and monitoring
Alert triage and threat detection
Compliance with regulations and guidelines such as GDPR, CCPA, PCI DSS, and HIPAA
Value
Will this solution make my business more profitable? Any provider is going to say it will, but your organization must have confidence in the ROI you're apt to see after implementation.
If subscription-based, is the pricing stable and predictable, or prone to sudden fluctuations?
Are there flexible, customizable service packages or will you be stuck paying for features and capabilities you don't actually need?
How much do you actually stand to save in reduced infrastructure costs, improved staff productivity, and elimination of legacy expenses?
The answers to these questions should not be a mystery, because deriving value — via new revenues, infrastructure/software savings, and increased productivity — is the bottom-line impetus for adding an enterprise iPaaS to begin with.
Proof
Ultimately, with any major business decision, you need to have a high level of confidence in your supplier partner. What is the brand's track record and reputation? Do use cases exist that illustrate the solution's impact in circumstances similar to yours? Do existing customers stick around or tend to look elsewhere? These are essential indicators of quality and credibility.
Find the Right iPaaS for Your Business
We fully encourage you to shop around and compare the various integration platforms to see which one rates best across these five facets, with respect to your enterprise. No two situations are the same, and it's important to make sure you're choosing the right option for your specific needs.
To help you get started, here's how Boomi addresses the five key areas we discussed above:
https://resources.boomi.com/resources/blog-posts/how-to-choose-the-best-enterprise-ipaas-for-your-business