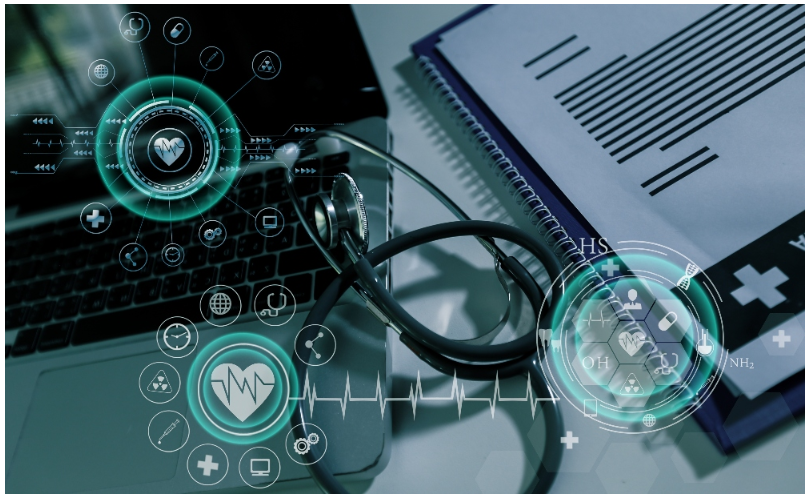 HealthBridge Financial aims to solve a worsening problem that undermines healthcare in the U.S., and it's using Boomi Flow and Boomi Integration to make its innovative vision a reality.
The issue is that many American employees bear rising out-of-pocket medical costs thanks to deductibles and co-insurance payments, even though they're covered by the employer's health insurance.
As a result, some people avoid healthcare simply because they can't afford it. Others are months behind in covering their bills. Hospitals, doctors, and other healthcare providers lose income and resort to collections agencies.
And employers are between a rock and a hard place. They want to provide health insurance, but rising costs prompt them to regularly increase out-of-pocket costs borne by personnel.
A 2017 startup, HealthBridge Financial offers a win-win alternative. Employers can contract with HealthBridge to pay out-of-pocket expenses that employees owe to healthcare providers, repaid to HealthBridge over time by employees.
"HealthBridge benefits everyone across the healthcare ecosystem — the provider, the patient, the employer, and the payer," as the company website states. "It's a radical solution that doesn't require radical change. It just makes things better for all parties involved, and isn't that what everyone wants from healthcare?"
Scale and Flexibility for Rapid Growth
But on the IT side, HealthBridge did need something of a "radical solution" — a scalable IT architecture that could orchestrate real-time data, processes, and stakeholders in a complex and HIPAA-compliant environment, anchored on Amazon Web Services (AWS).
That's where the Boomi AtomSphere Platform comes in, as outlined in our HealthBridge Financial customer success story.
"We needed a partner that would play a mission-critical role to help us manage and transform the vast amount of information we share with our business partners each and every day," says Tim Heger, chief technology officer. "Boomi has exceeded our expectations at every turn."
Heger adds, "Our ability to quickly iterate, transform, and scale with Boomi has set us up for the rapid growth we're going to experience in 2021 and beyond."
Flow-Powered Portals Drive Engagement, Cut Costs
In one critical use case, HealthBridge is using the Boomi Flow low-code workflow automation service to build four self-service engagement portals accessible to healthcare providers, employers, medical admittance personnel, and insurance agents.
With Boomi drawing on data from HealthBridge's proprietary platform, those portals improve partner satisfaction with on-demand information, trend reporting, employer bill pay, training videos, FAQs, and more.
"We want to provide our financial partners with information when they need it, without having to call us up — that's not a good use of anyone's time," says Heger, an IT veteran who's helped companies like Harley Davidson, Kohl's, and Asics upgrade their ecommerce platforms.
Heger says HealthBridge aims to reduce non-member call center volume by 50 percent or more with its portals. With the average call costing $12 to $18, that could potentially avoid hundreds of thousands of dollars in call center costs as HealthBridge pursues its goal of increasing membership 20X in 2021.
HealthBridge's use of Boomi Flow builds on its success with Boomi Integration, used to connect more than 20 endpoints, many involving the HealthBridge platform and Amazon Web Services (AWS) technologies. It's also connected a broad range of applications including Jira, Slack, Okta, and Mockaroo.
"Boomi Flow is incredibly easy to work with," Heger says. "I could apply the concepts I learned in Boomi Integration to Boomi Flow, so we're realizing a whole year's worth of business value because it would have taken 12 months or more to hand-build our partner portals."
Michelangelo and the Sistine Chapel
Rapid time to business value is Heger's top objective as he leads HealthBridge's IT journey. Boomi's low-code ease of use is helping the company achieve that goal.
Heger says he's the least skilled of HealthBridge's developers, yet he's built all Boomi integrations and Flow-powered portals himself while his IT rock stars focus on refining HealthBridge's platform.
"You want your Michelangelos painting the Sistine Chapel, not painting the living room," Heger says. "Not to minimize what Boomi does, but it's like plumbing — moving data and making sure it's safe and transformed correctly. Boomi lets me handle integrations myself and keep my most skilled developers, my 'wizards,' focused on things of the highest business value."
Heger, experienced with both Boomi and MuleSoft in previous roles, says he's found creating, testing, and deploying integrations in Boomi to be at least 10X faster than alternatives.
"Our time to business value with Boomi has been off the charts," Heger says. "We're easily saving thousands of hours in development work with Boomi. Because of Boomi, our IT team is the 'Department of Yes' when it comes to fulfilling business requests."
Scalability with Boomi and AWS Alignment
Boomi has been an ideal fit with HealthBridge's Amazon Web Services (AWS) platform, including Amazon Simple Storage Service (Amazon S3), Amazon Simple Queue Service (Amazon SQS), Amazon Relational Database Service (Amazon RDS), and a MySQL database on AWS.
Alignment between AWS and Boomi, an AWS Advanced Technology Partner, is helping HealthBridge quickly scale its workloads in a HIPAA-compliant architecture.
"Like Boomi, Amazon is a huge partner of ours," Heger says. "By using Boomi multithreading and Molecules, along with AWS auto-scaling, I'm confident we can scale to where we need to be."
In a next step, the company is evaluating Boomi Master Data Hub to generate "golden records" on members and doctors. That would provide a single source of truth across systems as individuals change jobs, locations, or insurers.
"There are a large number of use cases and ways to innovate with Boomi that I continue to find," Heger says. "I might look at a use case and say, 'I could write that process in 10 minutes in Boomi and get it out the door.'"
https://resources.boomi.com/resources/blog-posts/healthbridge-financial-accelerates-time-to-business-value-with-boomi-flow-and-boomi-integration