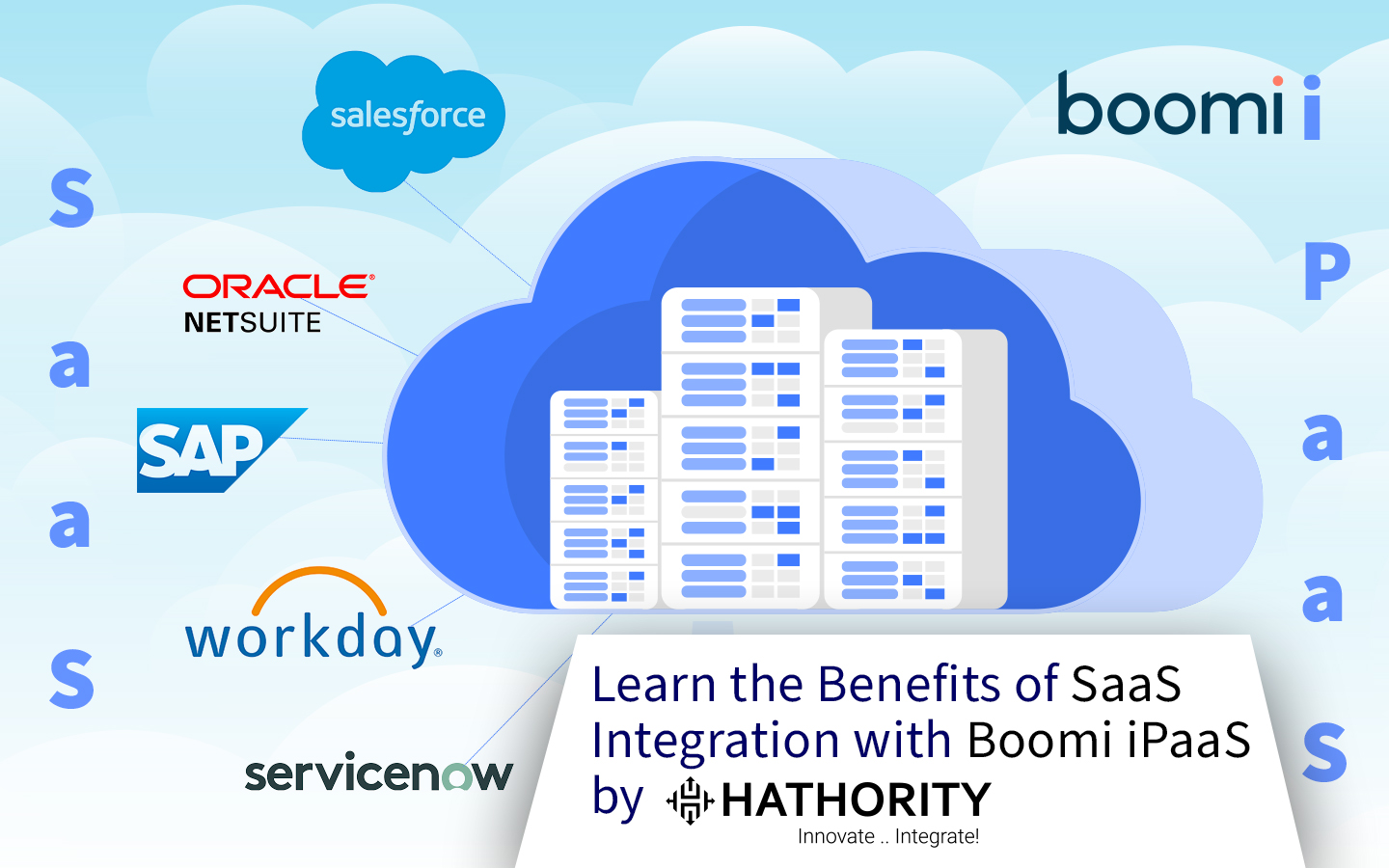 When it comes to integrating Software-as-a-Service (SaaS) applications using Boomi Integration Platform-as-a-Service (iPaaS), Hathority, a renowned data management and analytics consulting firm, can offer valuable solutions and expertise. With their experience in data management, analytics, and consulting, Hathority can assist organizations in achieving seamless SaaS integration using Boomi iPaaS. In this article, we will explore the potential solutions that Hathority can provide for SaaS integration with Boomi iPaaS.
Strategy and Roadmap Development:
Hathority can work closely with organizations to develop a comprehensive strategy and roadmap for SaaS integration. They begin by understanding the organization's business goals, assessing existing SaaS applications and integration needs, and recommending the most effective integration approach using Boomi iPaaS. By leveraging their expertise, Hathority can help organizations prioritize integration efforts, select the right SaaS applications to integrate, and define a long-term integration strategy that aligns with the organization's objectives.
Requirements Analysis and Solution Design:
To ensure a successful SaaS integration, Hathority can conduct a thorough analysis of the organization's requirements. They collaborate with stakeholders to understand desired outcomes, data flow requirements, and integration touchpoints. Based on this analysis, Hathority designs a solution architecture that leverages Boomi iPaaS to seamlessly integrate SaaS applications while maintaining data accuracy, consistency, and security. Their expertise ensures that the integration solution is tailored to the organization's specific needs.
Data Mapping and Transformation:
Data mapping and transformation are crucial aspects of SaaS integration. Hathority can assist organizations in mapping and transforming data between different applications to ensure compatibility and consistency. They work closely with the organization to identify the necessary data elements for synchronization and define data transformation rules. Additionally, Hathority provides recommendations on data standardization and cleansing techniques to enhance data quality during the integration process.
Boomi iPaaS Configuration and Customization:
Hathority's consulting expertise extends to configuring and customizing Boomi iPaaS for SaaS integration. They guide organizations in setting up Boomi connectors, establishing secure connections with SaaS applications, and defining integration workflows. Hathority ensures that Boomi's capabilities, such as error handling, exception management, and data validation, are leveraged effectively to guarantee smooth and reliable SaaS integration. Their assistance enables organizations to make the most of Boomi iPaaS.
Testing and Validation:
To ensure the integrity of the integration, Hathority supports organizations during the testing and validation phases. They help develop test scenarios, execute test cases, and validate the integration processes to ensure accurate data flow between SaaS applications. Hathority's expertise proves invaluable in identifying and resolving any integration issues or data inconsistencies that may arise during testing. This rigorous approach ensures a robust and reliable SaaS integration solution.
Ongoing Support and Optimization:
Hathority offers ongoing support and optimization services beyond the initial SaaS integration project. They monitor the integration processes, address performance or scalability concerns, and provide guidance on optimizing integration workflows. Hathority's expertise can also help organizations extend their integration capabilities to accommodate new SaaS applications or evolving business requirements over time. Their continuous support ensures the integration remains efficient and effective.
Hathority's solutions for SaaS integration with Boomi iPaaS encompass strategy development, requirements analysis, solution design, data mapping and transformation, configuration and customization of Boomi iPaaS, testing and validation, as well as ongoing support and optimization. By leveraging the expertise of Hathority, organizations can seamlessly integrate their SaaS applications using Boomi iPaaS, enabling them to unlock the full potential of their SaaS investments