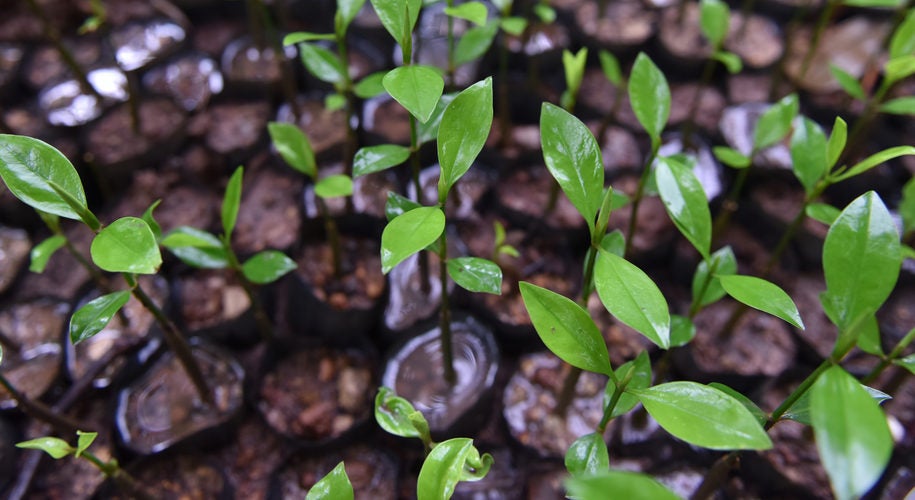 Chief information officers need to dramatically change their thinking, according to a recent article in The McKinsey Quarterly.
The article advises that IT organizations need to let go of neat and tidy thinking. Instead, they should build — even cobble together — business services quickly, lest they be outpaced and out-engineered by competitors. Homogeneous architectures should become heterogeneous. Instead of implementing business services through internally selected and controlled software hierarchies, enterprises should open their IT infrastructure through APIs while rapidly assembling best-in-class service combining features from both internal and external sources
The point of all this change? Delivery times can shrink from years and months to weeks or even days.
However radical, this shift makes sense once you recognize that markets, technical standards, and business opportunities are already evolving as quickly as any natural ecosystem.
Attention Enterprise IT Decision-Makers: It's Time to Evolve
Even if an enterprise has managed to avoid building an IT infrastructure that amounts to a collection of departmental silos, with independent, unintegrated, and poorly coordinated data repositories and application stacks, chances are that an enterprise's IT infrastructure is relatively static, internally focused, and closed.
In many enterprises, "business as usual" consists of departments or divisions working though a lengthy procurement process to select and deploy their critical applications. Once the applications are installed, the IT organization goes about cementing them in place, implementing security tools around them, limiting access to authorized users, etc. Application updates might occur as often as every 6 months, but more likely occur only every 2 or 3 years.
This tightly controlled, monolithic approach to business IT won't work anymore, according to McKinsey. Why? Because it slows innovation and leaves an enterprise vulnerable to nimbler, more flexible competitors.
To thrive in today's fast-paced markets, McKinsey urges CIOs and IT organizations to think in terms of IT ecosystems. In nature, ecosystems are varied, distributed, and continuously evolving. Ecosystem changes occur quickly. One thing influences another or several, and a competitive advantage can re-order a hierarchy or disrupt a status quo quickly and unexpectedly. Adaptation is a prerequisite for survival.
How can an enterprise go about switching to an "IT ecosystem" view of itself and its markets? In its article, "Adopting an Ecosystem View of Business Technology," McKinsey recommends three steps:
Open up internal IT to the external ecosystem
Externalize internal IT
Modernize IT to scale innovation
Let's examine each of these steps in turn.
Open Up Internal IT to the External Ecosystem
Enterprises need to open their traditional closed internal IT systems to whatever other organization or service meets their business needs.
Of course, some IT systems have always had connections to the outside world. Retailers, for example, rely on EDI system to connect to their suppliers for managing inventory, placing orders, and tracking shipments.
But these traditional external IT connections tend to be static. Once implemented, they might go years without being reconfigured. New partners might be added to a network, but the technology of the network itself changes only rarely.
In contrast, consider an enterprise that wants to launch a trial of a new mobile app using a payment system from a major financial institution, a facial recognition feature from one start-up, and a customer support appllication from another start-up. This enterprise needs to be able to integrate quickly and easily with external organizations. The APIs used by the start-ups might change every six months, and the enterprise itself might decide to change or add partners several times in the course of a year.
McKinsey writes: "One clear implication is the need to design lightweight technology architecture built on microservices and application programming interfaces (APIs) to allow third parties to easily hook into the new ecosystem." CIOs may even end up offering an "app store" that enables consumers to pick and choose the capabilities they want.
Internalize External IT
This next step involves "opening up internal IT systems so that the business can plug in the external capabilities available in the ecosystem to better serve its own customers, support its own employees, or create new products and capabilities, often offered via SaaS or APIs."
Instead of buying and deploying packaged applications, which might require some rote customization, CIOs should focus on "understanding the end-to-end customer experience and how external and already available services can be utilized with internal solutions" to create a complete and unique service.
McKinsey cites the example of a leading international travel company that faced disruption from industry start-ups. To catch up on its development, it decided to integrate services from best-of-breed external organizations so it could rapidly improve its capabilities in areas as diverse as search and payments.
Modernize IT to Scale Innovation
Enterprises cannot afford to linger on the sidelines and watch as innovation plays out in the marketplace. Waiting to see which will work out creates great risk of being outmaneuvered and disrupted by competitors large and small.
McKinsey writes: "To guard against being caught unprepared and to adopt a more aggressive competitive posture, companies should begin testing these technologies to be ready to bring them on board as soon as their value is proven…"
This means allocating staff and resources for experimenting with new technologies and business models. Some enterprises have created internal labs to handle this work; others are investing in start-ups working in areas such as IoT and blockchain. McKinsey cautions, though, that some of the start-up technologies might not be mature enough to scale.
In any case, it's time for every CIO to think in terms of ecosystems, rather than internal silos or networks. Key elements of products, services, and operational infrastructure will be delivered by outsiders. The CIO must ensure the organization has a team and a process in place for identifying these innovations, testing them, and quickly integrating them.
"Testing an application or new platform environment should take a matter of days or weeks," McKinsey notes.
Creating new solutions in so little time forces IT organizations to adopt agile development methods and lightweight processes. Lengthy integration projects that require hand-coding and complex tools simply will retard progress and jeopardize business results. Whether externalizing internal IT or internalizing external IT, enterprises need fast, efficient integration technologies to make the ecosystem a viable whole rather than a collection of parts.
How Can Dell Boomi Help Your Organization's Digital Transformation?
Dell Boomi offers a native-cloud, low-code integration platform that makes it possible for organizations to build agile IT infrastructure quickly and efficiently. With more than 200 data connectors and Boomi Suggest — a crowd-based capability for automating data-mappings — Boomi makes it fast and easy for enterprises to quickly and profitably create services for even the most complex IT ecosystems.
To learn how Boomi can help your organization with its data integration initiatives, please contact a Boomi integration expert today.