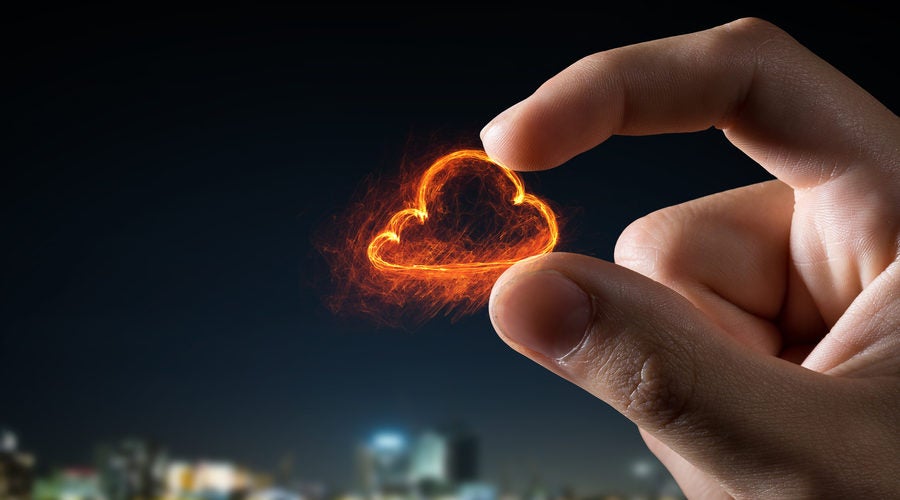 Deloitte Consulting LLP's technology specialists draw on the strength of their company's full suite of professional services and industry experience to help leading organizations around the globe address their toughest technology and business challenges.
At Boomi World this week, attendees will be able to hear directly from Deloitte specialists about how they see the information technology landscape changing and learn their insights for building connected businesses.
The technology specialists from Deloitte Consulting LLP, one of Dell Boomi's leading global systems integration alliances, will take part in a main stage panel discussion, as well as participating throughout the conference.
We recently sat down with Rajiv Ahuja, managing director, Deloitte Consulting LLP, to discuss global trends in enterprise IT, particularly regarding integration.
What are your customers' biggest concerns as they prepare for the ongoing changes happening in technology and global business?
Rajiv Ahuja: At the center of these trends is digital transformation — the strategic reengineering of a business through the application of new technologies such as the cloud, big data, artificial intelligence, the Internet of Things (IoT), and process robotics to better serve customers.
And integration is a big part of that. Integration used to be strictly a matter of back-end IT operations. An integration project would be run by a small team, which would be focused on bringing data into a business application such as SAP or Oracle.
There was little interest in exposing that data across the enterprise, let alone exposing it to outside organizations and customers. It was simply plumbing, and like most plumbing it was important but hidden.
All of that has changed, and in dramatic ways. Now, there are multiple factors at play driving the growing importance of integration.
How are companies changing the ways in which they are approaching integration to build their connected businesses and drive digital transformation?
Rajiv Ahuja: First, many enterprises have adopted a cloud-first policy. There's a mandate from the CIO or from the board to move to the cloud. They recognize that the cloud is here to stay. They're heavily investing in SaaS applications and private clouds, and all those cloud services need to be integrated with one another, as well as with legacy systems running within their data centers.
Second, there are macro trends going on with mobile, IoT, and so on. Enterprises need connections to many more devices, and they're exposing that data, such as sales data and logistics data, that was previously hidden in the back-office. Now that data is exposed to make it available to mobile employees working with smartphones and tablets. Companies are also sharing data with a growing number of IoT devices.
Because of this exposure, data quality becomes more important than ever. And IT organizations find themselves creating and publishing APIs, so API management becomes a new requirement for many IT organizations. They need a systematic way of creating and publishing APIs that can be used multiple times.
Third, business today has become an ecosystem play. No enterprise can stand alone today and succeed. They often need to integrate with third parties, including partners and suppliers. They may need to subscribe to data feeds for real-time intelligence. And the products they build should integrate with other organizations.
Fourth, the rise of published data and ecosystem integrations has led to data consolidators and data aggregators, especially in financial services. There are now large, growing companies whose primary mission depends on the collection and management of batch or real-time data from multiple sources.
And these aggregators often offer services to consumers, such as financial aggregators allowing consumers to view all their bank data and transactions in one place. This is an example of a new business model enabled by exposing data through APIs and participating in IT ecosystems.
Fifth, mobile apps and agile development have revolutionized product development. Mobile apps are updated about every two weeks on average. Mobile operating systems are updated almost that quickly in order to add features and patch bugs. So if you want to deliver your products and services effectively through a mobile app, you, too, must adopt this fast-paced release schedule.
Finally, and not surprisingly, companies are interested in reducing operational expenses. And they see that the cloud enables them to do that across departments. What this means is that there's often an economic incentive to adopting technologies like SaaS and integration platform as a service (iPaaS), and to make these new offerings work with their legacy systems residing in their data centers.
How critical is software development speed and agility in helping companies respond to these trends?
Rajiv Ahuja: The era of six-month development cycles with perhaps a product release or two are over. Enterprises can't afford to move at that slow lumbering pace, because their competitors will likely be several releases ahead of them, introducing new features and refining them, while waterfall-style development teams are still wrestling with product requirement documents and internal testing cycles.
You should be able to create and release quickly, and if what you're releasing depends on integration, then you should be able to integrate quickly and with confidence that your integration is done right the first time.
How are these developments influencing the ways in which your customers approach data and application integration?
Rajiv Ahuja: At this stage, there are usually two or three things that are happening. As the demand for superior integration is taking off, customers are realizing they need some out-of-the-box integrations. They may be thinking that if they migrate to a SaaS application, they probably aren't going to build a custom integration themselves. Is there something out-of-the-box available that can speed up the whole process?
The other thing that's happening is that enterprises are asking why they really need to code. They may think, "At the end of the day, my business understands its data pretty well. Is there a tool that can simplify development so my business users can deal with a lot of their integrations themselves?"
The third part is driven by velocity of change. Given the fact that every six to eight weeks I need to create a new version of my application or integration to keep up with the next version of my chosen operating system — not just for the customer-facing applications but enterprise-wide — then I am likely to feel more pressure to be agile.
And even for their core business systems, there is a drive to be more agile in terms of how new features are getting integrated. The speed to integration has become a key factor in achieving digital transformations.
So, beyond the ability of business groups to create some of these integrations themselves, organizations are looking for ways to help them speed up the development of new integrations and maintain them as the applications around them change.
All these factors lead many of our clients to turn to integration platform as a service (iPaaS) to support their evolving integration strategy. An iPaaS can fit with their cloud-first strategy and enables business users and others to build integrations quickly.
What are the key aspects of an iPaaS that are most important to your clients?
Rajiv Ahuja: The first thing is that it's an enterprise-wide system. Boomi, for example, provides a single cloud-native platform to efficiently integrate both SaaS and on-premise applications and supports both real-time and batch processing. These capabilities offer clients an effective way to address the full diversity of integration requirements in a single place.
The second thing clients really need is speed. A low-code platform requires limited coding or no coding at all. And it includes an extensive library of pre-built integrations to cloud providers that can be used directly. It has proven connectivity to most all of the most common endpoints. And the ready-to-use connectors and a low-code approach help make the pace of integration much faster. That's especially important in a situation like a divestiture, where time-to-market is crucial.
Integration management is also critical for our clients. A fairly simple, efficient way to deploy these integrations and manage them over time is welcomed by clients from an operational perspective.
Boomi, for example, offers specific ways to help speed and simplify integration projects. Boomi Suggest is a crowd-sourced intelligence feature that provides guidance based on the integrations already performed by thousands of other developers and business people using Boomi's multi-tenancy platform. This can help simplify the process of integration, including both development and troubleshooting.
Many clients are interested in a single platform with multiple innovative tools to help them rapidly create and test integrations.