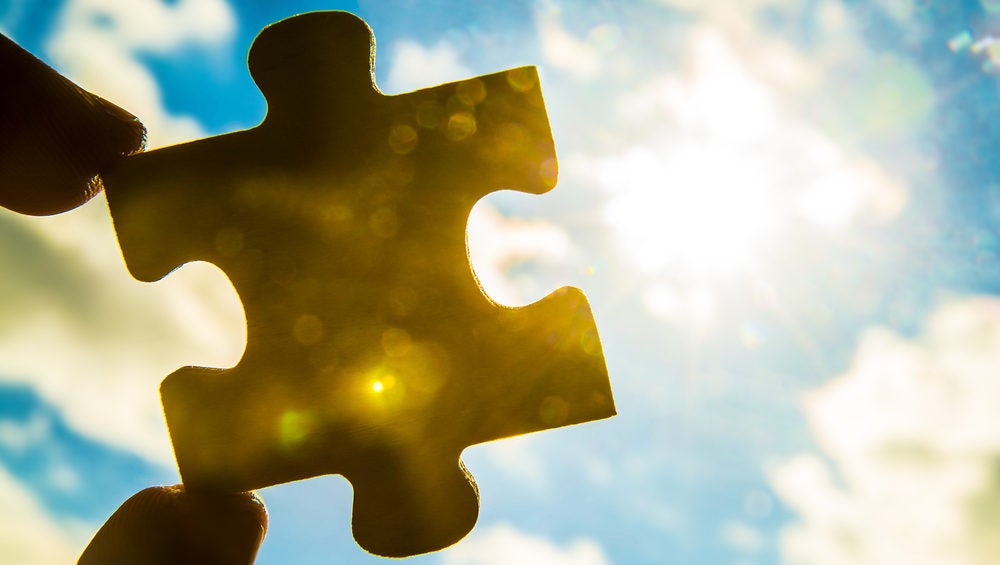 We're living in an age of unprecedented digital and technological advancement. The pace of that advancement is astonishing and disruptive — whether at home or at work.
As a result organizations are constantly adopting innovative technologies that promise competitive advantage. Yet these technologies can disrupt established workflows and operational processes. To be sure, these types of necessary improvements often deliver chaos before providing a return on investment.
The challenge? Integrating the latest technology with existing systems. It seems that for every problem a business faces, there's an app or a solution. Except for the problem of making all these parts work together.
But the modern enterprise is anything but connected, either in its internal operations or its workforce. Employees are scattered and many are constantly on the move.
A Platform for the Connected Business
Dell Boomi builds the platform for the connected business. We help organizations integrate everything: people, processes, applications, data, devices and things. So, if you want to build a connected business, Boomi is the place to start.
We believe connected businesses run better, faster and smarter. And the marketplace agrees.
A global survey of 900 IT decision-makers conducted by research firm Vanson Bourne found that 59 percent characterize integration as the "Achilles heel" for their organizations.
But you can't build the platform for connected business without investing in research and development. And not just a little bit of investment will do. This investment must be continuous, substantial and ever evolving.
Embracing this requirement, Boomi increased its R&D investment in 2017 by 50 percent, and it will again do so in 2018. The connected business is always changing. It needs a low-code integration platform that can keep pace with technology and business demands.
Integration Leadership
Investment is only part of the equation, however. Leading an industry also requires peerless technology knowledge, nuanced understanding of the market, and far-sighted vision.
Eighty-six percent of survey respondents felt that becoming more connected would lead to increased revenue — as much as $491 million annually.
To help our customers better build their connected businesses, Boomi recently appointed Steve Wood as its new chief product officer. Steve joined Boomi after our acquisition of his company ManyWho, a low-code development platform for enterprise workflow applications. ManyWho is now Boomi Flow.
Steve understands the value of the connected business and the constant innovation needed to transform digital disruption into greater productivity, flexible cloud-based infrastructure and increased revenue.
As businesses move more and more workloads to best-of-breed applications in the cloud, systems and processes that relied on huge integrated on-premise applications have been torn apart.
"Many organizations have dozens if not hundreds of applications that can't be retired," Wood says. "These applications and the processes they support have to be integrated not only to meet customer expectations but for companies to survive. Providing the fabric for connection — that's our mission."
Three Tales of Connection
At Boomi World 2017 three customers offered an inside look at how the Boomi platform helped them become more connected businesses.
Nearly eight in ten respondents (79 percent) feel that striving to become more connected should be their number one priority.
Prasant Panicker from American Express Global Business Travel (GBT) used Boomi to help make GBT a standalone company via a joint venture between American Express and an investment group led by Centares.
Boomi helped AmEx GBT migrate from the back-end, on-premise infrastructure services of its former parent. This had to be done in only 12 months. A huge integration challenge — mission accomplished
Panicker acknowledged the challenge but noted, "It was also a massive opportunity to build the infrastructure and architecture the way we wanted to."
Brian Kmet from PCL Construction illustrated the importance of master data management (MDM) in a hybrid IT ecosystem. Before Boomi the company's integration architecture map was a "pile of spaghetti," Kmet said. And, of course, that affected data quality as well.
"We solved that problem with the Boomi Master Data Hub," Kmet added. "And then we discovered that MDM was, in fact, part of an iPaaS with all these cool integration features."
Just over half (52 percent) of survey respondents believe the lack of integration is holding back their organizations, while 64 percent have missed opportunities in the past year due to poor integration processes.
Mike Anderson of Crossmark explained how Boomi made it possible to simplify the company's IT infrastructure.
"We needed to reduce the amount of money it took to run IT," Anderson said. "We really wanted to use those savings to invest in projects that improved service to our customers and increased topline revenue."
And Speaking of Revenue
Becoming a Connected Business has many benefits, including, as our survey points out, the potential for increased revenue. Eighty-six percent of survey respondents felt that becoming more connected would lead to increased revenue — as much as $491 million annually.
Integration is a crucial process that many organizations take for granted, with a host of negative consequences. It's only noticed when it doesn't work.
Thanks to Boomi, today's connected businesses are forging a new path for how they use integration to gain a strategic advantage over the competition.