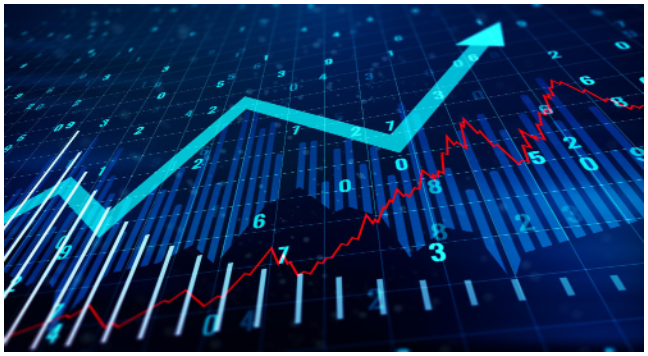 Corkcicle has come a long way since founder Ben Hewitt devised a clever icicle-like product in 2010 that consumers can freeze and plug into a bottle of wine to keep it chilled. Fueled by creativity and a modern integration platform, the beverage innovator's growth has skyrocketed.
The company has sold millions of its eponymous Corkcicle Air in-bottle wine chillers. And it hasn't stopped there. Today, Corkcicle offers a dizzying array of nearly 900 products, including insulated drinkware that keeps beverages frosty cold or piping hot, along with barware, cooler bags, lunch boxes, and accessories.
Ingenuity, award-winning design, and savvy brand marketing have helped turn Corkcicle's cool ideas into a very hot business. In 2019 the company made the Inc. 5000 list of America's fastest-growing private companies for the third consecutive year, reporting 338 percent revenue growth since 2016.
Another factor in Corkcicle's success is its cloud-based IT infrastructure, which brings together Boomi for integration and NetSuite for financials, inventory, and distribution. Together, Boomi and NetSuite give the Orlando, Fla.-based Corkcicle the agility and scale it needs to innovate and grow.
"Boomi is a Swiss Army knife that gives us flexibility to innovate," says Blake Thomas, a Corkcicle partner. "Tying Boomi in with NetSuite helps us streamline our growth and quickly tackle any operational problems that may occur."
Boomi Stands Out Among Integration Vendors
Replacing entry-level tools in 2014, NetSuite has been instrumental in helping Corkcicle efficiently orchestrate operations and generate data-driven insights that help guide business tactics and strategy.
But Corkcicle used outdated integration tools to connect NetSuite with both sales order-entry applications and distribution partners, and these tools proved costly, inflexible, and unreliable. They'd often generate bad data or even fail to execute integrations, posing the risk of business interruptions and dissatisfied customers.
To help solve these connectivity challenges and modernize the integration environment, Corkcicle brought in consultant Brandy Loftis, an expert in integration and electronic data interchange. She dove into an evaluation of leading integration vendors.
"I looked long and hard, but Boomi was the only integration vendor that passed even my initial vetting," says Loftis, who is now Corkcicle's IT integrations manager. "There's no comparison between Boomi and the other products on the market. Boomi handles everything under the sun with any-to-any integrations, and I haven't seen any competitor match that."
Loftis especially liked Boomi's ability to connect any system, its flexibility to handle CSV, XML, and SFTP files, and how Boomi's prebuilt NetSuite connectivity could speed development. That value is strengthened by a 12-year-old technology partnership between Boomi and NetSuite, which today have more than 1,600 customers in common.
Read the case study to learn more about why Corkcicle Relies on Boomi and NetSuite to Help Drive Double-Digit Growth.
Faster, More Accurate Order Processing
Corkcicle's Boomi implementation went live in early 2017. Since then the company has built out eight integrations that optimize sales order and distribution operations. Those integrations also help Corkcicle make the most of its NetSuite enterprise resource planning (ERP) platform.
As Loftis puts it, "NetSuite is the brain, and Boomi is sort of a nervous system that seamlessly connects NetSuite with our warehouses and third-party sales order entry systems."
With Boomi, Corkcicle has fast and reliable integrations between NetSuite and the Brandwise and Aleran systems it uses for sales order entry. That's helped Corkcicle increase the speed and accuracy of order processing, especially important as order volumes grow.
"We can get those orders out the door without errors or duplicates, and we have checks and balances in place that we didn't have before," Loftis says. "Boomi has definitely improved accuracy. We have more control and can decide how fast we want orders sent and fulfillments received."
Boomi also brokers transactions between NetSuite and third-party logistics providers (3PLs) based in Georgia, Texas, and China. Boomi's flexibility to handle various file types has helped Corkcicle accommodate the specifications of both 3PL warehouses and its customers.
"We can use XML or CSV files based on whatever is the standard at our warehouse partners," Loftis says. "Boomi can take a mismatch of file types and handle it seamlessly. We have more opportunities to accept new business, because Boomi gives us flexibility to meet whatever specification is needed."
3X Faster Development and Cost Savings
Loftis says integration configuration in Boomi is up to 3 times faster than custom-coding, helping Corkcicle to move faster. In one case, Loftis saved eight hours by using Boomi's automated data mapping functionality, which recommends mappings based on crowd-sourced data from other Boomi customers.
Boomi has also proven more economical and reliable than Corkcicle's previous methods. "Our old tools were expensive, and cost us even more by failing so often and taking so long for their support to solve a problem," Loftis says.
Boomi also helps Corkcicle keep its IT and operations teams lean. The cloud-based combination of NetSuite and Boomi automates many functions that would otherwise be done manually. This frees human and capital resources that the company can invest in product development, marketing, and customer service.
Boomi and NetSuite Mix Well for Success
The proven combination of Boomi and NetSuite has been an IT recipe for success at Corkcicle, which does business in 40 countries. Since 2016, the company has expanded its retail partner locations from 4,000 to 6,500. These partners include top retailers such as Williams-Sonoma, Target, Crate and Barrel, and Bed, Bath & Beyond.
Corkcicle is also growing both its own ecommerce website and a promotional business that produces logo-branded drinkware and related goods for corporate customers. To support this growth, the company has expanded its workforce in the last three years from just 10 employees to 55.
Today, with Boomi and NetSuite, Corkcicle has the ideal cloud-native foundation to support its continued growth and innovation, without the costly delays and headaches of the past. That's an IT and business success worth toasting.
https://resources.boomi.com/resources/blog-posts/corkcicle-uncorks-triple-digit-revenue-growth-with-boomi-and-netsuite