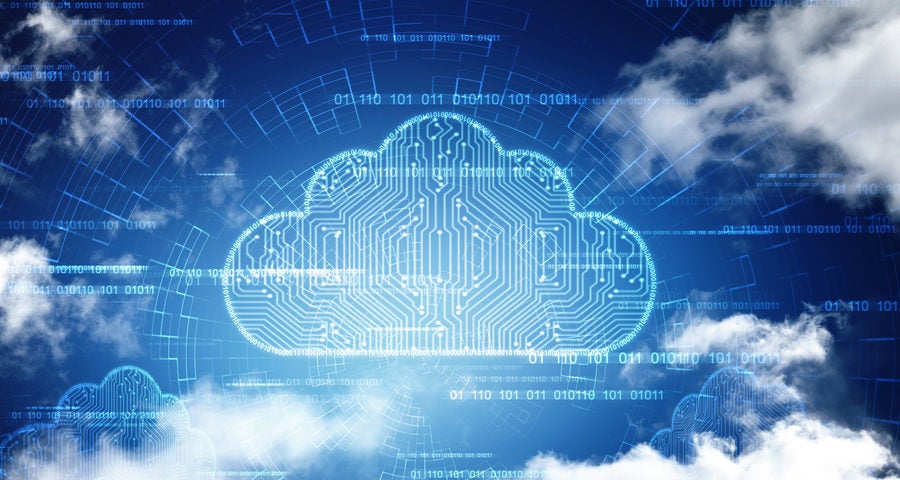 The digital economy demands that enterprises consistently offer a superior customer experience across channels. To do this, integration becomes vital.
But the integration environment is constantly evolving, adopting different technologies along the way. Some legacy implementations are often a byproduct of integration, which makes them inflexible.
The rapid rise of cloud computing has also transformed the environment in which integration technologies operate. At the same time, cloud-based integration platforms offer the opportunity for businesses to simplify their integration strategy and achieve faster business outcomes.
The Cloud: Disruption and Innovation
Cloud technology has shifted how computing power is generated and consumed. In so doing, it changes the IT operating model for enterprises. Complex and inflexible IT systems prevent enterprises from scaling quickly and speeding new capabilities to market.
The typical 80 percent that IT spends to keep the lights on won't cut it. CIOs face a service delivery gap because business needs have far outpaced IT's ability to deliver or support new services. And for many organizations this gap widens with every passing week. The cloud addresses the situation by:
Reducing costs. Compute power is consumed in an OpEx "pay by the drink" model that drives down costs while increasing the ability to scale.
Offering real-time information across channels. This makes for more productive employees and happier customers.
Boosting collaboration. The cloud makes it easy for groups and communities to work together in ways not previously possible.
Increasing agility. Rapid hosting and deployment helps businesses quickly adjust to meet demands and exploit opportunities
Cloud-Native iPaaS Taps the Power of the Cloud
As enterprises move toward implementing a cloud adoption strategy, some applications are good candidates for cloud adoption and some are not. But with the right integration platform as a service (iPaaS) in place, an organization can manage its hybrid integration environment strategically.
The right iPaaS makes it possible for an enterprise to implement application, data, process, and API integration projects across cloud and on-premise systems seamlessly.
Cloud-native iPaaS should feature rapid scalability, a user-friendly development interface, a multi-tenancy infrastructure, and a rich set of connectors and integration templates. This must be supplemented by robust information governance and enterprise-grade data security. For API management, it should enable users to develop, manage, run and secure APIs and microservices.
The Dell Boomi cloud-native iPaaS offers Boomi API Management and Boomi EDI, in addition to its core integration service.
NTT DATA is a Boomi certified global system integration (GSI) partner with more than 75 Boomi consultants on staff. We have carried out more than 20 major Boomi-based integration projects with companies around the global.
A comprehensive, cloud-native platform such as the one offered by Boomi supports virtually any integration requirement for building a connected business. Here are two key needs that we've seen from our clients.
Automation helps customers overcome business challenges
Automation can improve enterprise collaboration, agility, productivity, and performance, which supports enterprise growth. It also increases efficiency, predictability and consistency across a customer's business ecosystem. The cost efficiencies of automation shift repetitive tasks to robotic process automation (RPA) and virtual agents.
At NTT DATA, we help customers navigate the complexities of automation with a seven-step methodology that surveys and analyzes their IT and business environment. We can then apply the right capabilities to the customer's situation.
NTT DATA offers experts for application, infrastructure and business process management. These capabilities include specialties in autonomics, machine learning, robotic process automation, and cognitive intelligence.
Reducing integration complexity
On the integration side, we work with our customers to evaluate the integration landscape, suggest suitable new products, and implement simplified operating models. We're aided in this effort with a strong partner ecosystem that includes Boomi.
Our models include integration lifecycle management, security, and API productization. API productization services cover API strategy, monetization, architecture and implementation, support, quality assurance, and developer community management. We also have proven methodologies and tools for the development, maintenance, and SOA integration of business process management (BPM).
Our integration services include:
Enterprise integration for applications and B2B networks
Responsive integration (IT and process agility via SOA, BPM, and event management)
Edge integration (customer experience via cloud integration and APIs)
The Future: Digital Transformation Will Gain Momentum
There's no stopping digital transformation. Here's what we see coming in the next few years:
Convergence of data and application integration: Integration strategies cannot remain application specific. Customers want to leverage the microservices layer in the data integration ecosystem. They want to define integration standards for SaaS apps like Salesforce.
Borders between internal and external data are merging: APIs, microservices architecture, and iPaaS are playing a key role in building a borderless enterprise. Increases in business intelligence and analytics capabilities will help organizations share the proper data effectively — including the explosion in Internet of Things (IoT) data.
Integration is becoming a key part of digital business platforms: A true digital business platform has capabilities around business processes, user experience, IoT, business APIs, content, and insight engines. Only a strong cloud-based integration platform can deliver these capabilities.
Integration self-service is inevitable: Enterprises are seeing value in creating a strong API/integration layer that hosts enterprise business microservices and APIs that can be easily used by line of business employees.
Automation gaining momentum: Autonomous interfaces with machine learning capabilities and self-learning capabilities can function independently, bringing greater efficiencies to business workflows.
Automation as a Service: Development tools, integration tools, and UI tools will be automated via automation as a service (AaaS) while being housed in the cloud.