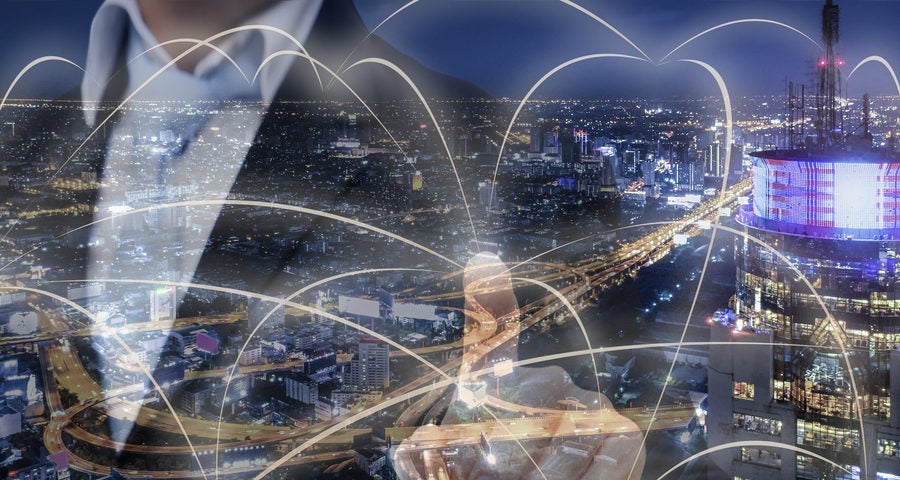 Enterprises today face mounting pressure to deliver everything via digital channels: a better customer experience, increased customer retention, streamlined business operations, and just-in-time business intelligence. It's an entirely new business model and to achieve it demands tight integration between business systems, processes and operations
Yet, this is a struggle for many organizations. According to market research, business services and data integrity play a major role in driving digital customer experience initiatives.
To learn how to address the challenges of building a connected business, please visit us at Boomi World in San Francisco September 21-22, where will demo "Connected Business – A Reality Check" in a breakout session. Here's a brief overview of our talk.
Infrastructure for a Connected Business
In a connected business, a highly collaborative end-to-end workflow automation system rapidly performs business processes. This helps the consumer directly and effectively interact with organizational processes to gain a desired outcome.
For example, let's look at the health insurance market. There are multiple systems within an insurance provider that perform business services. Clearly, some are for internal users such as policy administrators and service reps. Others are available for external users. Policy selection tools, claims submission, and account maintenance would fit in this category.
While these systems are separate, with different use profiles, they need to be tightly integrated in terms of data exchange on a real-time basis. Otherwise, internal operations cannot support customer demand in a high-volume, ultra-competitive environment. The connected business model helps organizations react to and act on customer demands quickly and accurately.
APIs play a significant part in the connected business. They give more control to consumers and internal users who need access to vital business services regardless of location or device. Whether in a fulfillment warehouse, auto assembly plant or retail showroom, APIs extend the reach of the connected business.
Integration processes and APIs work hand-in-hand to build connected businesses. Integration links internal and external business systems and processes and manages data integrity. APIs make data easily and securely accessible to everyone who needs it.
Building a connected business means supporting dynamic integrations and workflows between consumers, business systems, and partners to deliver end-to-end workflow automation.
Integration is the foundation to which API management, master data management (MDM) and EDI are added. For Aspire, Dell Boomi offers these critical components in its unified low-code, cloud-native platform.
The Path to Building a Connected Business
Converting a "siloed" business model to the connected business model is a complete transformation. It demands strategic, operational and architectural planning, with pilots and proofs of concept along the way.
To accelerate this transformation, Aspire defined the Aspire Unified Reference Architecture Solution (AURAS), which has the Boomi iPaaS at its core. For consumer driven industries like retail, hospitality, restaurant and insurance, AURAS offers pre-built integration processes, APIs, IoT interfaces, intelligent exception handling, auditing, and an operational dashboard that reduce time to market by 50 percent.
AURAS helps businesses develop:
Omnichannel readiness. Pre-built services and processes for omnichannel or multichannel collaboration
Hybrid integration patterns. Field-tested, pre-built real-time and batch data integration and delivery
Uniform data standards. Employ uniform data standards across the enterprise to build end-to-end business services
POS integration. The store service engine component of AURAS helps retailers connect legacy POS systems with enterprise APIs
Operational dashboard. Web-based operational dashboard helps monitor, track and measure data and process integration across business operations
Data-driven process execution. As customer behavior changes, the AURAS data-driven architecture (DDA) dynamically changes process flows
Hybrid hosting. AURAS supports on-premise or cloud-based integration
IoT enablement. Pre-built services integrate IoT devices within connected business processes
The end-to-end connected business is not just a dream. It's within the grasp of forward-thinking enterprise leaders. With the AURAS accelerator and the Boomi unified integration platform, it can be achieved far faster and more efficiently than previously thought possible.
To learn more about AURAS and how Aspire can help build your connected business, please visit us at Boomi World.