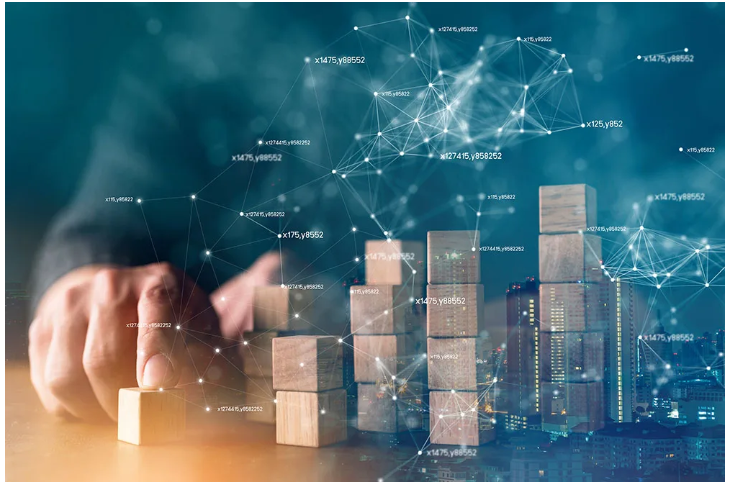 So far in this blog series, we've discussed modernizing data exchange with the Boomi AtomSphere Platform and using integration to accelerate revenue recognition by connecting Microsoft Azure and Sage Intacct. In this, the final blog of the series, we'll take a look at Master Data Management (MDM) and why it matters through the lens of Boomi Master Data Hub, one of the key capabilities within the Boomi platform.
We could easily have kicked off the series with this blog, because everything that succeeds or goes wrong in a business eventually comes back to data. For better or worse, data is where the buck stops.
When Data Can't Be Trusted
Organizations that run multiple application systems — ERP, CRM, HCM, etc. — across regions and countries often struggle with data that's fragmented, out of date, and unreliable. When this happens, answering even the most basic questions becomes problematic. Like, what's the customer's correct address? Suppose it's accurate in some systems and not in others?
Ordering, invoicing, and shipping may all suffer. Or the same information may be duplicated across systems with seemingly minor but significant variations.
MDM holds the key to addressing these problems to ensure data quality and accuracy in every area of your distributed operations. But very few organizations possess the skills and resources to deploy a scalable responsive MDM system. Boomi Master Data Hub makes it possible for data stewards to model, match, synchronize, cleanse, and enrich data across your organization, while accommodating growing data volumes.
Data and the Frictionless Customer Journey
Without MDM, when data is sourced from multiple systems, there's no one system that offers a holistic view of the same data object (e.g. the customer record) across all systems. That holistic view — the golden record — is the data reference point for all source and target systems spanning a business process.
A customer journey, whether B2B or B2C, is nothing more than a lengthy business process using data from and contributing data to multiple systems.
For instance, a customer record might contain an ID number, address, and contact information from System A, the ship-to address from System B, and payment terms from System C.
Business users must have a trusted, holistic view of this data to make decisions. And customer-facing applications must have a trusted source of this data to create a frictionless journey from awareness, consideration, and purchase to retention and advocacy.
If data is inaccurate, it can cause invoicing and shipping issues or failure to credit a customer's account for a payment. This is obviously an immediate problem for the business internally, but can also lead to frayed customer relationships — and potentially lost customers. Moreover, if a customer needs "soothing," complete, timely, and accurate data should be at the fingertips of online or phone-based service personnel.
A Life Sciences Manufacturer Improves Operations With Boomi Master Data Hub
One of our customers, a life sciences manufacturer, relied on three distinct systems for sales, manufacturing processes, and supply chain management. The company wanted real-time communication between the systems while ensuring that data in each of the application domains was accurate. So, synchronization of master data across these domains and elimination of duplicate records was essential.
One of the most important features of Boomi Master Data Hub is the structured, predictable way it manages the repositories of data domains by controlling the data models and each data attribute of a particular domain.
Master Data Hub allows you to create rules for each field of the domain, such as a fixed number of characters for a phone number field, and add a validation that ensures only a 10-character number will be accepted by that field. Another example would be address validation fields for address, ship-to city, state and zip code. Using Master Data Hub, data stewards can see which system contributed specific fields each day. This creates a data "chain of custody" for reporting and establishing synchronization between applications.
Getting Started With Boomi Master Data Hub
With an increasing number of end points, point-to-point integrations quickly become unmanageable. Boomi Master Data Hub uses a centralized data hub architecture that all contributing systems can use. It provides real-time validation, enrichment, and data matching across all connected systems. Its automated change detection service reduces noise between systems and the design of complex lookups.
Unlike Master Data Hub, domain-specific MDM products hinder creation of a single source of truth for the entire organization. Master Data Hub is domain-agnostic and allows you to create custom fields for each domain so you can support all your applications.
At Apps Associates, we begin a project that features Boomi Master Data Hub by identifying the relevant data elements. We differentiate between master data and transactional data. So master data, for example, could be customer records, company products, suppliers, and employees.
Transactional data would include orders, invoices, service requests, etc. Once we understand the primary master data elements, we want to learn the businesses case for each element and the volume of records involved. Then we want to know all the applications that either accept data or contribute data for a use case.
For example, onboarding an employee may involve a human capital management (HCM) application, a training application, and a supply chain application for defining the employee's authorization and approval levels. This data needs to be synchronized and passed to the company's ERP application, which is often the company's primary business operations system.
From this point, we'll do a mapping exercise that defines which elements of these applications are needed to form a single golden record. Mapping determines which system needs to come first in terms of synchronization. The flow might be HCM to Master Data Hub, Master Data Hub to Microsoft Active Directory, and Active Directory back to Master Data Hub. The final step would be Master Data Hub to ERP. Once we design the data flows, we can designate the data as a data domain in Master Data Hub.
Of course, this is a highly simplified account of the process that also includes identifying "match rules" for each domain that are used to detect duplicates, rules for data quarantining, and defining data quality steps, as well as multiple test cycles.