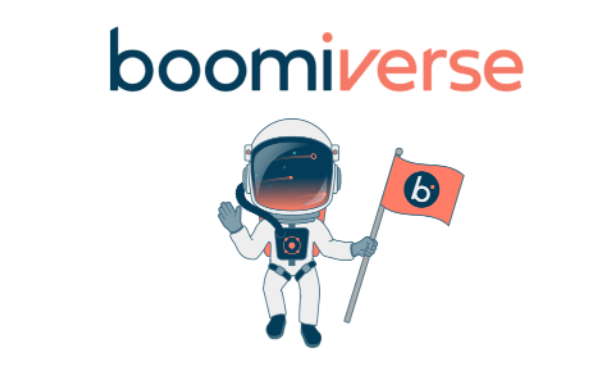 At Boomi, we've always believed in the power of community and #WorkingOutLoud.
For years, we've offered online training and certification and hosted an active online forum for Boomi customers. Over the last two years, we've expanded our Boomi user groups to cities across the country and around the world.
And at Boomi World 2019 last fall, we relaunched our online ecosystem as the Boomiverse, offering even more knowledge content, community resources, training, and certification paths.
Access to all of the features of the Boomiverse Community to date has been limited to Boomi customers. Customer-only activities included posting questions, answering other members' queries, and submitting product ideas.
But regardless of whether you're a Boomi customer or not, we want you to engage. We want you to be able to ask questions and to contribute your knowledge about integration and the Boomi Platform. Therefore, we've opened the Boomiverse Community to the general public.
"The broadest communities are the strongest communities," says Chris Port, Boomi's chief operating officer. "We believe that having a bigger, more diverse community is all for the good. This will help our customers and help build the Boomi Platform, creating a new generation of low-code, high-productivity integration developers and architects."
Given the wealth of content in the Boomiverse Community, provided by Boomi users, opening access makes perfect sense. Integration developers have tons of expertise to share while helping raise important questions about integration methodologies, design principles, and technical approaches.
Any developer or architect visiting the community can learn about the unified Boomi Platform, which includes Integration, Master Data Hub, API Management, B2B/EDI Management, Flow, and more. Whether you are just curious about Boomi and evaluating it for your business, or if you are an integration developer looking to learn new skills, the Boomiverse Community is for you.
The Boomiverse offers an ever-broadening set of resources. It's your one-stop shop for training and certification, discussion forums, product ideation, and support to ensure your Boomi journey is a success.
The Boomiverse includes:
Knowledge Base: Review how-to articles, learn best practices, access implementation guides, and find links to official documentation.
Documentation: Learn about the basics of integrating applications from official Boomi documents, user guides, and more.
Peer-to-Peer Forums: Ask and answer questions, learn and share knowledge with other Boomi users.
Training and Certification: Develop your core competencies as part of Boomi's pre-defined Certification Paths, earn badges, and become an expert.
Support: Get a full range of Boomi support, including answers to thorny product questions, known issues and technical bulletins. You can even chat with a support agent or open a new support case if the self-help options do not lead to the answer (customers only).
User Groups: Participate in online events hosted by some 50 user groups worldwide.
If you're looking for more reasons to consider joining the Boomiverse Community, consider this: It's a smart, creative, and growing community of more than 65,000 members, featuring the expertise of over 25,000 certified Boomi data integration experts. Check it out for yourself —explore the Boomiverse today!
https://resources.boomi.com/resources/blog-posts/boomiverse-gets-even-bigger-open-access-to-online-community