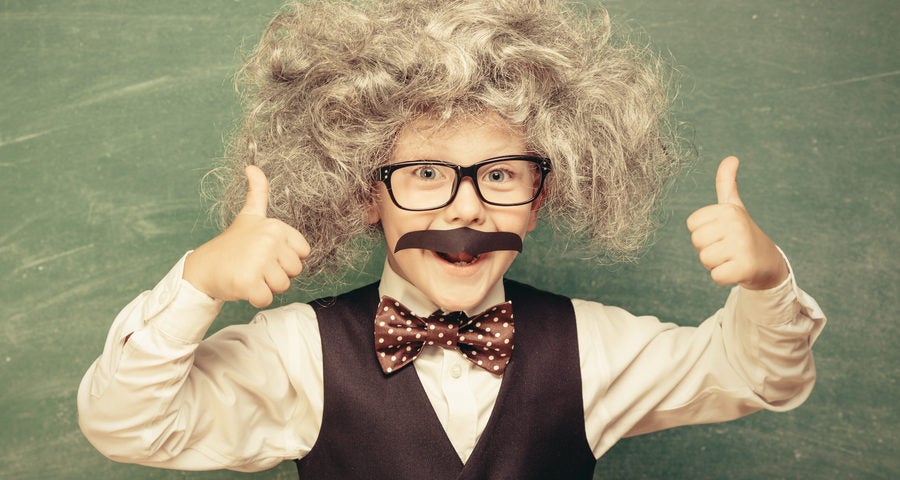 As we approach Dreamforce 2017 (Nov. 6-9 in San Francisco), more and more Boomi customers are asking me the same question: "How is Boomi related to Salesforce Einstein AI?"
Today, artificial intelligence (AI), machine learning (ML) and deep learning (DL) are among the most used (and sometimes abused) words in the industry. Let's explore the evolution of AI, why it's relevant today, how Salesforce Einstein AI is enabling enterprises to use AI, and, most importantly, Boomi's role in all of this.
A good working definition of AI is this: Artificial intelligence is to make systems perform tasks that normally require human intelligence.
AI isn't exactly new. The theory and concepts around AI have existed since the early days of computer systems. So why the sudden hype around AI, as well as machine learning and deep learning, which are subsets of AI?
It's because of the three key ingredients for AI — data, models/algorithms, and computing power — are now available in abundance.
Enterprises are sitting on huge amounts of big data that's growing exponentially across multiple internal and external sources. Meanwhile, graphics processing units (GPUs) (originally designed to support video decoding for games) have natural support for massively parallel workloads. Hence, they are a good fit for machine learning. And recent advancements in AI and ML models and algorithms have been exceptional.
At the same time, enterprises use software applications that "know" the business better than any human employee. In our Age of the Customer, the trick is to unlock that application intelligence to better understand customers and deliver the personalized service gives your business an edge.
Use Cases for Einstein
Recognizing this trend, Salesforce is now enabling AI in the enterprise with Einstein, a set of best-in-class platform services that bring advanced AI capabilities into the core of the Salesforce platform.
In one use case, the Einstein Lead Scoring service can be used to score sales leads with a prediction of higher conversion. That helps in filtering the leads and positions sales teams to work on opportunities with higher conversion rates. End result: More leads converted faster.
In another use case, AI coupled with Salesforce Platform Events, a new Salesforce offering for event-driven business, enables customers to create a workflow by generating event streams from Salesforce transactions that scale into the billions. This data can then be fed into Einstein to build prediction models.
By extending event-driven intelligence to core Salesforce transactions (i.e., case histories), users can create triggers and workflows from events to get real-time predictions from Einstein.
Another Salesforce offering that perfectly fits into the AI space is Salesforce IoT Cloud. IoT Cloud is connected directly to the core CRM products and designed to ingest IoT data, as well as identify scenarios in which connected device data indicate required actions for employees or customers. With the help of Einstein, IoT Cloud will be able to recommend the next best action.
How Boomi Aligns with Einstein
Now, the most important question for Boomi users: Where does Boomi fit into all of this?
Einstein AI provides the computing power and platform to create the models based on existing data. But organizations also have data sitting in other siloed systems and applications. The Boomi integration platform as a service (iPaaS) acts as the single data engine that pulls all that disparate data from across a customer's application ecosystem into Salesforce.
For IoT use cases, Boomi is a certified integration and API management solution for the Dell Edge Gateways for IoT. The Boomi Atom runtime engine runs directly on these gateways and therefore can support direct integration with Salesforce.
In addition, Boomi Flow, our low-code platform for building workflow applications, enables intelligence workflows built off Einstein APIs and recommended actions. And finally, Boomi API Management can interact directly with Einstein via APIs to serve the prediction data into other applications.
For example, you can run prediction models based on your Salesforce CRM data and serve that into an SAP system. You can also push SAP data into Salesforce, run the prediction models, and serve the prediction in both Salesforce and SAP system.
Visit Boomi at Dreamforce!
AI is already part of everyday life, and there is huge potential to use it within the enterprise too. Salesforce has made the first move by enabling their customers to harness the power of AI without having to invest in storage and computing power.
I'm definitely looking forward to learning more about Salesforce Einstein AI at Dreamforce. It will be interesting to understand use cases around AI, and where the most immediate opportunities are for Boomi to play a critical role in creating even more connected businesses with the help of AI.
If you're at Dreamforce in San Francisco, be sure to visit Boomi at booth #1700 on the show floor. To learn more about Boomi and Salesforce, visit our Salesforce solutions page.
About the Author Thameem Khan is a principal solutions architect and "Chief Opinionist" at Dell Boomi. He is good at two things: manipulating data and connecting clouds.