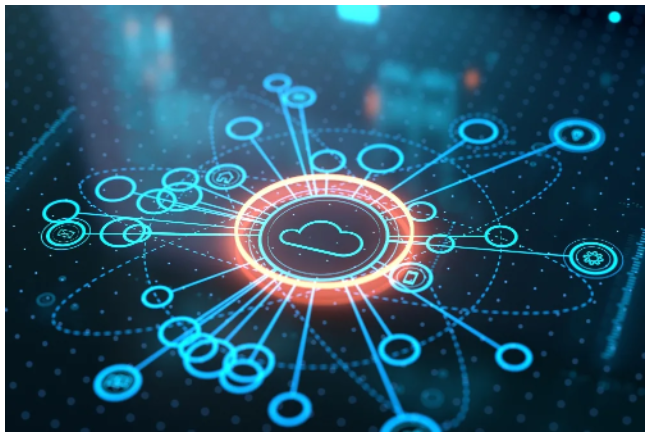 At Boomi, we see how quickly customers are moving to use data and connectivity to pursue digital transformation initiatives and realize their digital ambitions.
Part of this complex, innovative work involves making smart decisions about which aspects of IT companies are going to manage themselves internally and which they're going to entrust to a partner like Boomi. Outsourcing some operations to a partner frees internal teams to focus on the proprietary data and technology that only they have the knowledge and expertise to manage.
We want to give customers that flexibility when it comes to Boomi processes, whether on premises or in the cloud. That's why we launched Boomi Managed Cloud Service (MCS).
Boomi MCS gives organizations a ready-built, tried, tested, and proven cloud platform optimized for Boomi AtomSphere. Boomi's Cloud Operations Center monitors and manages Boomi MCS environments to safeguard iPaaS services.
For organizations that want take advantage of the connectivity and automation of the Boomi platform without managing Boomi runtimes themselves, Boomi MCS provides a fast, secure, and scalable solution.
The Benefits of Boomi MCS
Boomi MCS offers organizations of all sizes these benefits:
Convenience
Boomi manages all aspects of MCS runtime instances, sparing customers any work involved in configuring, monitoring, and managing hardware and software for Boomi processes. Boomi provides all the required infrastructure, as well as monitoring, alert services, and more, reducing overall cloud management requirements for Boomi customers.
Strategic Guidance and Support From a Dedicated Team
Boomi assigns each MCS customer a designated service delivery manager and an enterprise architect to guide them on their Boomi journey. In addition, all Boomi MCS services are monitored by Boomi's Cloud Operations team, which provides 24/7/365 support.
Flexibility
Boomi MCS works with leading cloud platforms and can be tailored to meet an organization's specific architectural and financial requirements. Boomi MCS can accommodate both customers with fixed, significant workloads that require dedicated hardware as well as customers with dynamic workloads that require rapid and affordable scalability.
ITIL-Compliant Management
Boomi manages its cloud services according to ITIL best practices, ensuring that MCS services are secure and reliable. Boomi follows ITIL practices for capacity planning, service level management, change management, incident response, service desk management, reporting, and more.
Extensibility
With Boomi Cloud Accelerators, customers can easily extend their MCS services to support RDBMS services, VPN connectivity, VPC/VNet peering, Direct Connect, and SFTP. Further customizations are available through monthlong engagements with Boomi Labs, Boomi's advanced IT development service.
Boomi MCS Features and Options
Boomi MCS gives organizations the turnkey cloud services and technical guidance they need for quickly and effectively achieving their business goals. The service offers two models for cloud deployments, depending on the predictability of customer workloads.
Managed Reserved Cloud
A cloud service offering with dedicated hardware for significant, mixed and predictable workloads.
Managed On-Demand Cloud
A cloud service offering for clients with unpredictable workloads, real-time integrations or batch/ETL service spikes.
In addition, Boomi MCS includes additional features and services, including:
Cloud Accelerators
Support for rapid development of innovative services through auto-provisioning, containerization, CD/CD integration, and more.
Boomi Labs
A month-long engagement with Boomi Labs delivers the innovations MCS customers need for realizing their boldest digital ambitions.
Cloud-Native Monitoring
Smart alerts, proactive monitoring, log analysis, listeners, and other runtime management features, including proactive service reporting.
Rapid, Reliable Deployments
Automated, orchestrated deployments based on Infrastructure as Code practices and managed by Boomi's highly skilled cloud operations team.
Security
Role-based access controls, support for VPNs, support for VPCs and VNet peering, backups, disaster recovery (DR), and monitoring.
Case Study: Campus-Specific Cloud Services for a Leading American University
Here's an example of how Boomi MCS makes cloud operations more flexible, cost-efficient, and manageable.
A leading American university wanted to give each of its campus its own dedicated Boomi workspace within the university's larger cloud environment. Campus IT staff were already busy enough, so the university's IT leadership didn't want to give them another service to manage. But university IT leaders did want the Boomi workspaces to be carefully managed and monitored. They also wanted to put a chargeback system in place, so that each campus's cloud activities could be tracked and then billed appropriately.
Boomi MCS solved the problem. The university signed up for Boomi MCS and set up each campus with its own Boomi scalable, highly available (HA) Boomi workspace. The Boomi Operations Center oversees the deployment, monitoring, and patching of all the workspaces. Boomi also tracks the usage of each workspace for chargebacks, enabling all Boomi workloads to be managed through line-of-business (LOB) accounting.
Now each campus has a dedicated Boomi workspace for building integrations and managing data without having to overextend the university's already busy IT staff.
https://resources.boomi.com/resources/blog-posts/boomi-managed-cloud-service-fully-managed-atomsphere