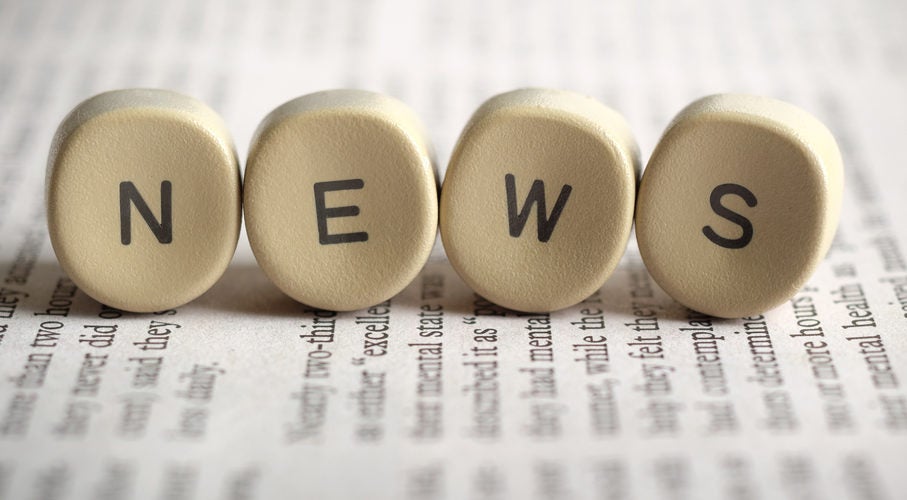 The Boomi World customer and partner conference in late September generated dozens of headlines across tech media publications. Journalists reported on Boomi's rapid growth to 6,200 customers, the new Boomi Flow platform for workflow automation development, and a Boomi survey on the state and future of enterprise integration.
Read on for details about these and other stories.
SiliconAngle: Boomi Aims to Change Software Coding Forever
Boomi is growing rapidly. CEO Chris McNabb said during a keynote at Boomi World that the customer base has soared from 2,000 in 2014 to 6,200 today, with four net new clients added daily. That growth is fueling innovations such as Boomi Flow, a new low-code workflow automation development platform that fits in neatly with Boomi's flagship cloud integration technology.
"It's about connecting everything together," said Steve Wood, Boomi Flow general manager. "From a company perspective, we have a full-stack platform now." Wood hinted that Boomi is looking very closely at artificial intelligence, including a potential application of AI to the Boomi Flow model. Full story.
eWeek: Boomi Flow Delivers Low-Code Workflow Automation
Officially unveiled at Boomi World, Boomi Flow gives organizations a low-code platform to build and deploy workflow applications that can automate processes such as employee lifecycle management, order-to-cash, purchasing and case management. An intuitive interface with wizards and drag-and-drop tools make the technology accessible to non-technical personnel.
As Boomi CEO Chris McNabb told eWeek, Boomi is seeing significant interest from its traditional integration customers in how Boomi Flow can extend their ability to connect applications and data sources. Conversely, Boomi Flow customers are looking to Boomi for agile integration that's far faster and easier than custom-coding or traditional on-premise middleware. Full story.
IT Brief: Boomi Says Get Connected or Pay the Price
A global survey conducted for Boomi finds a widespread need to improve connectivity for organizations to thrive in the new digital economy. More than two-thirds (67 percent) have missed business opportunities as a result of poor integration, 59 percent characterize integration as the "Achilles heel" for their organizations, and 49 percent say poor integration is holding their businesses back.
On the other hand, organizations are keenly aware of the importance of integration. The level of organizational connectivity is set to nearly double within a six-year period, while respondents identified millions of dollars in cost savings and revenue growth by becoming a connected business. Full story.
ITWire: Flinders University Using Boomi for a Personalized Student Experience
Flinders University in Australia is using Boomi to help deliver a personalized experience to each of its 26,000 students across all lifecycle stages, from prospect to graduate. It's part of a five-year digital strategy and a move to modern cloud applications.
In a next phase, Flinders will use Boomi Master Data Management (MDM) to aggregate student data from multiple sources, including student management, learning management and alumni management. "With Boomi, we can have confidence in data accuracy as all information stored by our apps will be handled by the MDM platform in the cloud," said Kelvin McCarthy at Flinders. Full story.
VMblog: Boomi Is Disrupting the Legacy EDI Market
Boomi's newly expanded platform for EDI integration is helping organizations and their trading partners move at the speed of today's business. Boomi's low-code technology lets companies easily set up and manage EDI connections, accelerate partner onboarding, and automate workflows far faster and more easily than legacy approaches.
"By receiving an order electronically through Dell Boomi EDI, we are able to process the order extremely quickly with 100 percent accuracy," said Kelley Parkes at First Source, a food distributor. "It also provides a way for us to give the customer information in real time." Full story.
ITWire: AMCAP Streamlines Its Supply Chain with Boomi
Automotive supply chain management provider AMCAP is modernizing its operations with agile cloud integration. The Australian company is connecting its ERP, warehouse management and other systems with Boomi, gaining new visibility and speed to serve companies including Ford, Subaru, KTM, Suzuki, Volkswagen, Hyundai, Mitsubishi and Kia.
"We are implementing Boomi to ensure that all the systems and data our staff relies on are seamlessly integrated with full visibility," said Karen Aisthorpe of AMCAP. "By substituting various in-house integrations with Boomi, staff will be able to operate through a single interface without compromising access to or accuracy of the data with which they are working." Full story.