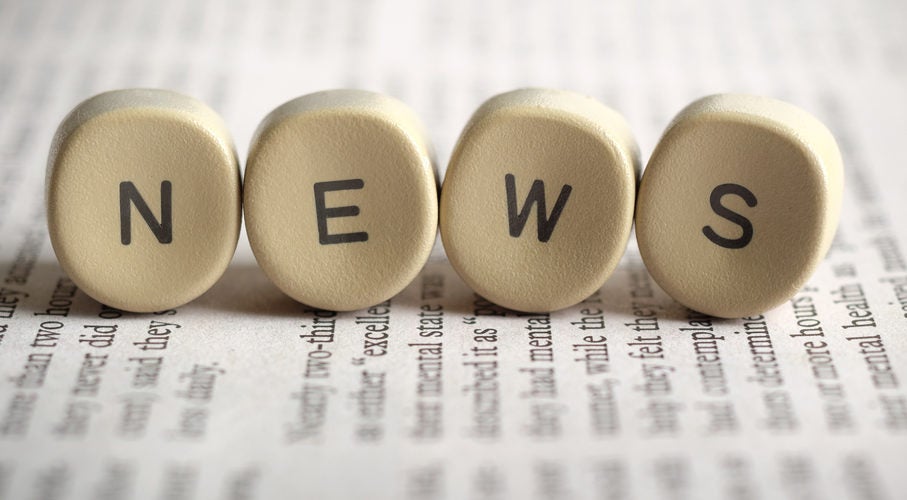 May and June were busy months here at Dell Boomi. We announced our Spring 2017 release, delivering over 150 new features and enhancements for Boomi customers. We also announced Boomi World 2017, our inaugural customer conference, which will take place in San Francisco in September.
Journalists covered new Boomi customers such as GRANA and new Boomi partners such as Pivotal and Maveriq Technology. On May 24, Dell CEO Michael Dell appeared on CNBC with Salesforce Chairman & CEO Marc Benioff to discuss the critical technologies that Dell companies provide Salesforce to support the unprecedented growth of its CRM business.
Read on for details about these and other stories.
SD Times: Dell Boomi Announces Spring 2017 Release with API Management and DevOps Capabilities. Dell Boomi is expanding its Integration Platform as a Service (IPaaS) with new capabilities for organizations to move, manage, govern and orchestrate data across hybrid IT architectures. The Spring 2017 release features new low-code application integration capabilities, new ways to fortify DevOps, and enhancements to data governance and security. "With this release, our platform provides organizations with the industry's most comprehensive and robust integration foundation for rapidly building a digital business that's smarter, better and faster," said Chris McNabb, CEO of Boomi. Full story.
ComputerWeekly.com: Boomi Accelerators, Dell Really Does Make Software. Writer Adrian Bridgwater notes that software runs the world, and that "this means that every company is now a software company." And Dell is proving itself as a software company with the Dell Boomi Spring Release 2017. Bridgwater is particularly impressed by Boomi's no code integration accelerators, which are "pre-defined data mappings, pre-built tools and reusable components that can be used by developers in what manifests itself as a drag-and-drop (hence, no code) data integration and application development environment." Full story.
Technology Decisions: Battling Big Data – The Frequently Forgotten Integration Issue. Despite big data's promise for delivering operational efficiencies and better, many organizations have yet to realize the value of the data they have—and that data is doubling every three years, potentially becoming even more difficult to manage. To unlock the value of this data — writes David Irecki, Boomi's manager of solution consulting in our Asia-Pacific region — enterprises need to invest in data integration and master data management (MDM). "Integration allows CIOs to break through traditional silos, giving organizations a holistic view of their big data in order to explore new insights and business models." Full story.
IT Brief: Dell Boomi Partners with Maveriq to Plug Enterprise Integration Gap. Dell Boomi has partnered with global cloud integration specialist Maveriq Technology in a deal designed to help simplify integration for enterprises as hybrid deployments increase. Maveriq, which has multiple 'centers of excellence' across Asia Pacific, will integrate the Boomi AtomSphere integration platform-as-a-service (iPaaS) into its data integration, migration, workflow automation, MDM, EDI and API management services portfolio. Full story.
Financial News: Dell Boomi Working with Pivotal to Accelerate Digital Transformation. Boomi announced it is collaborating with cloud software and services company Pivotal to provide cloud-native integration for customers building and deploying applications with Pivotal Cloud Foundry, one of the world´s most powerful cloud-native, custom-coding platforms. Together, Boomi and Pivotal will help enterprise customers accelerate digital transformation through rapid, low-code integration and connectivity across any combination of cloud and legacy on-premise applications. Full story.
CNBC Exclusive: Salesforce Chairman & CEO Marc Benioff and Dell Technologies Chairman & CEO Michael Dell on CNBC's "Closing Bell." Dell CEO Michael Dell joined Marc Benioff to discuss Dell's strategic agreement to expand the use of Salesforce's CRM platform. Michael Dell points out that Dell Technologies has almost 40,000 sales people and about 200,000 channel partners, all of whom are enabled with Salesforce tools. Salesforce is building a cloud that is largely powered by Dell Technologies. Marc Benioff agrees, noting that Dell Technologies has been a critical partner, enabling Salesforce to build the cloud infrastructure that drives its business. Full story.
Container Journal: Dell Boomi Relies on Containers to Extend Integration Reach. In a speech at the Dell EMC World 2017 conference in May, Dell Boomi CTO Michael Morton announced that Boomi was partnering with Pivotal. Boomi will deploy microcontainers on a platform-as-a-service (PaaS) based on open-source code developed by the Cloud Foundry Foundation. He noted that what distinguishes Boomi is that in addition its core integration engine, the company provides access to API management, master data management and, with the recent acquisition of ManyWho, workflow applications. In contrast, rival platforms either only address one aspect of integration or require IT organizations to leverage an external cloud service. Full story.
CSO: Australian Entrepreneur Selects Dell Boomi Platform to Optimize eCommerce Start-Up's Expansion Plans. GRANA, a Hong Kong-based online apparel retailer founded by Australian entrepreneur Luke Grana, has selected the Boomi integration platform to support rapid business expansion and to optimize its omnichannel strategy, as the brand continues to extend its presence in key markets in 2017. The start-up has implemented Boomi's integration platform-as-a-service (iPaaS) to underpin and connect critical applications the business relies on for all internal and online customer-facing operations. This includes the start-up's enterprise resource planning, product lifecycle management and warehouse management platforms, which its 75 staff use daily. Full story.
CRN: 2017 Big Data 100 – 15 Coolest Big Data Platform Vendors. CRN Magazine selected Dell as one of its 15 coolest big data platform vendors. They noted: With the $58 billion EMC acquisition under its belt, Dell now boasts a broad range of big data products in such as areas as data management (Dell Master Data Management Services), data integration (Dell Boomi), infrastructure (servers, storage systems and networks) and analytics and business intelligence (through its alliance with NTT Data Services). Full story.
To explore how Boomi can help your organization, please contact our integration experts today.