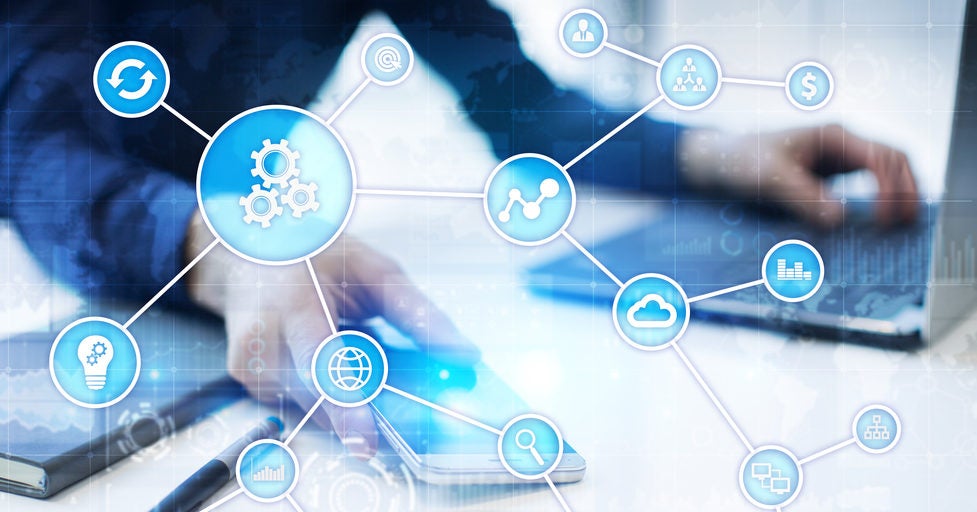 IT and business professionals descending on Boomi World in San Francisco this week have pressing concerns: How can they connect their systems faster and better? How can they strengthen engagement across their organizations and with their customers and partners?
Boomi Flow, officially unveiled at Boomi World, helps crack those challenges. Based on Boomi's acquisition of ManyWho earlier this year, Boomi Flow is a low-code development platform that lets organizations rapidly build and deploy workflow applications.
A Unified Platform for Connected Workflow
With Boomi Flow, Boomi becomes the only cloud integration platform as a service (iPaaS) vendor to deliver a unified integration environment that orchestrates data, applications, business processes and people. In essence, Boomi lets you connect everything and engage everywhere, delivering data on-demand to where and when the business needs it most.
Boomi Flow's pre-built functionality and drag-and-drop tools help developers slash months from the time otherwise needed to custom-code workflow applications. That means you can accelerate the automation of processes such as customer and employee onboarding, order-to-cash, field service, customer support and more.
"We solve the tough technical challenges so that developers can focus on innovation," says Steve Wood, vice president and general manager for Boomi Flow. "You don't have to re-solve the problem of how to connect SAP and Salesforce. We take care of that out of the box, but give your full API access, a UI framework, and integration to get under the hood if you need to."
Massive Time Savings
The dramatic time savings of low-code development has been well documented. Organizations have found that Boomi's low-code environment boosts productivity six-fold compared to traditional hard-coding and legacy middleware approaches.
Those sorts of results parallel what customers have experienced with Boomi Flow. For instance, Afrox Healthcare, based in South Africa, quickly deployed a mobile app used by nurses for healthcare delivery. Connecting to SAP and Salesforce, the Boomi Flow app also works offline — critical for accessing patient records in remote regions of South Africa with limited WiFi and cell phone coverage.
"Afrox Health looked into hiring an agency to custom code the app and were getting project timeline estimates of six to 12 months," Wood says. "In collaboration with Deloitte Digital, we did it in two months."
Another Boomi Flow customer, an insurance company, needed near-zero coding using Boomi Flow to build an online/offline mobile app that customers can use to submit an auto claim, upload vehicle photos, communicate with an agent, and more.
The insurer needed to incorporate fewer than 50 lines of CSS code using Boomi Flow, despite connecting to a complex back-end application infrastructure, including a SQL database, Salesforce, Box and Twilio chat messaging.
Building The Connected Business
With Boomi Flow in its technology stack, Boomi offers the industry's only unified platform that checks all the boxes for building connected businesses.
Critically, it provides a low-code development environment that makes it quick and easy for organizations to connect everything — from cloud or on-premise applications to web, mobile, Internet of Things, analytics and other systems.
In addition to our core integration capabilities and Boomi Flow, Boomi master data management (MDM) provides a centralized hub to ensure data is consistent and timely across all applications, while Boomi API management opens doors in a host of use cases, from linking mobile apps to back-end systems to liberating mission-critical data from decades-old legacy systems.
And now with workflow automation, organizations can collaborate better internally. Workflows streamline processes by routing actions to specified individuals for review, approval or rejection. And various machine or human actions can trigger automatic processes based on business rules that depend on connecting with applications and data.
Workflows are also instrumental in engaging with customers and partners, letting them easily and quickly proceed through steps needed for such processes as purchasing, credit limit applications, and electronic transactions.
As we're hearing loud and clear at Boomi World, organizations can no longer afford months of time and effort to connect with data, applications and customers. Digital business is changing dramatically. The diversity and volume of data that organizations need to integrate is exploding.
The imperative for digital business is speed and agility. Organizations need a new approach to how they tackle integration and drive digital transformation and IT modernization initiatives. A unified integration platform from Boomi is key to addressing this opportunity.