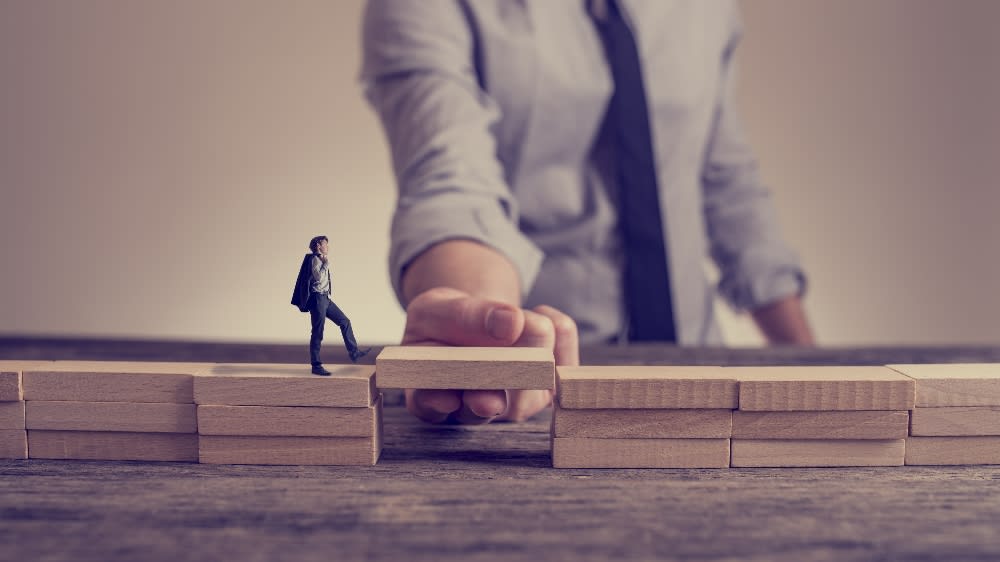 In the past year, enterprises around the world performed impressive feats of innovation and agility. They reworked IT operations to accommodate workforces that suddenly became remote. And they launched new products and services to make just about every type of engagement digital, faster, and more efficient.
After all this hard work, it might be tempting to pause and take stock of what's changed. But smart IT leaders know they can't afford to slow down. New opportunities, new technologies, and new competitors abound. The path to ongoing success is paved with ongoing innovation.
That's why it's so important for CIOs, enterprise architects, and other IT leaders to focus on the long term as well as the short term. Obviously, they need to pay attention to the projects launching in the next quarter or two. But they need also to pay attention to multi-year planning and strategy to ensure they're building a modern, flexible, scalable IT foundation that supports ongoing innovation
To help with that critical work, Boomi is announcing a new service: the Boomi Enterprise Architect (EA) Advisor.
Industry Knowledge and Boomi Expertise to Help with Long-Term IT Strategy
The Boomi EA Advisor is a seasoned Boomi architecture professional who works with an enterprise's CIO and other IT leaders to provide expert guidance on developing new strategies and IT capabilities based on the Boomi AtomSphere Platform.
Engaging as a long-term advisor to CXO leaders, each EA Advisor brings extensive industry experience and Boomi technical expertise to the important work of assessing current IT capabilities, shaping digital transformation strategies, and developing detailed project roadmaps.
Comprehensive digital transformation projects can take years. And they encompass a wide range of topics.
The EA Advisor helps enterprises build and fine-tune IT strategies that take into account:
Organizational structures
IT strategies
Business processes
Applications
Data
Technologies ranging from cloud services to IoT devices
Breadth matters: The most advanced technological plans might founder if they fail to account for organizational structures, training requirements, and business practices. To provide this breadth, the EA Advisor brings decades of industry experience along with a keen understanding of the business and technology requirements for successful enterprise IT planning.
In addition, the EA Advisor brings an in-depth knowledge of the full capabilities and latest features of the Boomi AtomSphere Platform. The advisor helps customers take full advantage of the Boomi integration platform as a service (iPaaS), from its data readiness features to its features for pervasive connectivity and user engagement.
Strategic Vision Encompassing IT and Business Requirements
Collaborating with an enterprise's CIO and other IT leaders, the EA Advisor provides expert guidance in architectural assessments and definition of visions, platform strategies, project planning, and design reviews. The EA Advisor acts as a kind of "city planner" for IT modernization, helping enterprises manage the critical and complex work of digital transformation as efficiently and effectively as possible.
In a single consultative role, the EA Advisor offers:
Clear line of sight into how integration and data management strategy deliver value to the key business initiatives
Expert guidance from an enterprise architect with extensive industry experience
CXO-level consultations throughout the year to analyze status, identify gaps, set targets, and measure progress
Support and guidance for an enterprise's practice of continuous architecture, applying agile principles to the work of product planning and delivery
Through a series of interviews, assessments, and regularly scheduled meetings and workshops, the EA Advisor develops planning documents and content that IT and business leaders can use to help guide their digital transformation projects.
The EA Advisor's deliverables include:
An architecture vision, including an assessment of the enterprise architecture's current state and a gap analysis based on project roadmaps
Platform strategy, including a roadmap for major milestones for specific digital transformation projects
CXO advisory reviews, including monthly architectural reviews covering deliverables and planned activities
Quarterly architecture workshops covering Boomi AtomSphere Platform status and recommendations
Product roadmap reviews, held biannually, to measure progress and consider the adoption of new Boomi features
Benefits of Working With a Boomi EA Advisor
Working closely with CIOs, enterprise architects, and other business and IT leaders, the Boomi EA Advisor helps businesses:
Accelerate digital transformation projects by unleashing the full power of the unified Boomi AtomSphere Platform
Apply best-practices and leading-edge thinking to IT architecture, planning, development, and operations
Ensure that IT's vision tracks to business goals across multi-year engagements
Optimize the use of integration and data management to achieve strategic goals
Reduce total cost of ownership (TCO) of the Boomi AtomSphere Platform and other IT investments by taking a holistic approach to enterprise architectures
Accelerate business value-to-value through the creation of a modern, flexible, and scalable IT foundation
Maximize the return on investment (ROI) on the Boomi AtomSphere Platform
https://resources.boomi.com/resources/home/boomi-enterprise-architect-advisors-provide-long-term-strategic-guidance-for-digital-transformation