Anyone who has ever had to diagnose and track errors and document status for processes such as purchasing, invoicing, and shipping, knows that reading through a disjointed chain of Electronic Data Interchange (EDI) transactions can be slow, painful, and costly.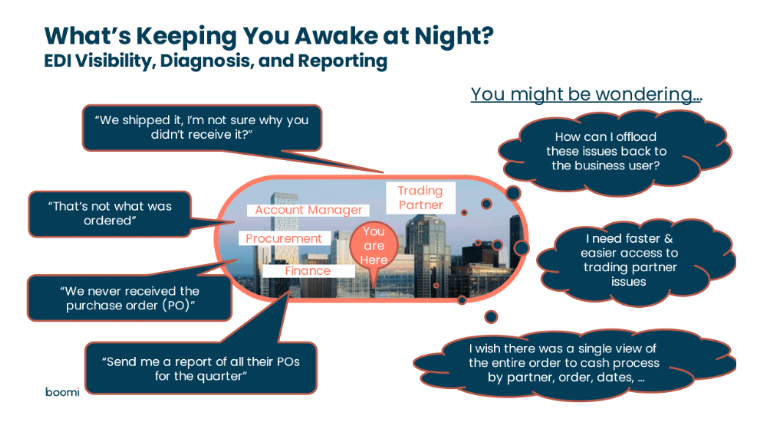 Most legacy EDI software was not designed to give rapid diagnosis of issues and business visibility into processes that require correlation of many discrete EDI transactions. The Boomi EDI Dashboard provides that diagnostic capability by providing human readable access to all the relevant underlying data inside the correlated EDI documents in an Order-to-Cash process, to help provide visibility and guidance for business optimization.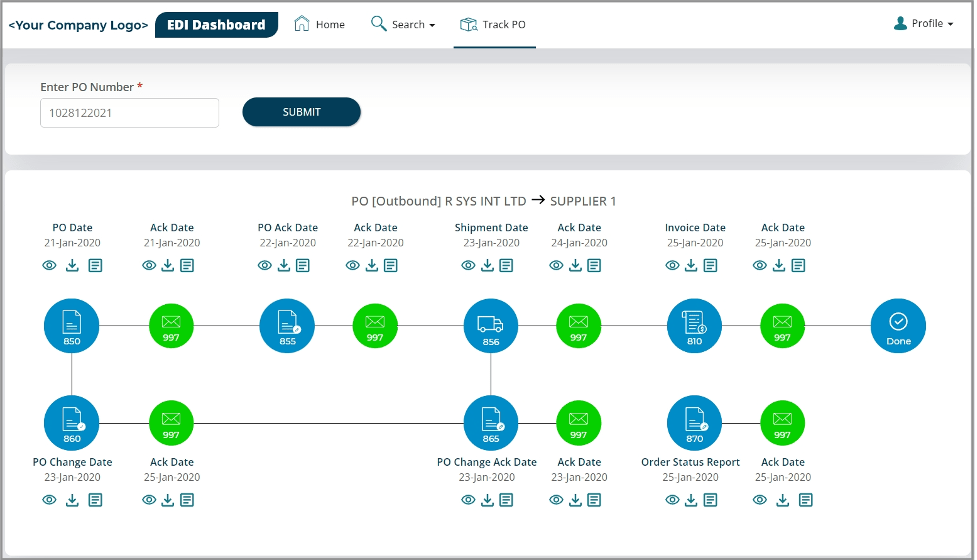 Visual representation of a typical process
Instead of phone calls and emails to IT/EDI specialists, which are costly and cause delayed responsiveness, the Boomi EDI Dashboard provides direct access to the business users that need rapid access to EDI-related information.
These users, such as finance, operations, supply chain, and customer support representatives, can then self-diagnose EDI-driven business processes issues. Faster response times mean better customer satisfaction and more time for the EDI team to focus on maintaining the crucial new projects. And who doesn't want that?
https://resources.boomi.com/resources/blog-posts/boomi-edi-dashboard-visibility