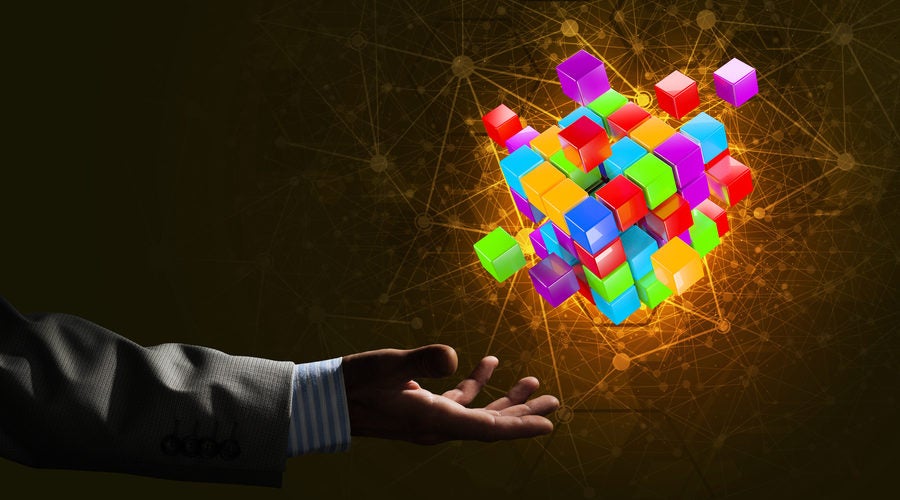 Recently, a prospective Boomi customer asked me what I saw as the biggest change in the cloud integration space in the past couple of years.
I didn't have to think twice. The answer is creativity.
That creativity will be on full display at Boomi World 2017, our first-ever user conference, happening September 20-22 in San Francisco. Register today to learn how the world's leading organizations are using our low-code, cloud-native integration platform to bring dramatic improvements to their businesses.
Certainly, there will be plenty to talk about. We're seeing Boomi customers become incredibly creative in how they harness our integration platform as a service (iPaaS) to address their most pressing business challenges. Because let's face it, many business challenges boil down to integration challenges.
Maybe you want to do financial planning and analysis. Or deliver a better customer experience through your website and call center. Or improve sales forecasting, or launch a B2B portal or sharpen personalized marketing.
You've got to involve the right people and adapt your processes. But in most cases, you also need to connect standalone applications while managing data and role-based workflows across your organization.
A few years ago, most first-time Boomi customers invested in our platform to solve a single problem. It might have been an ad hoc project to connect Salesforce and NetSuite or maybe to automate payroll or other HR processes.
But today, about 70 percent of our more than 5,800 customers have expanded their use of Boomi to a broad range of business needs, from Internet of Things (IoT) systems to big data analytics and IT modernization. In most every case, our customers are getting remarkably creative in how they are using integration to improve their operations and reach their strategic goals.
And, critically, those customers are gaining transformative improvements in how their organizations operate. By developing a holistic integration strategy, they are not simply improving stand-alone connections between their applications. They are building connected businesses that are far more agile and capable of moving far faster to respond to the pace of today's digital competition.
Intelligent Systems Improve Customer Experience
For example, Boomi is helping a large telecommunications provider in the United Kingdom roll out a ground-breaking IoT diagnostics and customer service platform. The company uses Boomi and its API management product to capture and integrate performance data from set-top boxes and other equipment that support TV, internet and phone services.
With that intelligent data ecosystem in place, the company's engineering team can more rapidly and far less expensively pinpoint the root cause of a problem. Through the new system, the company has full visibility into equipment problems within a customer's home. No truck rolls necessary. That is huge savings.
And the company took the additional step of turning that system inside out to give customers self-service transparency. Through a web portal, customers can troubleshoot an issue and solve the most common, basic problems quickly and easily without ever talking to a technical support rep. That's even more savings and happier customers.
That same data is made available to the company's customer support team to improve customer response and speed resolution. For this company, integrating IoT data has revolutionized the customer experience, as well as the performance and efficiency of the engineering and customer support teams.
Another Boomi customer, a global food and beverage manufacturer, uses our platform to support big data analytics. Boomi connects websites with a back-end transactional database to enable analysis on customers, segments, cross-sell recommendations and more. This company is unearthing insights to drive revenue.
Of course, that same integration architecture is possible with custom-coding or on-premise middleware. But there's a big difference between possible and practical. Boomi makes it practical because our low-code, cloud-native platform lets developers configure integrations at a fraction of the time and cost of traditional methods.
For example, the U.K. telco accomplished its project in just two months, headed by a single individual who crafted a high-level design and devised the needed data mappings on his own. Today, the entire integrated system is overseen by two business analysts in their 20s. That speed and low overhead can't be matched by conventional integration systems.
Catalysts for Creative Integration
So what's behind the surge in integration creativity? A couple of factors.
One, executives are pressing hard for digital transformation. Whether it's the CEO, CFO, COO or SVP of sales, all executives want decision-ready data, operational efficiencies and a superior customer experience. Usually, they don't care how it gets done. That's IT's problem.
IT leaders recognize these objectives are often application and data integration problems. With iPaaS, they now have an agile, fast-track platform to deliver results, without a months-long development marathon. Low-code, native-cloud integration is becoming the infrastructure for building the connected business.
A second factor is that Boomi checks all the boxes. We're delivering extreme flexibility to help fulfill just about any business objective with a multifunctional iPaaS that packages integration, workflow automation, API management, electronic data integration (EDI) and master data management (MDM) in a unified platform.
For example, Boomi delivers a low-code development environment to build and deploy workflow applications to automate processes such as order-to-cash processes. Based on our ManyWho acquisition, Boomi Flow makes it easy to create and deliver scheduled executive reports or improve credit management and dunning processes.
API management is another creative catalyst. Boomi lets you build, deploy and manage APIs so you can unlock data from a legacy application. Or you can connect mobile apps to back-end systems and expose data to customers and partners.
Our Boomi World 2017 conference is coming up Sept. 20-22 in San Francisco, and there's a lot on the agenda. One thing I'm particularly looking forward to is hearing first-hand about creativity in integration from Boomi customers. From where I sit, the creative opportunities are boundless.