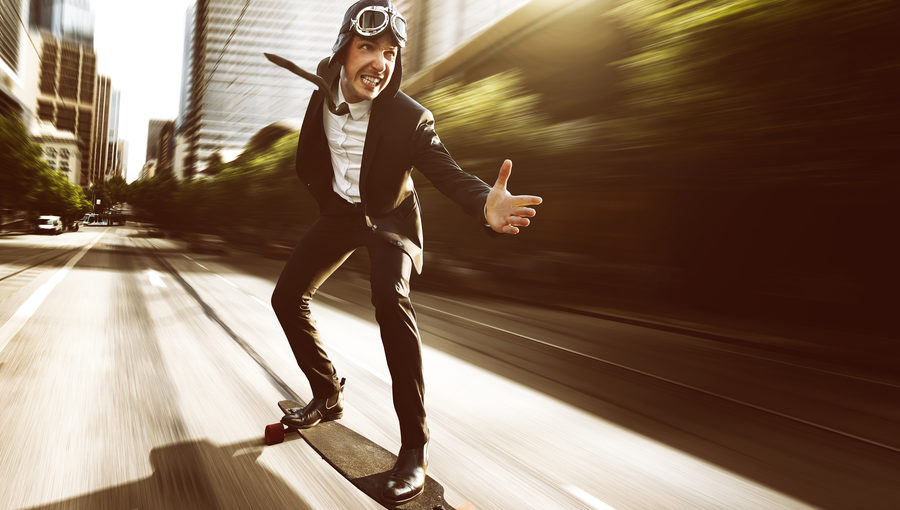 As respective leaders in cloud ERP and CRM, NetSuite and Salesforce co-exist at many organizations. So it was no surprise that many visitors to the Dell Boomi booth at the SuiteWorld user conference in late April were joint NetSuite and Salesforce customers with a need to integrate the two systems.
The order-to-cash cycle is a priority business process for NetSuite-Salesforce integration. Connectivity between the two systems enhances efficiency and visibility for both sales teams and back-office personnel — but companies don't want to spend weeks or months of IT effort on integration.
Zeroing in on the issue, Boomi announced during SuiteWorld in Las Vegas a new NetSuite-Salesforce Integration Accelerator. With out-of-the-box data mappings, the product lets citizen integrators or developers simply enter NetSuite and Salesforce credentials to have order-to-cash automation up and running in record time.
For new Boomi customers, the Integration Accelerator introduces business and IT users to Boomi's integration platform as a service (iPaaS) and opens the door for additional functionality. For example, with the full Boomi platform, an organization could also integrate a marketing automation tool with NetSuite and Salesforce to automate a broader lead-to-cash workflow.
Order-to-cash is one of the top business workflows that NetSuite customers can streamline with Boomi's cloud-native integration, as outlined in our new ebook, "6 Ways to Optimize NetSuite with Application Integration."
In a previous blog post, we highlighted how Boomi delivers fast, flexible integration for omnichannel commerce, EDI/supply chain, and human capital management. Lead-to-cash, professional services automation, and two-tier ERP also benefit with cloud-native iPaaS.
Lead-to-Cash
Delivering an exceptional customer experience requires integrated lead-to-cash workflows and unified customer data. Standalone customer relationship management (CRM), marketing automation, and NetSuite enterprise resource planning (ERP) or billing systems mean erratic processes and inconsistent information that hurt customer satisfaction. Those silos can undermine efficiency and pipeline reporting.
For lead-to-cash, iPaaS provides connectivity across systems that can include marketing automation (such as Marketo or Eloqua), CRM (such as Salesforce or Microsoft Dynamics CRM) and the NetSuite ERP foundation. Connecting marketing automation to CRM can give sales reps valuable insights into lead activity. To go a step further, iPaaS can extend integration to customer service applications to improve service quality.
Connecting both marketing and CRM to NetSuite provides end-to-end automation with a unified source of customer and revenue data. iPaaS simplifies creation of simple to very sophisticated workflows and functionality to accelerate processes and let personnel focus on delighting customers.
Professional Services Automation
Professional services organizations can reap great benefits from the NetSuite OpenAir PSA application system. But unless OpenAir shares data with CRM, human resources and expense management applications, organizations can face delays and poor visibility that hurt profitability and productivity. Conversely, organizations using NetSuite ERP and a third-party professional services automation or project management tool need integration between those two systems.
In an OpenAir/Salesforce context, inbound lead information may be entered as an opportunity in Salesforce Sales Cloud. As the deal is closed, a project opens in NetSuite OpenAir to establish a consolidated view of the relevant resources, project plans, contact information, and account records. iPaaS automates key processes among data sources such as Salesforce opportunities, Salesforce accounts, and NetSuite OpenAir project and OpenAir contacts.
The data is also shared with NetSuite ERP to streamline the lead-to-cash cycle. Time and expense entries can be shared with human resources (for resource allocation, payroll and commissions) and finance (for invoicing and revenue recognition). Integration between PSA and ERP enables improved financial reporting and forecasting valuable to driving growth.
Two-Tier ERP
Organizations expanding through merger or acquisition (M&A), launching new global subsidiaries, or setting up new business units face a major challenge if they try to deploy on-premise ERP for a new entity. Implementing an on-premise ERP used at headquarters (such as Oracle or SAP) at a new location can mean high capital costs and months of resource-intensive work.
With two-tier ERP, organizations can deploy the NetSuite OneWorld global ERP system at a new entity in a fraction of the time and cost of the on-premise alternative. Supported by iPaaS, two-tier ERP enables organizations to preserve existing on-premise ERP investments while equipping subsidiaries with a more agile cloud-based management platform.
iPaaS plays a critical role in connecting the two ERPs to support global financial consolidation and real-time reporting. That helps headquarters improve insights and efficiency through subsidiary use of NetSuite OneWorld, with built-in support for 190 currencies and tax compliance in more than 50 countries. An organization avoids significant implementation and management overhead  and can focus resources on growing the new business entity.
To learn more about how Boomi helps NetSuite customers make the most of their cloud business management platform, download the Boomi ebook, "6 Ways to Optimize NetSuite with Application Integration."