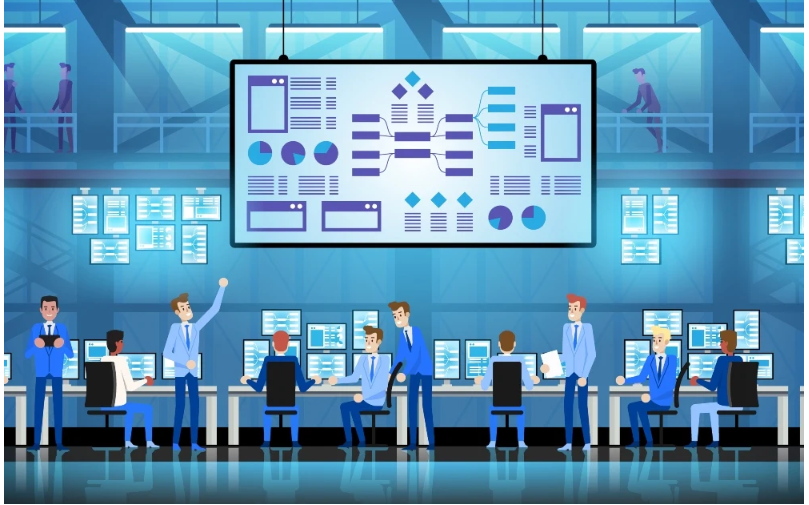 Speed in business often means time to market — get there before the competition, and you can establish yourself as the market leader.
The fact is, though, your pace of change is in many ways limited by how quickly your technology can flex to meet a new opportunity or challenge. And your IT team is limited by one major challenge: a talent shortage. One easy way workaround is to make integration work to your advantage.
A study by blue-chip recruiter Korn Ferry found that by 2030, the United States faces losing $162 billion worth of revenues annually unless it finds more high-tech workers. That dearth of workers translates into delayed IT projects, slower rollouts of new services and offerings, and delays in critical upgrades to your user experience.
To paraphrase the '80s classic movie "Ferris Bueller's Day Off," life — and business — move pretty fast. And organizations that need to accelerate can't afford to wait for the IT shortage to resolve.
There are two common approaches to integration we see from businesses using the Boomi AtomSphere Platform:
Low-code Integration
A low-code approach speeds project timeframes and lightens the load for IT.
For example, Boomi client Eddie Stobart is a logistics company with $1 billion in revenues and 6,600 employees. It works with some of the United Kingdom's biggest brands to get their products to market quickly.
But an aging electronic data interchange system was limiting how quickly Eddie Stobart could respond to business demands and partner needs. The company was faced with substantial downtime due to maintenance issues.
The Eddie Stobart team turned to Boomi's low-code integration platform as a service (iPaaS) to develop a fast, flexible way to onboard customers and give them a customized and improved experience.
With Boomi, Eddie Stobart has slashed its system integration times in half, increasing the speed, agility, and control of onboarding and managing customers and trading partners. The company can now readily respond to business changes and quickly launch new projects that support company growth.
Citizen Integrators
A second, related way that Boomi helps companies bypass the IT talent crunch is to minimize IT's involvement even further with the rise of the "citizen developer."
A citizen developer is a business employee who creates application capabilities to either support their own work or to develop applications that may be used by end users like other employees or customers.
No-code integration tools with drag-and-drop functionality and a library of pre-built integrations make it easy for these citizen developers — in this case, citizen integrators — to build their own integrations and apps, sometimes completely without IT involvement, others only needing IT to assist with the "last mile," or final touches.
For Boomi customer Quanta Services, those citizen developers are CFOs, accountants, and HR professionals who are key leaders of the company's growth-by-acquisition strategy.
Quanta Services is the largest contractor for electrical line resources in the United States with annual revenues of $12.1 billion. Quanta is often among the first responders to natural disasters, where its teams work to reconnect damaged electrical grids and restore power.
The Houston, Texas-based company is also growing incredibly quickly, thanks in part to an aggressive acquisition strategy to buy companies in specific construction segments and markets. Quanta Services is now made up of more than 180 unique operating companies.
For company leaders, this means the head office is faced with integrating data from more than 30 ERP systems and more than 100 applications and enterprise platforms.
Quanta corporate wanted to make it easier for the line-of-business leaders to be able to build their own integrations quickly without relying on IT. This also aligns with their goal of allowing each individual portfolio company to maintain its independence.
Working with the Boomi platform's no-code development tools, Quanta Services has been able to integrate the banking systems of newly acquired companies 75% more quickly than before. The company has reduced the time for funds transfers between an acquired company and Quanta corporate from six months to 30 days. And it's been able to speed time to value of acquired companies without adding IT resources.
Break Through IT Barriers With Boomi
Your ability to deliver integrated experiences is defined by how well you can modernize and ready your data, build pervasive connectivity between applications and people, and cultivate user engagement. Whether it's about delivering better experiences to your customers, or seeing a faster ROI on your corporate growth strategy, it's time to break through the IT barriers that can prevent you from getting there.
https://resources.boomi.com/resources/blog-posts/beat-it-staff-shortage