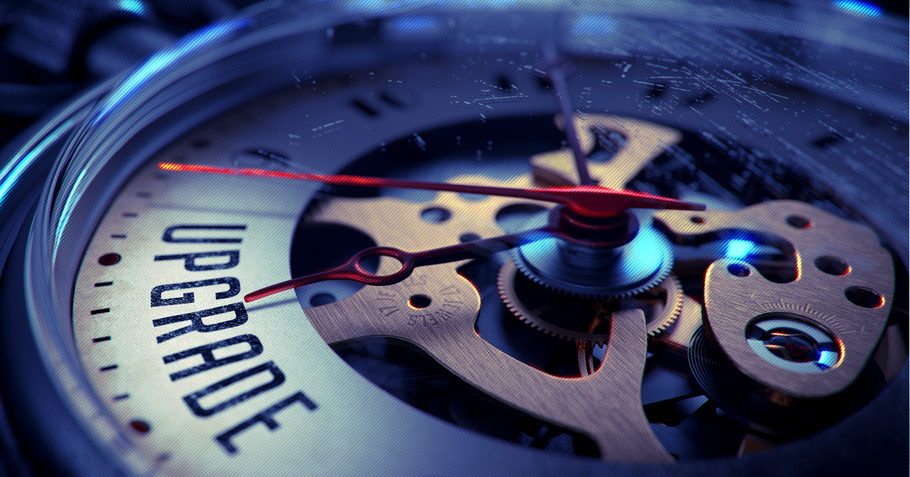 What happens when an immovable object meets an irresistible force? The old riddle is relevant for many IT organizations sorting through how they put in motion their application modernization strategy.
Think of it this way: The immovable object is a collection of mission-critical legacy systems that run the enterprise. They may be outdated, but they work. The business is unwilling to take on the cost, time and risk of a wholesale rip-and-replace.
The irresistible force consists of cloud applications, mobile technologies, social platforms and big data. The enterprise needs to utilize those contemporary technologies to become more innovative, customer-centric and data-driven.
Without the right strategy for application modernization, you face the risk of creating silos of incompatible legacy and cloud systems that can't talk to one another, at least not very well. The result? Slow business processes and limit visibility.
Agile integration solves the riddle. It equips you to leverage the old while embracing the new. By putting agile integration at the center of application modernization, the enterprise can successfully transition to a hybrid IT environment distinguished by seamless interoperability across legacy on-premise applications and newer cloud systems.
Flavors of Application Modernization
Legacy and cloud interoperability isn't the only flavor of application modernization. Many small to mid-size organizations are modernizing toward an all-cloud environment for enterprise resource planning (ERP), customer relationship management (CRM), supply chain, marketing and other applications. Other companies are innovating at the edge with mobile and Internet of Things (IoT) technologies, as a part of their modernization efforts.
Whichever path is chosen for application modernization, integration plays a vital role, as described in a new Dell Boomi Executive Brief, "The Role of Integration in Application Modernization."
In many cases, integration itself is in need of modernization. Traditional on-premise extract, transform, load (ETL) and enterprise service bus (ESB) middleware systems lacks native connectivity to a growing array of cloud applications. The other option, manual coding, is costly, complex, not reusable, and a nightmare to manage.
To modernize your application portfolio, it's important to use modern integration technologies. Many organizations that are moving business applications to the cloud are, at the same time, moving connectivity to the cloud with integration platform as a service (iPaaS) technology.
That's why iPaaS is the fastest-growing segment of the integration market. It is quickly becoming the integration technology of choice, overtaking traditional on-premise platforms. With native cloud connectivity and pre-built connectors to hundreds of cloud and legacy applications, iPaaS offers a faster, more flexible option for application modernization that supports your organization's objectives for innovation and growth.
Agile Integration in Action
In one example of modernization, enterprises use iPaaS to unlock essential data from legacy systems for exchange with cloud applications. In cloud-first organizations, iPaaS lets them quickly connect new cloud applications and address the issue of "shadow IT" by being able to respond to business demands with agility and speed.
iPaaS speeds the operational transitions of a merger by integrating systems of the acquired entity at a fraction of the time and cost of traditional approaches.
Dell's acquisition of EMC in 2016 is a good example. Using the Boomi integration platform, Dell connected the separate Salesforce instances of Dell and EMC in a matter of weeks, a feat unheard of for a merger of such scale. Thanks to Boomi's agile, low-code integration platform, the combined teams of both entities were ready from day one.
To learn more about how agile integration with iPaaS can help drive your modernization initiatives, please download the new Boomi Executive Brief, "The Role of Integration in Application Modernization."