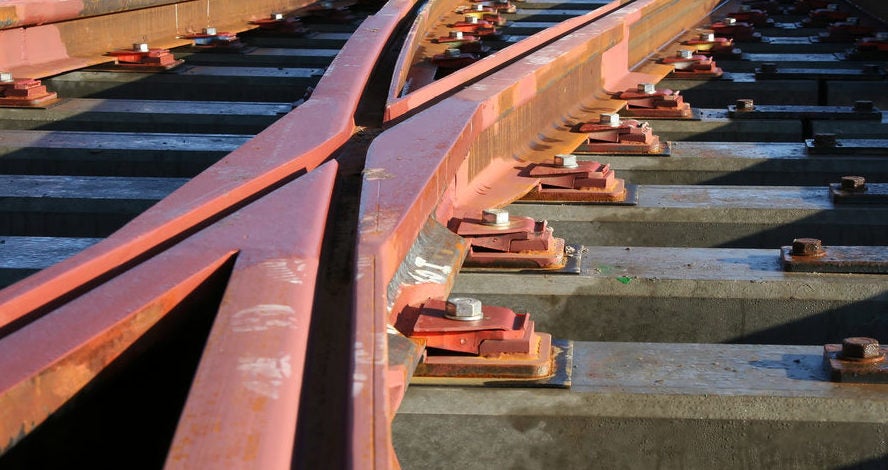 The past two years have seen record-breaking merger and acquisition activity globally. Total M&A value in 2015 soared to an all-time high of $4.5 trillion, according to Thomson Reuters. In 2016 M&A activity covered 46,000 deals, accounting for the third highest annual transaction value in history. And the outlook for 2017 remains robust.
In Australia, for example, M&A deals in the fourth quarter of 2016 soared 47 percent compared with the prior year. Overall, Q4 M&A growth in the Asia-Pacific region was up 44 percent, with India seeing a 100 percent increase and Southeast Asian nations experiencing a 49 percent uptick. While M&A global activity is robust, many companies across the globe are also pursuing divestitures to refocus strategy or shed under performing assets.
Whatever the impetus behind a business transition, I've seen such strategic initiatives fail without an effective technology transition plan. In particular, a robust integration road map will help ensure an acquired company quickly unites with its new parent company and that a divested company will thrive on its own from day one. In both cases, the faster a new entity can migrated into a stable, unified IT environment, the better the results for all parties.
So it is no surprise that as M&A activity intensifies, it is raising a host of questions among IT and business executives. Without sound strategic planning and technology choices, firms can suffer unexpected costs and delays that can drag on for months or years. I've seen post-M&A business disruptions trigger customer churn, revenue loss, and brand damage.
In my role as senior account executive at Dell Boomi in Australia, customers often ask me how they can get the most out of their mergers or divestitures, such as:
How we do we accelerate the transition during a merger or divestiture?
How do we leverage the acquired company's data quickly?
How do we align disparate applications out of the gate?
How do we give our newly joint workforce a collaborative environment?
I help IT executives by providing insights into integration strategies and tactics that will speed and smooth major business transitions. This includes sharing valuable information that will help guide organizations in their planning for this work, such as Boomi's new executive brief, "The Role of Integration in Application Modernization."
This executive brief details key strategies for how organizations should approach IT modernization efforts and manage the move to best-of-breed cloud-based applications, a critical consideration to any merger or divestiture. Information like this is welcomed by our customers because it helps answer their questions about how integration can help them address their most important business challenges.
iPaaS Powers Business Transitions
For a merger or a divestiture, a modern approach to application and data management is critical. While every company has its own set of mission-critical applications — usually both cloud apps and heavily customized legacy systems — it is vital that systems work together from day one for any M&A transition.
In a divestiture, for example, the spun-off entity often has only a few months to move from the systems it previously used and stand up a new application infrastructure. That contractual deadline raises the stakes for a fast implementation of new applications. Those new applications need to hit the ground running with automated processes and data visibility.
With deal-making on the rise, we're seeing more companies turn to integration platform as a service (iPaaS) as a catalyst for M&A success. iPaaS lets organizations connect applications and data far faster and more easily than point-to-point coding or on-premise middleware. That helps organization move through a business transition as seamlessly and cost-effectively as possible.
To succeed with an acquisition or divestiture, companies not only need to move fast with their data integration to avoid business disruptions, but they also need to be able to govern and protect their data as it migrates from one entity to another.
American Express Global Business Travel, the apparel retailer Lucky Brand, and Dell Technologies (formed through the 2016 merger of Dell and EMC) are great examples of companies that have turned to Boomi to streamline and speed their business transitions during a merger, acquisition or divestiture.
Business Impact from the Start
Created in 2014 when American Express spun off 50 percent of its business travel unit, American Express GBT faced a tight timeline to move from its traditional on-premise applications to a portfolio of modern cloud services for enterprise resource planning (ERP), customer relationship management (CRM) and human resources. The $20 billion global company needed to migrate existing data and ensure interoperability across a new set of cloud apps.
"We knew an integration platform was a prerequisite," explained Prasant Panicker, American Express engineering director, during a Boomi webinar. "We had a quick turnaround on investment (with Boomi)… complex integrations were built in a compressed time frame with fewer resources…Boomi serves as a core integration platform, facilitating data transformation and exchange between SaaS and on-premise applications."
In all, the company is now running 80 internal integrations and 240 B2B integrations, supporting about 320 million transactions a year.
At Lucky Brand, the organization deployed Boomi after the clothing company was sold in early 2014 to a private equity firm. The sale prompted a move from Lucky Brand's previous on-premise ERP platform to the cloud-based NetSuite ERP, along with deployment of new best-of-breed applications.
Lucky Brand relies on Boomi to power an omnichannel B2C retail and B2B distribution environment. Boomi connects NetSuite ERP and complementary systems including ecommerce, CRM, electronic data integration (EDI), warehousing/wholesale, business intelligence, marketing automation, and point-of-sale (POS) systems in about 230 Lucky Brand retail stores and outlets in the U.S. and Canada.
At Dell Technologies, Boomi was the platform of choice for integration between separate Salesforce CRM systems used by Dell and EMC. Live when the two companies merged in September 2016, Boomi integrationenabled revenue forecasting, collaboration and visibility across a combined sales team of more than 40,000 from first day of the new entity.
Boomi integration ensures that sales reps have a single view of open opportunities across the combined companies to pursue cross-sell and identify competing "hot spot" products. Real-time, bi-directional replication of opportunities avoids the inefficiency of reps logging into separate Salesforce instances.
A fast and seamless transition to the new state is critical in an M&A situation to mitigate not only the risk of disruption to the business, but also customer interactions. Effective and smart data integration that requires minimal resources plays a key role in ensuring this desired outcome.
Time and time again, Boomi iPaaS has helped organisations of all sizes with effortless data integration, ensuring their data and applications are well taken care of during any business transition. This is the trust that has helped Boomi earn its position as the #1 integration platform worldwide.
To learn more about how the Boomi cloud-native application integration platform supports M&A and other efforts that involve IT modernization, please download the Boomi executive brief, "The Role of Integration in Application Modernization."
David Flaks manages business development and customer relations for Boomi's northern operations in Australia. He helps organizations take advantage of native-cloud integration to automate workflows, ensure data availability, and build connected businesses.