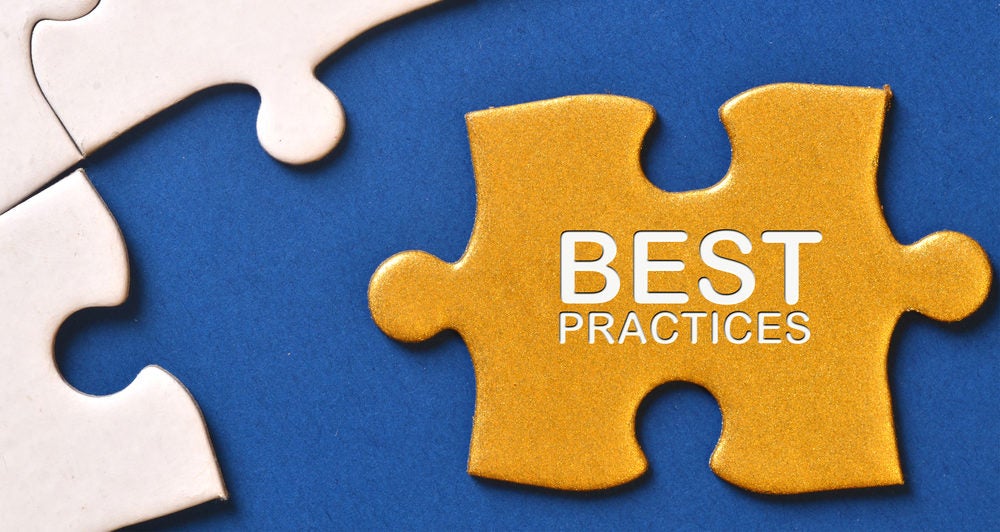 If you've invested in SAP SuccessFactors, you've taken a big step toward modernizing your human resources systems with a leading cloud-based human capital management (HCM) application.
But SuccessFactors can't exist as a silo. Integrating SuccessFactors with related software and systems helps you make the most of your workforce in this fast-changing era of digital transformation.
With more than 6,000 customers and 45 million cloud application subscribers, SuccessFactors supports a variety of HCM functions for organizations in 177 countries. These range from core HR, payroll and recruiting to onboarding, performance management, incentive compensation and more.
The following is an excerpt from Dell Boomi's "SuccessFactors Integration Guide." The ebook provides comprehensive information and insights for how you should plan, build and manage integrations between SuccessFactors and your other key enterprise applications.
SuccessFactors Integration Best Practices
When planning your SuccessFactors integration project, employ a collaborative approach that involves IT leaders and business users from initial scoping and technology evaluations to identification of priority integration scenarios.
Five key points to consider are:
Overall integration strategy
Real-time integration needs
Centralized management and monitoring
Development and deployment flexibility
Capacity for digital transformation
Overall Integration Strategy
In determining how to handle SuccessFactors integration, it pays to make a strategic assessment of immediate and longer-term integration needs in HR, and to ensure alignment with the overall enterprise approach to integration.
Point-to-point coding can be viable for a one-off project, but costs and complications can quickly arise with over-reliance on manual, developer-driven techniques. Alternatively, the use of multiple integration platforms introduces the costly overhead and inefficiency of dual production and monitoring environments. That can limit visibility and require multiple integration development skill sets.
Consider your scalability and performance needs. For instance, are high availability and parallel processing capabilities important now, or would they be valuable in the future? Security is another consideration. It's important to compare the security measures you're able to provide in-house versus those available in a leading iPaaS platform.
In charting your integration roadmap, it pays to perform due diligence. Weigh the tactical and strategic implications of your options by involving IT and business professionals in HR and other lines of business.
Real-Time Integration Needs
HR integration has traditionally been batch-oriented. Integration for such scheduled processes as payroll can effectively run once every two weeks. Yet real-time integration is essential in situations such as employee termination, in which email, application access and other privileges need to be severed simultaneously and immediately for security reasons.
Today's real-time integration technology makes HR integration possible at the speed of business. Real-time integration is also valuable in recruiting, onboarding and other processes, eliminating the lag time of once-nightly updates. Evaluate areas in which your processes can benefit from real-time integration.
Explore the real-time integration capabilities of iPaaS. And, evaluate the real-time event-publishing Intelligent Services framework in SuccessFactors, which can be augmented by iPaaS to process Intelligent Services events and enrich them with additional data attributes before routing these events to the appropriate destination.
For large and growing organizations, data volumes and concurrency limitations for batch processing are additional considerations for SuccessFactors integration. Ensure that your selected platform has the scalability to perform within specified thresholds and comply with SLA targets. Most of all, be sure that integration frequency meets the needs of the business rather than being dictated by technology limitations.
Centralized Management and Monitoring
Ensuring the integrity of SuccessFactors integrations depends on a centralized management and monitoring environment that provides transparency, hands-on control, and proactive issue alerting.
Utilizing multiple integration platforms means multiple monitoring environments that can limit your organization's ability to recognize and troubleshoot issues. For mission-critical processes such as payroll, a small glitch can cascade into major problems that are difficult to analyze and correct.
Ideally, a single platform will enable centralized management, error handling of all integrations, and provide a clear, single "pane of glass" view into integration processes. The platform should provide drill-down to detailed logs of what processes ran and when, how long they took to run, the result, and how many objects were processed. Process alerts can inform you when the status of your integration changes.
Today's leading iPaaS platforms will provide additional capabilities such as automatically suggesting resolution to common error messages, based on crowd-sourced contributions to the iPaaS vendor knowledge base. This sophisticated functionality automatically lists possible solutions in order of relevance and includes links to resources for further analysis and resolution.
Development and Deployment Flexibility
Matching your integration approach to available development resources and your desired deployment model is a key consideration for SuccessFactors integration. For integration configuration and implementation, it's important to assess up front the resources and skillsets required. Do you have the needed skill sets in house or is it best to outsource the job to a systems integrator?
Either way, modern integration should not be a months-long undertaking. Your platform of choice will ideally feature pre-built connectors to leading cloud and on-premise applications, as well as support for generic protocols such as SOAP, ODBC and ODATA.
Further, a software development environment should be included for supporting custom connections. Modern cloud technology enables integration to be configured and deployed in a fraction of the time and cost of traditional approaches.
For deployment flexibility, your integration technology should provide a choice of where integration processes execute — either in the cloud or on-premise (for organizations that wish to keep information behind their firewall).
For on-premise deployment, look for the ability to run integrations on multiple servers for load balancing, fault tolerance and high availability — important considerations for mission-critical integration processes.
Capacity for Digital Transformation
The megatrend of digital transformation is reshaping how organizations engage with customers, suppliers and personnel. If SuccessFactors plays a role in enterprise-wide digital transformation, it's important to use a modern, scalable integration platform that supports mobile, social, cloud and big data.
For HR, one aspect of the digital transformation challenge is supplying a cloud HR environment that meets the expectations of the emerging millennial workforce. Satisfaction and retention of young employees will increase when HR can provide a consumer-like experience, with embedded mobile and social features. Productivity increases when integration helps to create a more seamless work environment.
HR has the opportunity to innovate through integration. For example, HR analytics can help quantify workforce ROI and identify areas for improvement. Integration plays a critical role in capturing data from disparate systems (such as learning management and financials) to create consolidated data for analysis.
Because integration automates HCM business processes across applications and business units, your team spends less time on manual work. Those time savings can be applied to innovative initiatives that grow the business. In charting your SuccessFactors integration, it pays to size up your opportunities for innovation and the role that integration can play.
Why Boomi?
Boomi offers a highly scalable, flexible and secure integration environment for connecting to all the data you need to get the most from your SuccessFactors investment.
Boomi's experience with SuccessFactors integration is unmatched in the industry. Using the Boomi integration platform, organizations can easily share SuccessFactors data with a broad range of business applications and leverage built-in capabilities for master data management (MDM), API management and workflow automation.
Whether applications reside in the cloud or on-premise, the Boomi platform can manage those integrations. Boomi is an enterprise-grade iPaaS, allowing companies to share data using many types of integration from the same platform.
Developed with the hybrid IT environment in mind, integration with the Boomi native-cloud platform takes just three steps:
1. Build: Using a visual tool as you build integrations, you can access a library of pre-built connectors. Just point and click or drag and drop to build simple to very sophisticated integration processes with exceptional speed — no coding required.
Boomi has also simplified the creation of application, data and B2B integration processes with a series of common integration components you can use to create an end-to-end integration workflow.
2. Deploy: After building and testing your integration processes, deploy them to a lightweight runtime engine known as a Boomi Atom, which lets your integration processes run on-premise or in the cloud, whether hosted by Boomi or a third party.
Notably, SuccessFactors Boomi customers enjoy speed and convenience with access to private Atom clouds hosted in SAP data centers around the world, including North America, Europe, China and Australia.
3. Manage: Regardless of where you deploy Boomi Atoms or the number of integration processes you run, the Atom's unique architecture lets you centrally manage all integrations. You can monitor the health and activity of integration processes, be alerted to anomalies and review detailed process logs.
Boomi Connectors
The Boomi iPaaS platform supports the building and running of an organization's business processes, spanning applications that often extend beyond corporate firewalls.
Sharing application data involves using connectors, whether applications reside on-premise or in the cloud, and whether they're integrating SaaS, legacy or homegrown applications. Connectors send data into and out of processes that integrate data between systems.
Connectors include two components: a connection and an operation. Think of the connection as the "where" and the operation as the "how." For example, when extracting employee records from SuccessFactors, the connection represents your SuccessFactors organization account user name and password and the operation represents the "query employee" action.
Boomi offers hundreds of pre-built connectors for common applications used by businesses of all sizes, including branded connectors for SAP, Oracle and IBM applications, and many HR-related systems, as well as generic connectors for disk, database, FTP, HL7, HTTP, SOAP, ODATA and many others. If a specific branded connector isn't available, Boomi's extensibility makes it possible to integrate any application.
Learn more about the applications Boomi supports.
Crowd-sourced Intelligence
Boomi's single-instance, multi-tenant architecture offers additional advantages that are key differentiators among iPaaS vendors. Boomi leverages the crowd-sourced intelligence of its user community to provide innovation and value for all users through these crowdsourcing features:
Boomi Suggest is the industry's first community-driven suggestion tool for integration. It leverages more than 10 million data mappings and more than 60,000 map functions created by Boomi users to provide data mapping suggestions — up to 90 percent of data mapping can be generated automatically.
Boomi Assure delivers crowd-sourced regression testing — you can quickly and easily submit your integration processes and test data to Boomi. Those regressions will be run against every future Boomi release. No updates will be released until all regression tests are passed.
Boomi Resolve delivers crowd-sourced resolutions for errors. When you encounter a common error, resolutions are automatically suggested to you.
Pure Cloud MDM
Boomi Master Data Management (MDM) is a full cloud data management platform that allows you to switch between Boomi and MDM within the same interface. Boomi's expertise in the cloud has made it possible to deliver capabilities that are secure, scalable and reliable, with benefits such as fast implementations and low TCO.
When using the Boomi out-of-the-box SuccessFactors connector — and sharing your data with MDM to centralize the repository — you can enrich the data in SuccessFactors and in the other applications that integrate with SuccessFactors. Boomi's MDM technology provides bi-directional synchronization and real-time integration, allowing seamless changes between applications.
For MDM, the innovative Boomi Suggest feature draws on the knowledge of the entire Boomi user community. Models are automatically suggested as a baseline or best practice based on others using similar modeling, which results in a reduced time to implementation.
API Management
Boomi API Management provides a single, scalable platform to access data and make it available across your organization or among customers and partners. It provides a centralized online environment to control the creation, deployment and management of APIs that will be used across a variety of business functions.
With Boomi API Management, you can unlock legacy applications, support mobile devices and extend across Internet of Things (IoT) sources. Available through the Boomi platform, API Management is 100-percent cloud-based. It's single-instance, multi-tenant architecture lets you connect data between applications, clouds and devices through a centralized API gateway.
Using a set of high-productivity design and development tools, Boomi API Management equips you to create APIs through a visual interface that requires no coding. You can publish APIs for use on premise or in the cloud with comprehensive security and authentication options. All aspects of APIs, including testing, versioning and monitoring usage can be managed from a single location.
Boomi Trust Site
Boomi is transparent regarding the performance and availability of its iPaaS integration platform. The Boomi Trust site displays a system health dashboard so you can see exactly how the system is operating.
Integration, Fit for Your Business
Boomi has built a reputation for understanding the business requirements and data integration needs of modern businesses. Connecting more than 200 applications and 1,000 unique endpoints, Boomi drives integration for more than 5,000 organizations.
Integration with SuccessFactors is no exception. Boomi offers unmatched capabilities for SuccessFactors customers to improve the strategic role of human resources and boost efficiencies throughout their employee management processes.
To learn more about how to best approach your SuccessFactors integration projects, please download the "SuccessFactors Integration Guide" or contact our integration experts.