Enterprise
Support common transport methods and a wide variety of enterprise integration scenarios, including B2B, EDI and web services.
SMBs
Powerful solution that's easy to implement, and allow SMBs to quickly integrate back office systems to their B2B eCommerce and mobile applications.
SaaS Providers/Vendors and Customers
From Global System Integrators and regional specialty System Integrators, to ISVs who support or embed our technology into theirs, our partner network is comprised of industry leaders.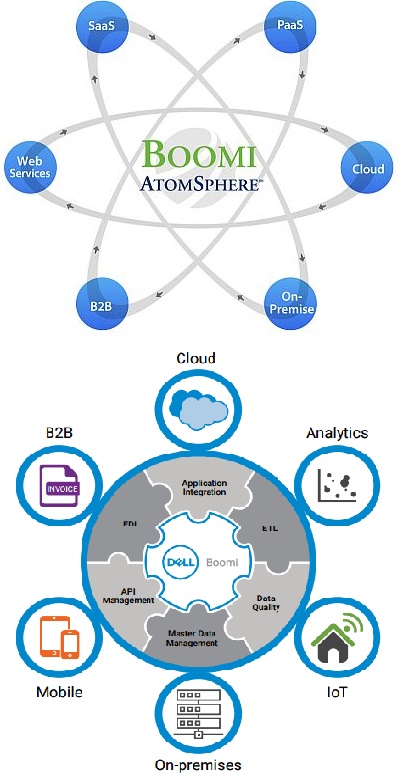 ITSM and HRMS
Services include bringing your HRIS, Payroll or other systems into SuccessFactors, as well as any other cloud-to-cloud data or content migration.
Healthcare
Rapidly enable HL7 and HIPAA standards compliant healthcare exchanges.
Real Time
Boomi significantly minimizes the time required to configure and deploy integrations while simultaneously supporting the real-time integration and scalability that enterprises require.
Mobile
Support mobile services through integration of disparate back-end data sources.