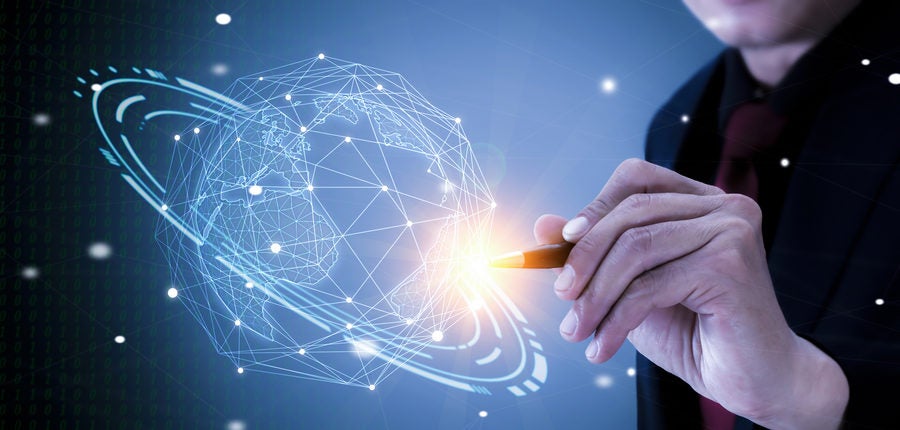 You've connected your most critical business applications to one another. Data — the lifeblood of any organization — is now moving easily from one system to another throughout your organization.
And now you need a way of ensuring the integrity of that data.
When the finance department updates a billing record, does that change make its way to the customer relationship management (CRM) application? When a warehouse receives a new shipment of products, is that information updated in a timely way across departments?
The more applications you have, the more potential dependencies you have between applications. Your organization needs a way of ensuring that all its applications are working with data that is correct, complete and up-to-date.
Your company needs to know that if information is updated in one application, it will be properly updated in all the other applications that depend on it.
Connecting every application to every other application isn't practical. It would introduce needless complexity, require ongoing maintenance to ensure that a change made in one place is reflected in perhaps dozens of others. Such an approach greatly increases the chance that some connection or data field is overlooked, introducing greater inefficiencies and risk to your business.
Also, many companies are in the process of migrating legacy applications to the cloud. If they attempt to enforce data integrity through direct connections with all their applications, they will be overwhelmed trying to update integrations as their migration progresses.
The Advantages of a Hub-based Approach
A better approach is to implement a hub-based data architecture in which a central master data management (MDM) system ensures data integrity for all the applications connected to it. This MDM hub gives administrators fine-grained control over determining which application records are "golden" and which should refer to primary sources.
A hub-based approach offers many advantages:
Simplified data architecture
Instead of implementing a tangle of direct connections between all applications, enterprises simply connect applications to the central hub. Each application has one connection to the hub. Through that connection, the right data reaches all connected applications.
Reduced workload
Because each application has a single connection for data integrity, your business needs to build far fewer integrations.
Easier maintenance
If you make a change to an application, only that application's connection needs to be updated or replaced. All other applications continue connecting to the hub as before.
Improved scalability
Centralizing MDM functions in the hub allows the organization to add applications to its MDM program without creating vast amounts of new development work and architectural complexity.
Improved data quality
By monitoring data quality in the MDM, data stewards and administrators gain a centralized, comprehensive view into data quality across all critical applications. Rules-based alerts can prompt stakeholders to take action and resolve data conflicts as soon as they are detected.
Webinar: "From Integration to Synchronization"

To learn how API management, MDM and workflow automation can be applied through the Boomi integration platform as a service (iPaaS), please check out the recording of our free webinar from December 12, 2017.

Hear from Geoff Bockelmann, product manager for Boomi MDM. He was joined by Larry Cone, chief solutions architect of Kitepipe, and Chuck Zwick, senior product manager at Campus Management.

In this webinar you will learn:

How Boomi data synchronization can future-proof your data governance program
How to build simple integration processes to/from Boomi MDM's data hub
How to optimize the level of data stewardship and measure program success

View our webinar, "From Integration to Synchronization: Using a Hub-Based Approach to Ensure Data Integrity Across Your Organization," and gain key insights for ensuring the quality of your data across all of your integrations.